What is Pancreatic cancer – Risk factors of Pancreatic Cancer – Basavatarakam Indo American Cancer Hospital
Welcome to an in-depth exploration of pancreatic cancer, brought to you by Basavatarakam Indo American Cancer Hospital and Research Institute. In this comprehensive guide, we embark on a journey to unravel the complexities of pancreatic cancer, providing you with a detailed understanding of every aspect.
The Pancreas and Its Functions:
Let's start by delving into the anatomy and functions of the pancreas. Positioned behind the stomach, this six-inch organ is pivotal in our digestive and metabolic processes. Its dual function involves releasing hormones (like insulin for sugar metabolism) and producing digestive juices essential for nutrient absorption.
Pancreatic Cancer: An Unrelenting Adversary:
Pancreatic cancer emerges when the normal cellular processes in the pancreas go awry. The most prevalent form is pancreatic ductal adenocarcinoma, originating in the ducts responsible for transporting digestive enzymes.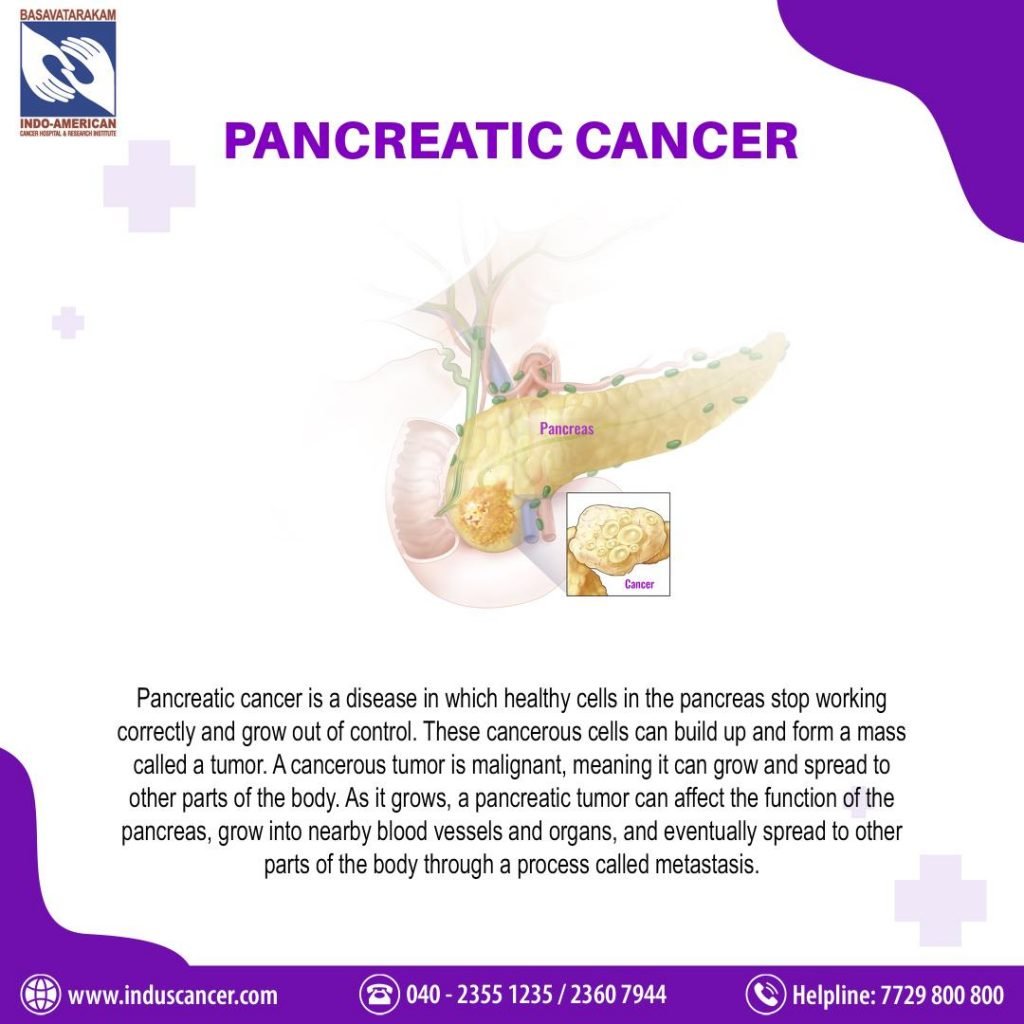 Types of Pancreatic Cancer:
Beyond ductal adenocarcinoma, there's another facet—pancreatic neuroendocrine tumors (PNETs). Although less common, these tumors, arising from hormone-producing cells, present distinct characteristics and require specialized treatment approaches.
Symptoms and Early Detection:
Pancreatic cancer is notorious for its silent progression, often eluding detection until advanced stages. Understanding the symptoms is pivotal: abdominal pain, loss of appetite, weight loss, jaundice, and digestive irregularities may signal its presence.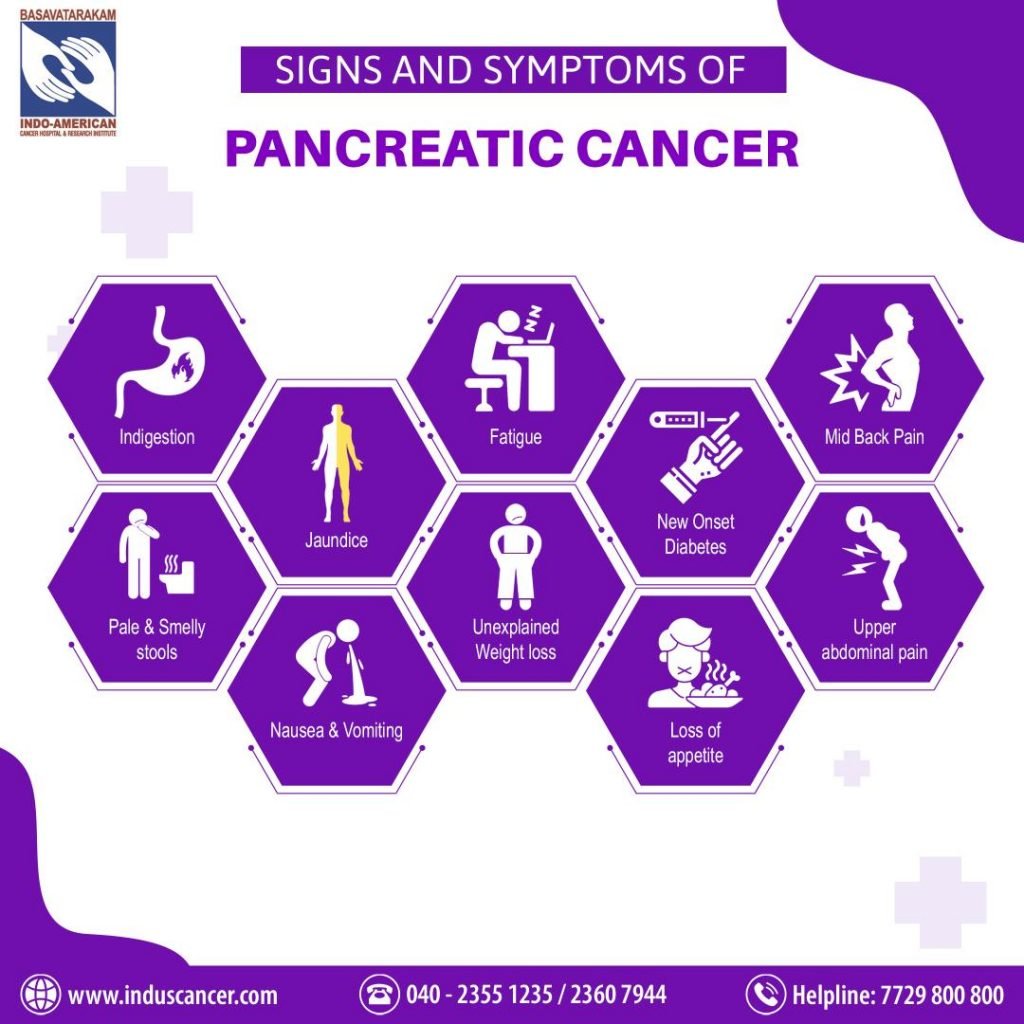 Causes and Risk Factors:
The causative factors for pancreatic cancer remain elusive, but certain risk factors amplify susceptibility. Age, smoking, familial history, genetic mutations, obesity, and chronic pancreatitis are among the identified influencers.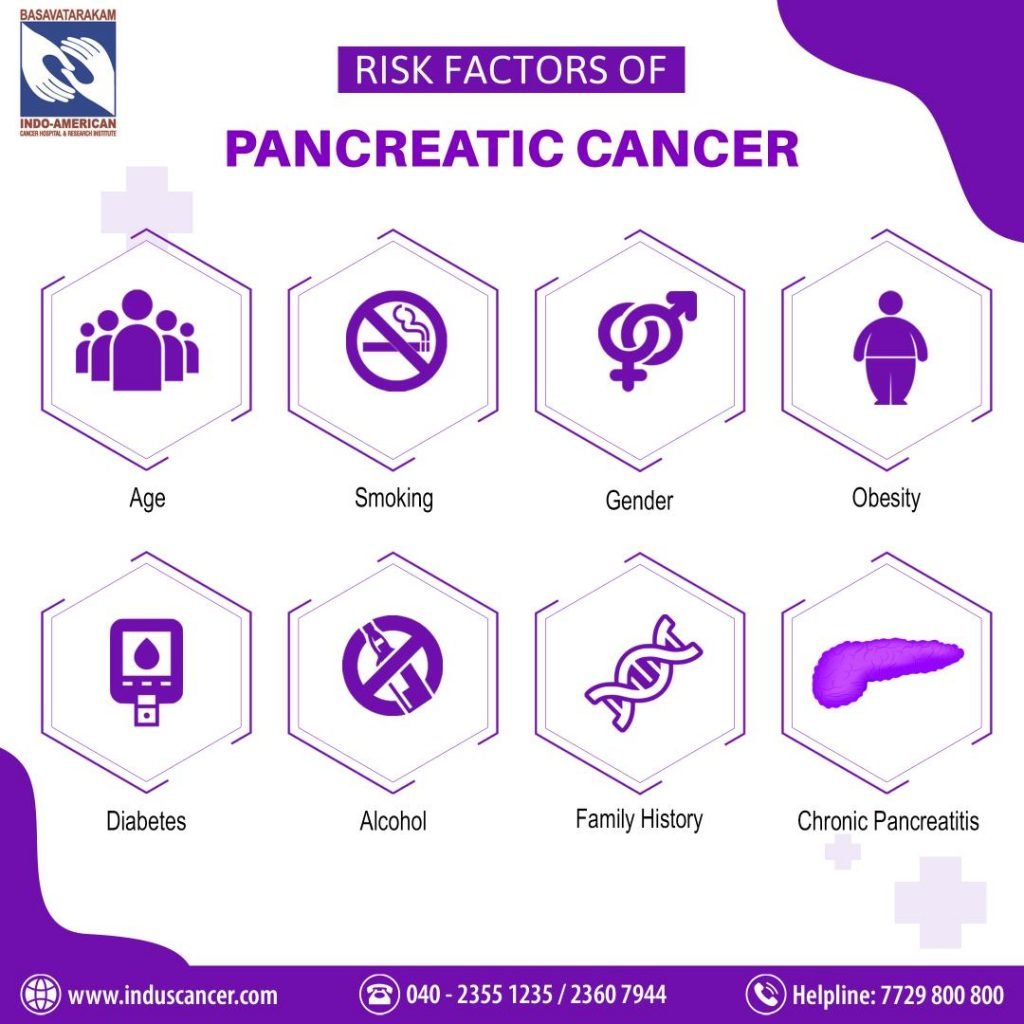 Complications as Cancer Progresses:
As pancreatic cancer advances, it brings forth a cascade of complications. Weight loss becomes apparent as the cancer consumes the body's energy. Jaundice, caused by bile duct blockage, manifests as yellowing of the skin and eyes. Pain intensifies as the tumor presses on nerves, often necessitating interventions like celiac plexus blocks.
Prevention Strategies:
Reducing the risk of pancreatic cancer involves a multi-faceted approach. Lifestyle modifications, such as quitting smoking, maintaining a healthy weight through a balanced diet, and regular exercise, play pivotal roles.
Screening and Genetic Testing:
For those at heightened risk, screening becomes a consideration. Imaging tests like MRI and ultrasound, repeated annually, aim to detect pancreatic cancer in its early, more treatable stages. Genetic testing, with guidance from healthcare professionals, helps identify inherited risks.
Treatment Modalities:
Navigating the complexities of pancreatic cancer involves a range of treatment options. Surgery, depending on the cancer's stage, may involve tumor or pancreatic removal. Radiation therapy and chemotherapy aim to impede cancer cell growth, while immunotherapy enhances the body's immune response.
Prognosis and Survival Rates:
The prognosis for pancreatic cancer has historically been challenging due to late-stage diagnoses. However, advancements in treatments and personalized care plans are gradually improving outcomes, fostering hope for those facing this formidable adversary.
Conclusion:
This comprehensive exploration serves as a beacon of knowledge, empowering you with insights into pancreatic cancer. At Basavatarakam Indo American Cancer Hospital and Research Institute, our commitment extends beyond advanced medical care—we're here to guide you through understanding and facing pancreatic cancer. Stay informed, stay vigilant, and remember, you're not alone in this journey.
Best Cancer Hospital in Hyderabad, India
Best Cancer Doctors in Hyderabad, India