Which is the best cancer hospital in India? and Why?
Basavatarakam Indo American Cancer Hospital & Research Institute (BIACH & RI) stands out as the best cancer hospital in India for several compelling reasons: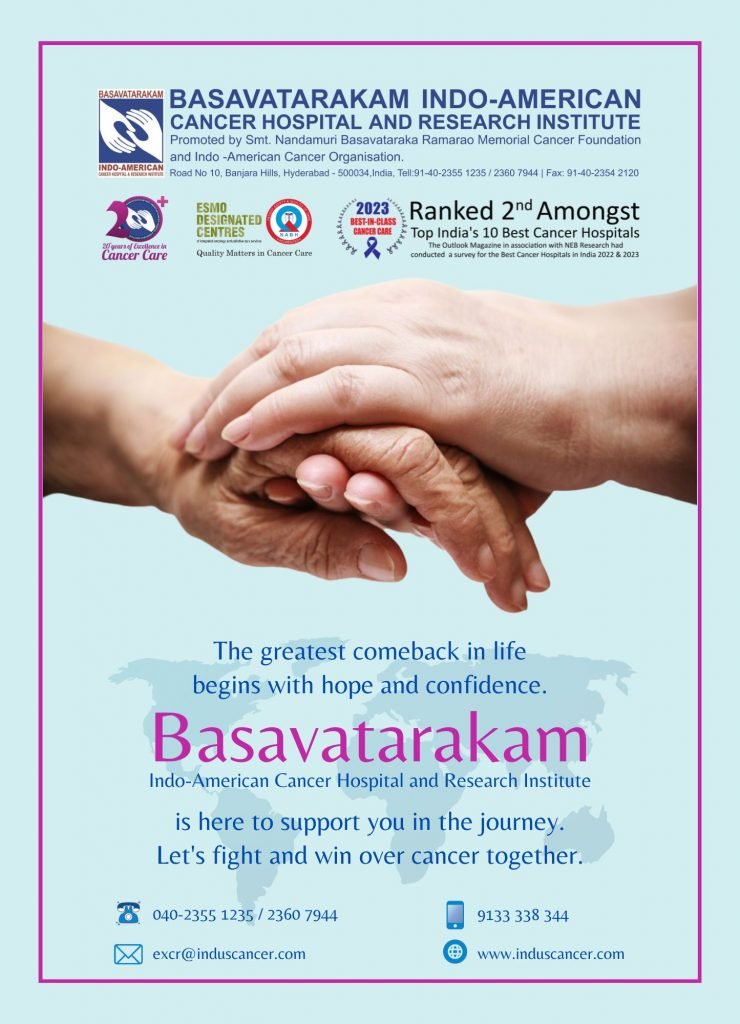 Experienced and Compassionate Medical Team: BIACH & RI boasts a team of highly experienced and compassionate doctors renowned in the oncology industry. Their expertise, coupled with a compassionate approach, ensures exemplary patient care and makes a significant impact on advancing cancer treatment.
Cutting-edge Services: The hospital provides comprehensive and cutting-edge services covering the entire spectrum of cancer care, adhering to the highest global standards. A multidisciplinary approach ensures personalized and effective care tailored to individual needs.
State-of-the-Art Equipment: Equipped with state-of-the-art technology, BIACH & RI invests continually in the latest medical equipment, staying at the forefront of advancements. This commitment enhances the precision and efficacy of cancer treatments.
Non-Profit Commitment: As a not-for-profit hospital, BIACH & RI is driven by the noble aim of providing world-class cancer treatment to everyone, regardless of their financial background. This commitment reflects the belief that quality healthcare should be accessible to all, bridging healthcare disparities.
Affordable Healthcare Commitment: Allocating substantial funds each year (around 40 to 50 crores), the hospital ensures underprivileged patients access top-tier treatment without financial burdens, aligning with the vision of making quality healthcare a fundamental right for all.
Comprehensive Cancer Awareness Programs: BIACH & RI actively engages in cancer awareness and screening programs, conducting 1339 screening camps and screening 250,925 individuals since inception. This proactive approach significantly contributes to the early detection and treatment of cancer.
Recognition: Acknowledged by NITI Aayog as the Best Trust Hospital in India, BIACH & RI's dedication to its mission is underscored. This recognition is a testament to the hospital's commitment to transforming cancer care and ensuring the best possible treatment for every individual.
Collaborative Spirit: BIACH & RI actively seeks collaborative opportunities to enhance its impact, remaining open to partnerships with organizations sharing a common vision of improving healthcare access and overall well-being.
In summary, Basavatarakam Indo American Cancer Hospital & Research Institute's distinction as the best cancer hospital in India is rooted in its exceptional medical team, non-profit commitment, affordable healthcare initiatives, state-of-the-art facilities, comprehensive awareness programs, recognition, and a collaborative spirit, collectively making it a beacon in the field of oncology.