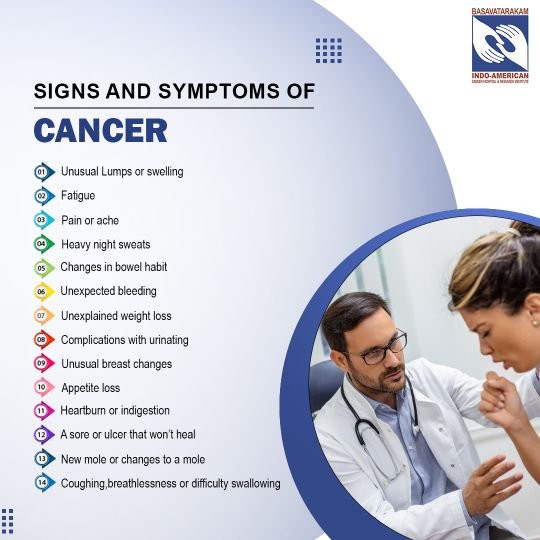 What is Cancer – Cancer types, signs and symptoms – Basavatarakam Indo American Cancer Hospital, Hyderabad
Raising Awareness and Spreading Hope
Cancer is a leading cause of death around the world, and it affects people of all ages, genders, and ethnicities. While there are many different types of cancer, it remains one of the most difficult diseases to detect and treat. However, with advances in medical technology and increased awareness, we can work towards reducing the impact of cancer on individuals and communities.
Cancer is a broad term that encompasses many different types of diseases. While each type of cancer has its own unique set of symptoms and characteristics, there are some general signs and symptoms that are common across many types of cancer. Here are some of the most common types of cancer and their associated signs and symptoms:
Breast cancer: Breast cancer can present as a lump or thickening in the breast or underarm area, changes in breast size or shape, nipple discharge, or redness or flakiness of the skin on the breast.
Lung cancer: Lung cancer can cause a persistent cough, shortness of breath, chest pain, hoarseness, and wheezing.
Prostate cancer: Prostate cancer may not cause any symptoms in its early stages, but as it progresses, it can cause urinary problems, such as frequent or difficult urination, blood in the urine or semen, and erectile dysfunction.
Colorectal cancer: Colorectal cancer can cause abdominal pain or cramping, changes in bowel habits, blood in the stool, and unexplained weight loss.
Skin cancer: Skin cancer can present as a new or changing mole, a sore that does not heal, or a growth on the skin that looks pearly, translucent, or has an irregular border.
It's important to remember that these symptoms can also be caused by other conditions, and having one or more of these symptoms does not necessarily mean that you have cancer. However, if you notice any of these symptoms, it's important to talk to your doctor to determine the underlying cause and receive appropriate treatment. Additionally, regular cancer screenings can help detect cancer in its early stages, when it's most treatable.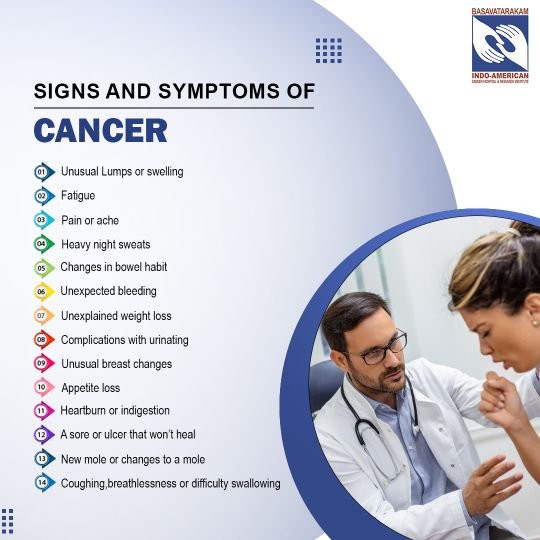 So, what can you do to get involved in the fight against cancer? Here are a few suggestions:
Educate yourself and others: Learning about cancer and its risk factors is an important first step in preventing the disease. Share what you learn with your friends and family, and encourage them to get involved as well.
Get regular check-ups: Regular check-ups and screenings can help detect cancer early, when it's most treatable. Make sure to talk to your doctor about what screenings you need and how often you should get them.
Make healthy lifestyle choices: Eating a balanced diet, exercising regularly, and avoiding tobacco and excessive alcohol consumption can help reduce your risk of developing cancer.
Support organizations that are working towards a cure: Donating to organizations that support cancer research and treatment can help advance our understanding of this disease and lead to new treatments and cures.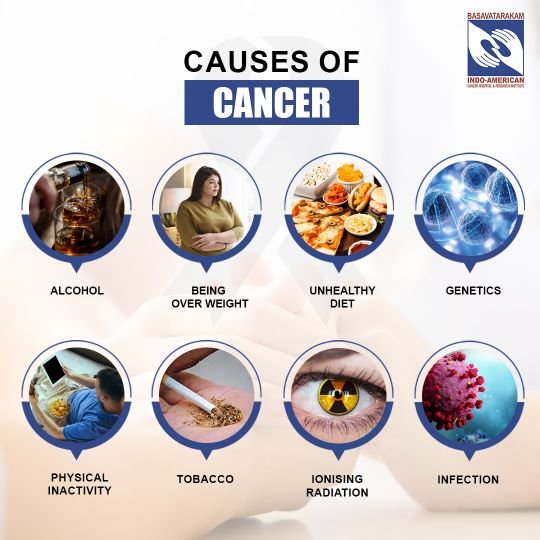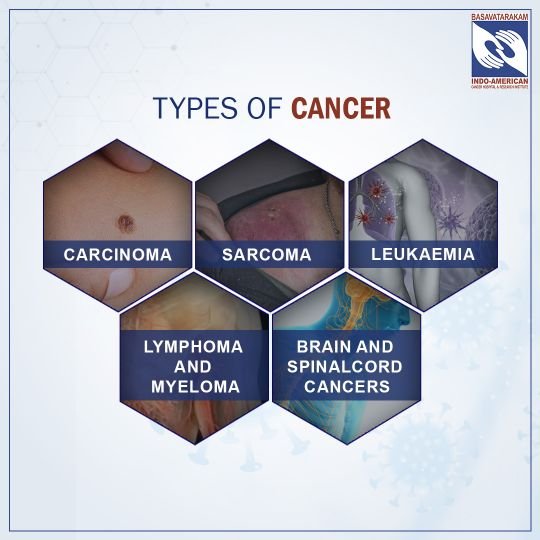 Carcinomas: cancers that start in the cells that make up the skin or the tissues that line organs such as the lungs, liver, and kidneys.
Sarcomas: cancers that start in the cells that make up the bones, cartilage, muscle, or fat.
Leukemias: cancers that start in the blood-forming cells.
Lymphomas: cancers that start in the cells of the immune system.
Central nervous system cancers: cancers that start in the brain and spinal cord.
Breast cancer, Colorectal cancer, Prostate cancer, Lung cancer
This is not an exhaustive list, but covers some of the most common types of cancer.
The exact cause of cancer is not fully understood, but it is thought to be the result of a combination of genetic and environmental factors. Certain lifestyle factors, such as tobacco use, a poor diet, and lack of physical activity, can increase the risk of developing cancer.
Treatment for cancer can include surgery, chemotherapy, radiation therapy, and targeted therapy, among other options. The choice of treatment depends on the type and stage of cancer, as well as the individual's overall health and preferences. Early detection and treatment are important for improving the chances of successful treatment and recovery.
"let's come together to show our support for all those affected by this disease. Cancer may have touched us all in one way or another, but it's important to remember that we are not alone in this fight. Today, let's raise awareness and spread hope, love, and encouragement to those who need it the most. Together, we can work towards creating a future where cancer is no longer a threat to our health and happiness. We are stronger together, and we will continue to work towards finding a cure for this devastating disease."
Basavatarakam Indo American Cancer Hospital and Research Institute, Hyderabad.