Pancreatic cancer – Symptoms and causes – Basavatarakam Cancer Hospital
Introduction to Pancreatic cancer:
Pancreatic cancer is a formidable adversary, arising when abnormal cells in the pancreas begin to multiply uncontrollably. The pancreas, a crucial organ nestled behind the stomach, plays a vital role in digestion and blood sugar regulation. As cells mutate, they can give rise to a range of complications, making pancreatic cancer a particularly challenging diagnosis.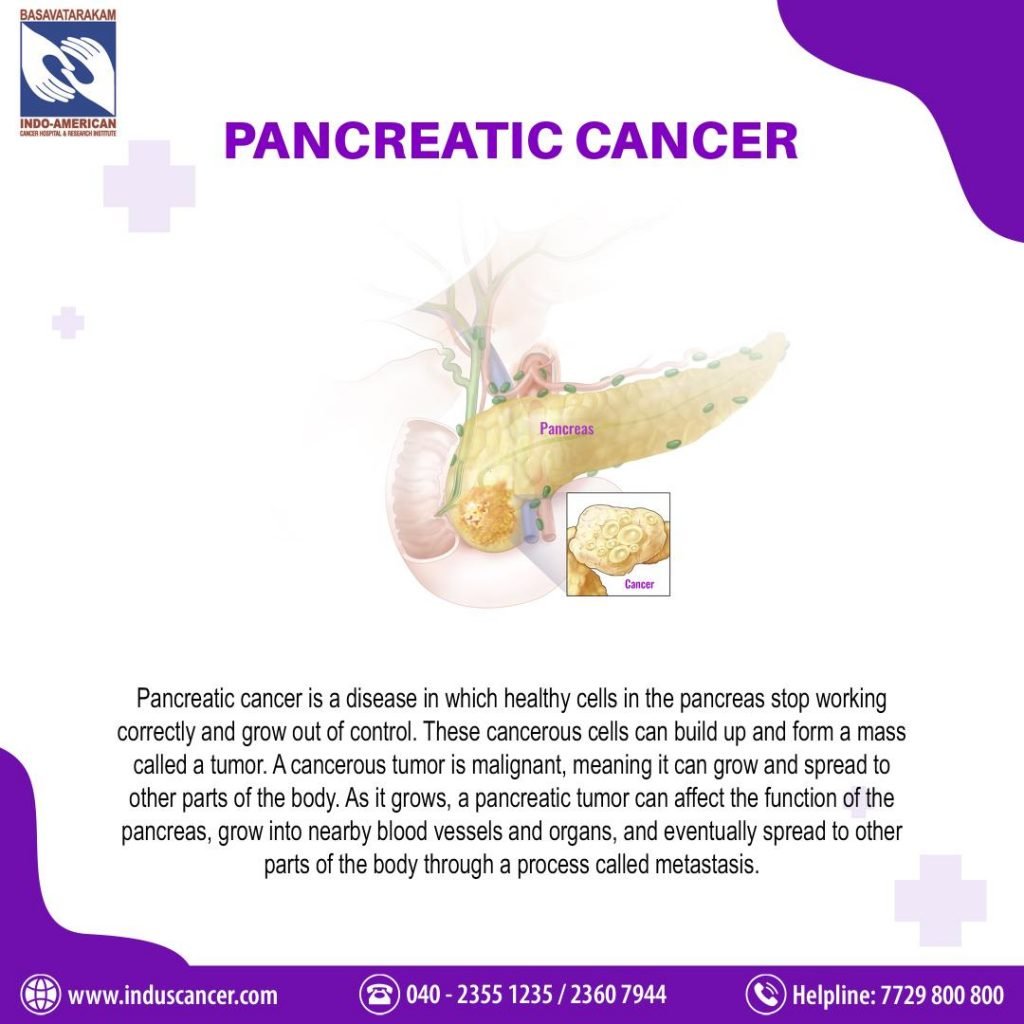 Types of Pancreatic Cancer:
Exocrine Pancreatic Cancer:
The majority of pancreatic cancers are exocrine tumors. These tumors typically begin in the ducts that carry digestive enzymes. The most common type of exocrine pancreatic cancer is adenocarcinoma.
Endocrine Pancreatic Cancer:
Endocrine tumors, also known as pancreatic neuroendocrine tumors (PNETs), develop in the hormone-producing cells of the pancreas. While less common, PNETs can have distinct characteristics and treatment approaches.
Causes and Risk Factors:
Understanding the factors that may contribute to the development of pancreatic cancer is crucial. While the exact cause remains elusive, several risk factors increase susceptibility:
Age: The risk increases with age, with the majority of cases occurring in individuals over 65.
Smoking: Cigarette smoking is a significant risk factor.
Family History: Individuals with a family history of pancreatic cancer may have a higher risk.
Inherited Gene Mutations: Certain genetic syndromes increase susceptibility.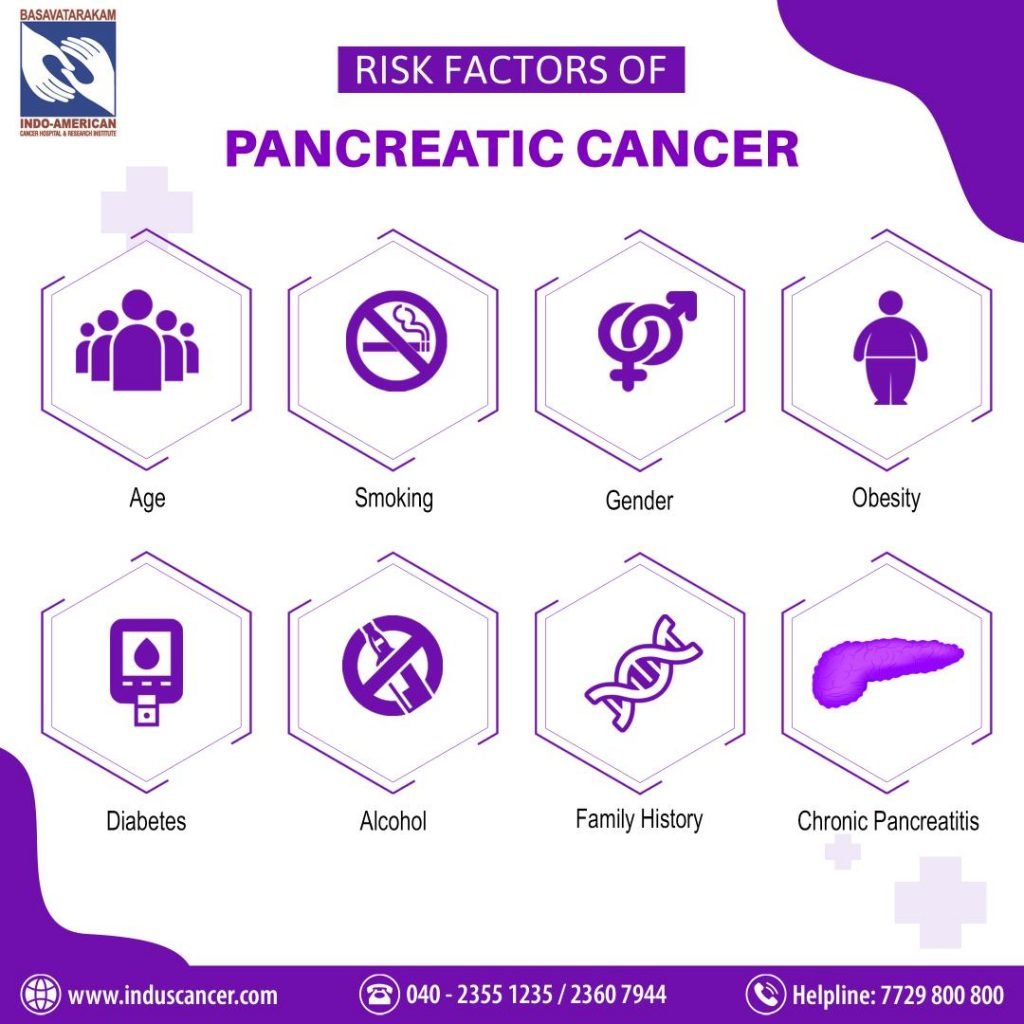 Symptoms and Early Detection:
Pancreatic cancer often remains asymptomatic in its early stages, contributing to its challenging diagnosis. However, as the disease progresses, certain symptoms may emerge. Early detection is vital for effective treatment. Common symptoms include:
Jaundice: Yellowing of the skin and eyes due to the buildup of bilirubin.
Abdominal Pain: Discomfort or pain in the abdomen or back.
Unintended Weight Loss: Significant, unexplained weight loss.
Digestive Issues: Changes in bowel habits, indigestion, or nausea.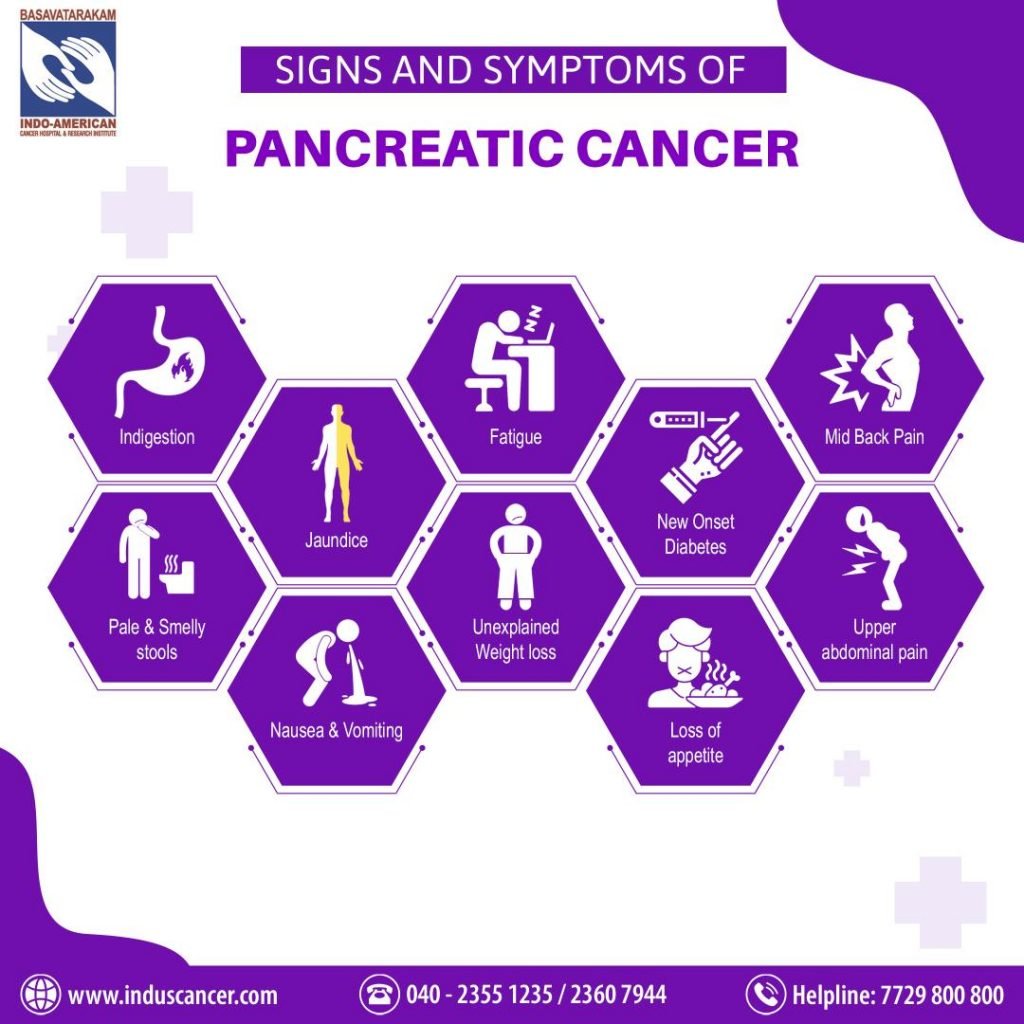 Diagnosis Process:
Diagnosing pancreatic cancer involves a series of tests and procedures to confirm its presence and understand its characteristics:
Imaging Tests: CT scans, MRIs, and PET scans help visualize the pancreas and detect abnormalities.
Biopsy: A tissue sample is collected for examination to confirm the presence of cancerous cells.
Blood Tests: Certain blood markers may indicate pancreatic cancer.
Stages of Pancreatic Cancer:
Staging determines the extent of cancer spread and guides treatment decisions. Pancreatic cancer is typically classified into four stages:
Stage I: Confined to the pancreas.
Stage II: Locally advanced, involving nearby tissues or organs.
Stage III: Spread to nearby blood vessels.
Stage IV: Advanced metastatic cancer.
Treatment Options for Pancreatic Cancer:
Surgery: Depending on the cancer's stage, surgical removal of the tumor or the entire pancreas may be recommended.
Radiation Therapy: High-dose radiation targets and kills cancer cells.
Chemotherapy: Medications to kill cancer cells or impede their growth.
Immunotherapy: Enhances the body's immune system to fight cancer.
Prognosis and Survival Rates:
Pancreatic cancer has a relatively low survival rate, primarily due to late-stage diagnoses. However, advancements in treatments and personalized care plans are gradually improving outcomes.
This comprehensive guide aims to be a valuable resource for those seeking detailed information about pancreatic cancer. Stay informed, stay vigilant, and remember you're not alone in this fight.
Best Cancer Hospital in Hyderabad, India
Best Cancer Doctors in Hyderabad, India