Understanding Liver Cancer: Causes, Symptoms, Prevention, and Treatment
Introduction:
Liver cancer, scientifically known as hepatocellular carcinoma (HCC), is a serious health condition that requires our attention and understanding. The liver, one of the body's most vital organs, plays a crucial role in digestion, metabolism, and detoxification. Therefore, any issue with the liver, such as cancer, can have a profound impact on your health.
In this article, we will delve into what liver cancer is, what causes it, its symptoms, preventive measures, and the treatment options available. Our goal is to provide you with comprehensive information in simple language, so you can make informed decisions about your health.
What is Liver Cancer?
Liver cancer is a type of cancer that originates in the liver. It can begin in the liver itself or spread to the liver from other parts of the body. Hepatocellular carcinoma (HCC) is the most common type of primary liver cancer, meaning it starts in the liver. It's important to note that there are other types of liver cancer as well, such as cholangiocarcinoma and angiosarcoma.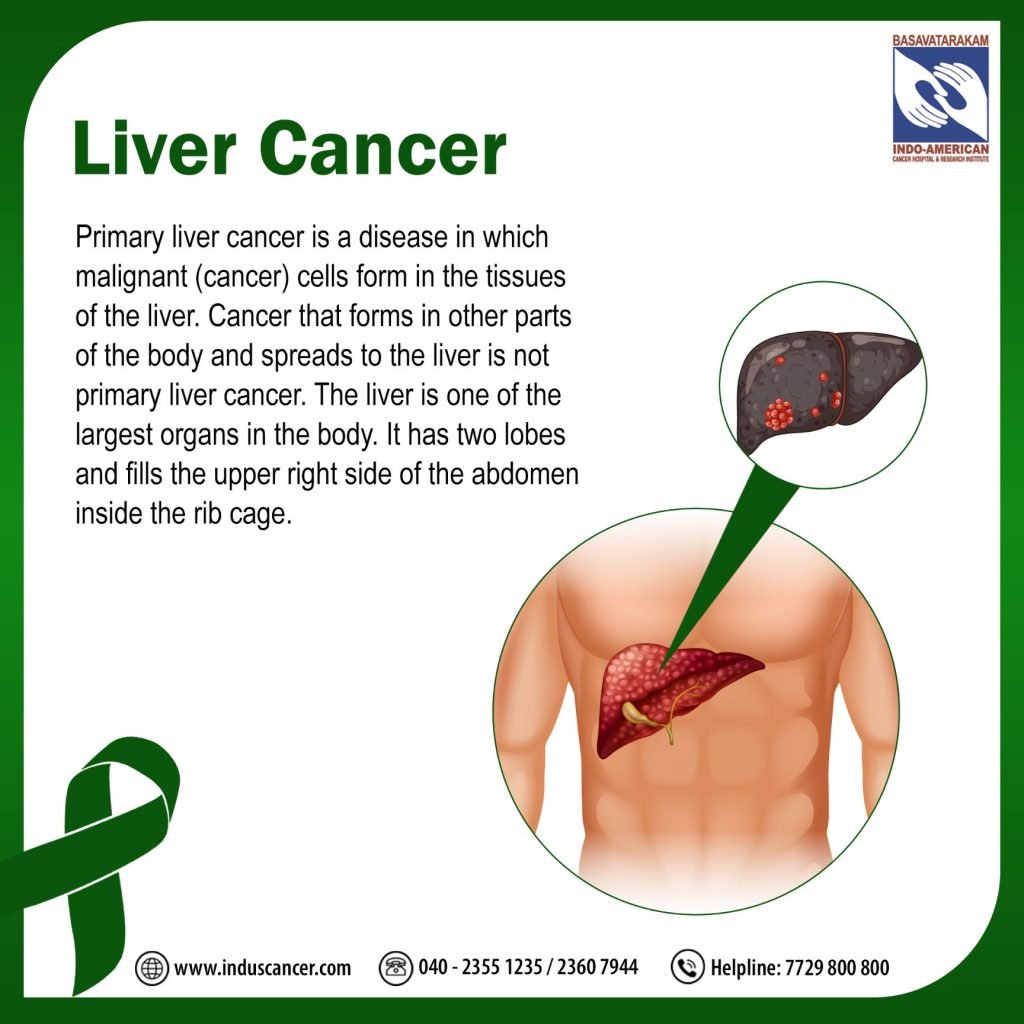 Causes and Risk Factors:
Understanding the risk factors associated with liver cancer is essential for prevention and early detection. Some common causes and risk factors include:
Chronic Hepatitis Infections: Chronic infections with hepatitis B or C viruses significantly increase the risk of liver cancer. Vaccination and regular screenings are essential for those at risk.
Cirrhosis: Scarring of the liver, often caused by excessive alcohol consumption or chronic viral hepatitis, can lead to liver cancer.
Excessive Alcohol Consumption: Prolonged and excessive alcohol consumption can damage the liver, increasing the risk.
Obesity: Obesity is linked to non-alcoholic fatty liver disease (NAFLD), which, in turn, can lead to liver cancer.
Diabetes: Diabetes, particularly when combined with obesity, can elevate the risk of liver cancer.
Exposure to Aflatoxins: Exposure to aflatoxins, which are toxic substances produced by certain molds, can contribute to liver cancer risk.
Tobacco Use: Smoking is associated with various cancers, including liver cancer.
Family History: A family history of liver cancer or liver disease can increase individual risk.
Exposure to Chemicals: Occupational exposure to certain chemicals or toxins may pose a risk.
Iron Storage Diseases: Conditions like hemochromatosis, which lead to excessive iron storage in the body, can increase risk.
Symptoms:
Recognizing the signs and symptoms of liver cancer is vital for early detection and timely intervention. Common symptoms include:
Unexplained Weight Loss: Sudden and unexplained weight loss is a common early sign of liver cancer.
Abdominal Pain: Discomfort or pain in the upper right side of the abdomen can be a symptom.
Jaundice: Yellowing of the skin and eyes, known as jaundice, can occur as the liver's function is compromised.
Swelling in the Abdomen: A swollen or distended abdomen can be a result of a growing liver tumor.
Loss of Appetite: A persistent loss of appetite and feeling full even after eating small amounts.
Fatigue: Unexplained and prolonged fatigue is a common symptom of liver cancer.
Nausea and Vomiting: Persistent nausea and vomiting can be a sign, particularly when accompanied by other symptoms.
Weakness: General weakness and a feeling of being unwell.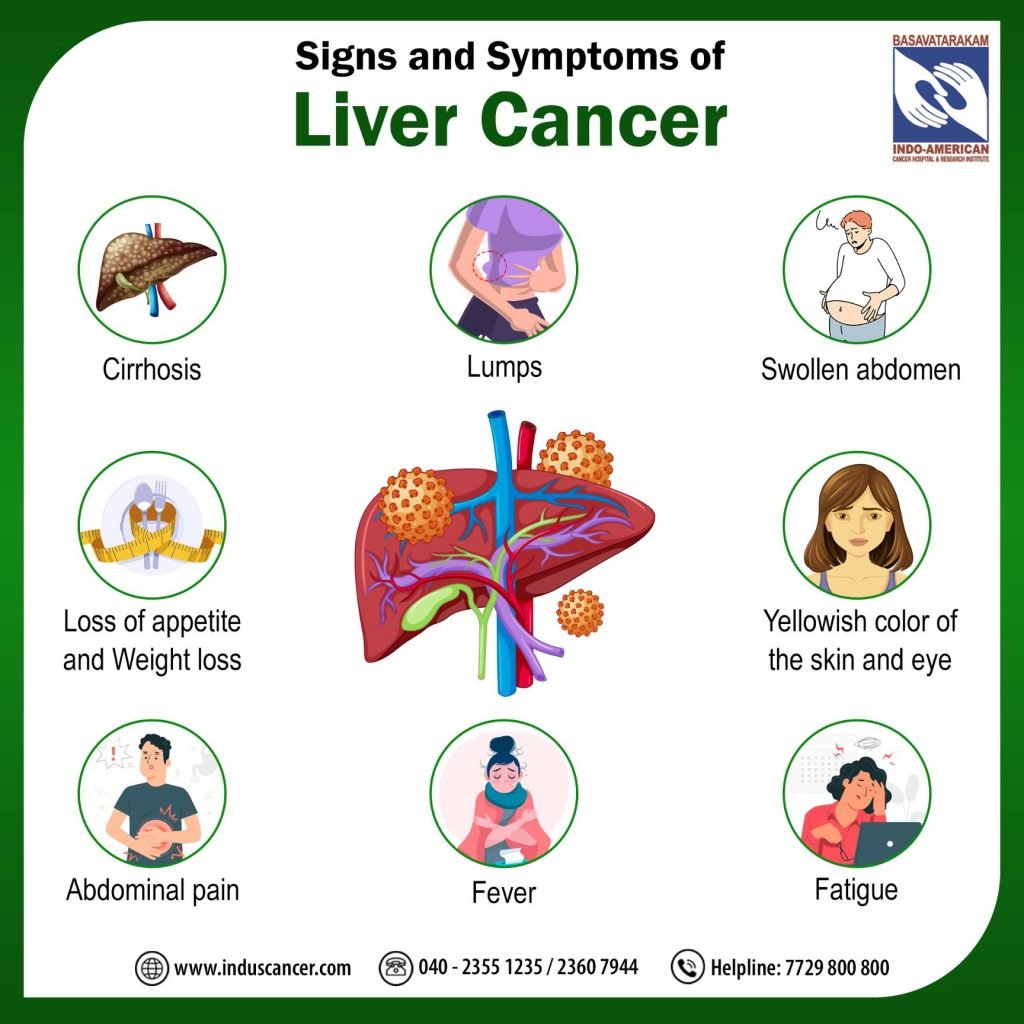 Diagnosis:
If you or someone you know experiences these symptoms or has risk factors for liver cancer, it's crucial to seek medical attention. Diagnosing liver cancer typically involves:
Physical Examination: A thorough examination by a healthcare provider, including checking for physical signs like jaundice and abdominal tenderness.
Imaging Tests: These include ultrasounds, CT scans, and MRI scans to visualize the liver and any potential tumors.
Biopsy: The removal of a small sample of liver tissue for examination under a microscope to confirm the presence of cancer.
Treatment Options:
The treatment approach for liver cancer depends on the stage of the cancer, the overall health of the patient, and various other factors. Common treatment options include:
Surgery: Surgical removal of the tumor or, in some cases, a liver transplant.
Ablation: The use of extreme heat or cold to destroy the cancerous cells.
Radiation Therapy: Targeted radiation to shrink or kill cancer cells.
Chemotherapy: Medications that can slow the growth of cancer cells.
Targeted Therapy: Drugs designed to target specific abnormalities in cancer cells.
Immunotherapy: Boosting the body's immune system to fight cancer.
Prevention:
Preventing liver cancer often involves lifestyle changes and managing risk factors. Here are some preventive measures:
Vaccination: Get vaccinated against hepatitis B, as it can significantly reduce the risk of liver cancer.
Safe Sex and Needle Use: Practice safe sex and avoid sharing needles to reduce the risk of hepatitis B and C.
Limit Alcohol: If you consume alcohol, do so in moderation, and if possible, seek support to quit if you have an alcohol use problem.
Maintain a Healthy Weight: A balanced diet and regular exercise can help prevent obesity and associated liver conditions.
Control Diabetes: If you have diabetes, work closely with your healthcare provider to manage it effectively.
Healthy Diet: Consume a diet rich in fruits, vegetables, and whole grains. Reduce processed foods and excessive sugar.
Regular Screenings: If you have risk factors, discuss regular liver cancer screenings with your healthcare provider.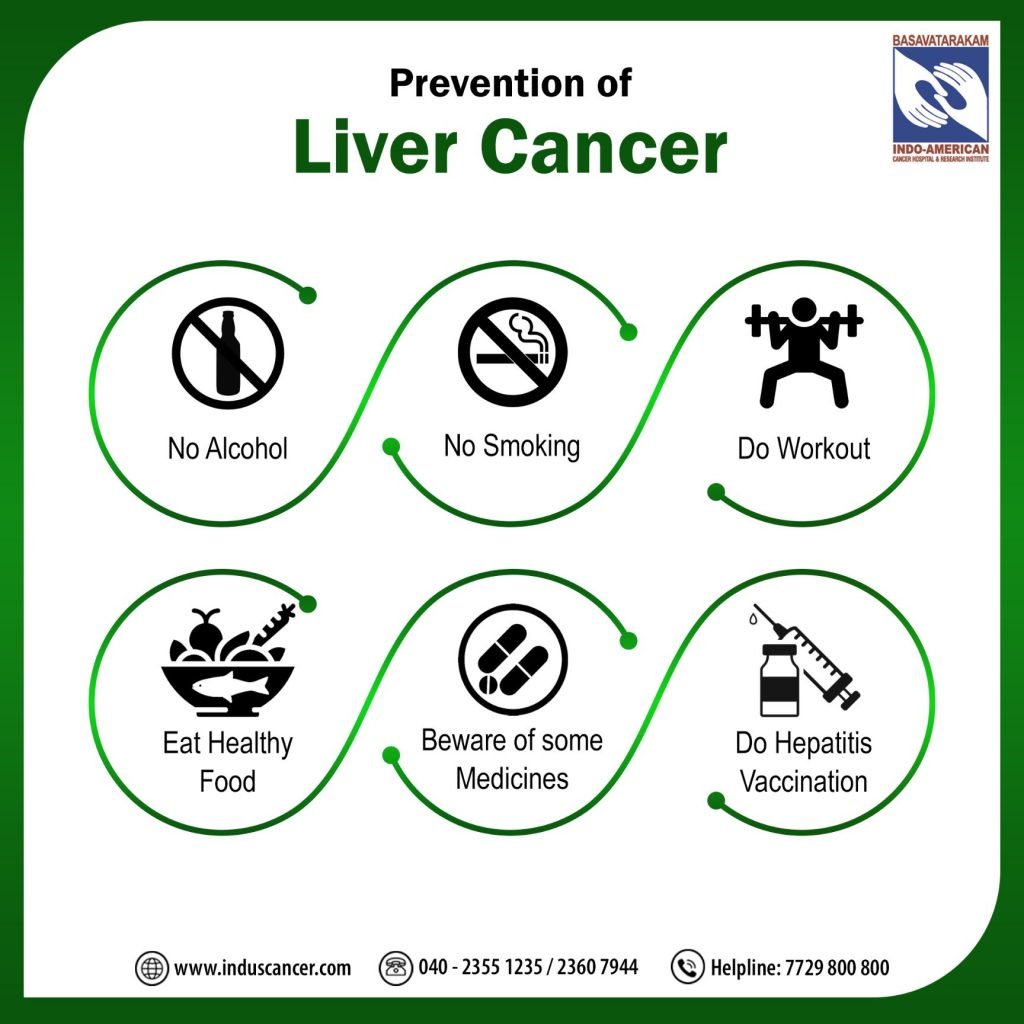 Conclusion:
Liver cancer is a serious condition, but with advances in medical science and early detection, there is hope for effective treatment. Understanding the causes, symptoms, and available treatments is the first step towards managing this disease. If you have concerns about your liver health, consult a healthcare professional. Regular check-ups, a healthy lifestyle, and awareness are essential for protecting your well-being.
At Basavatarakam Indo American Cancer Hospital and Research Institute, we are committed to providing the best care and support for patients dealing with liver cancer. Our mission is to empower you with knowledge and compassion, ensuring the best possible outcomes for your health.
Stay informed, stay vigilant, and prioritize your well-being. Your health matters.