Understanding Breast Cancer: A Comprehensive Guide
Introduction
Welcome to Basavatarakam Indo American Cancer Hospital and Research Institute, where we are committed to providing comprehensive information about cancer to empower you in your journey toward better health. In this detailed guide, we will explore the various facets of breast cancer in a way that is easy to understand for everyone.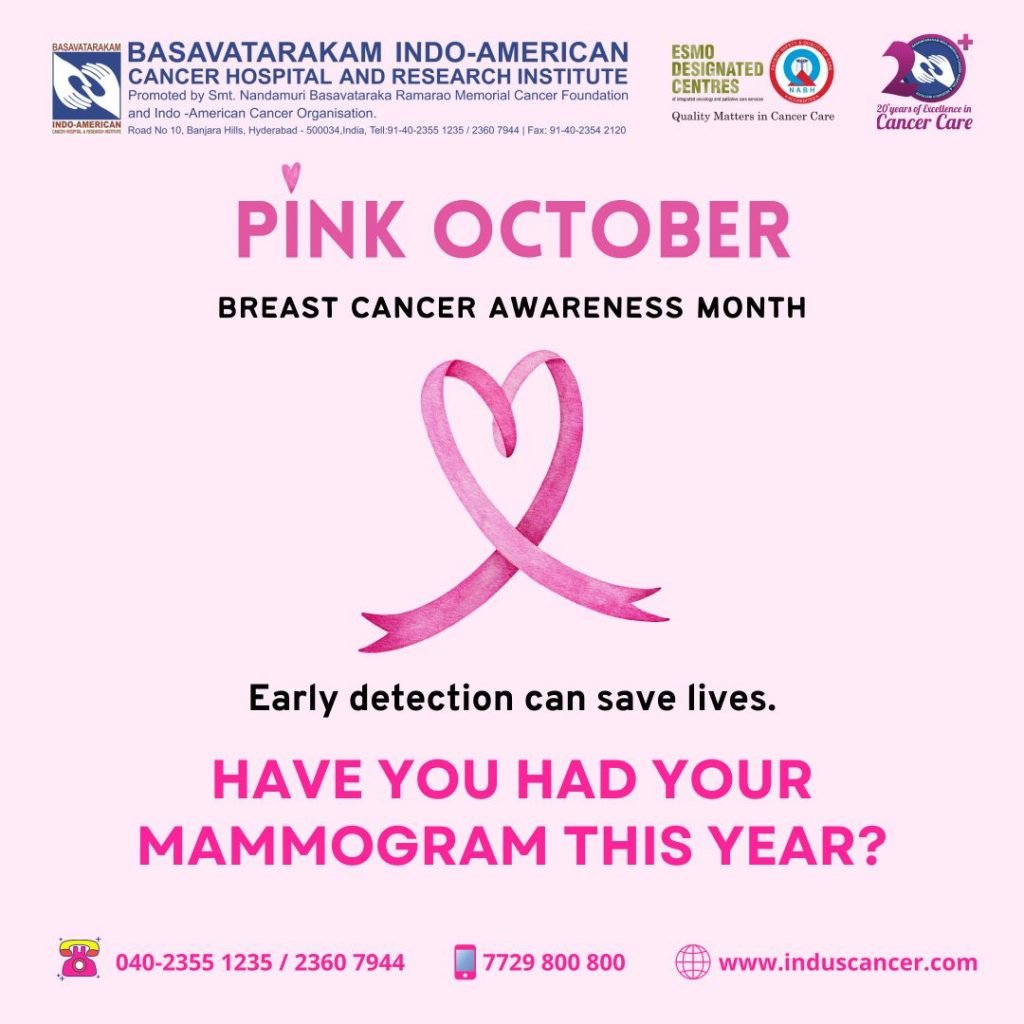 Section 1: What is Breast Cancer?
Breast cancer is a disease that originates in the cells of the breast. It is not exclusive to any gender; both women and, though less frequently, men can be affected. Breast cancer occurs when normal breast cells transform and grow uncontrollably, forming a lump or tumor. These tumors can be benign (non-cancerous) or malignant (cancerous).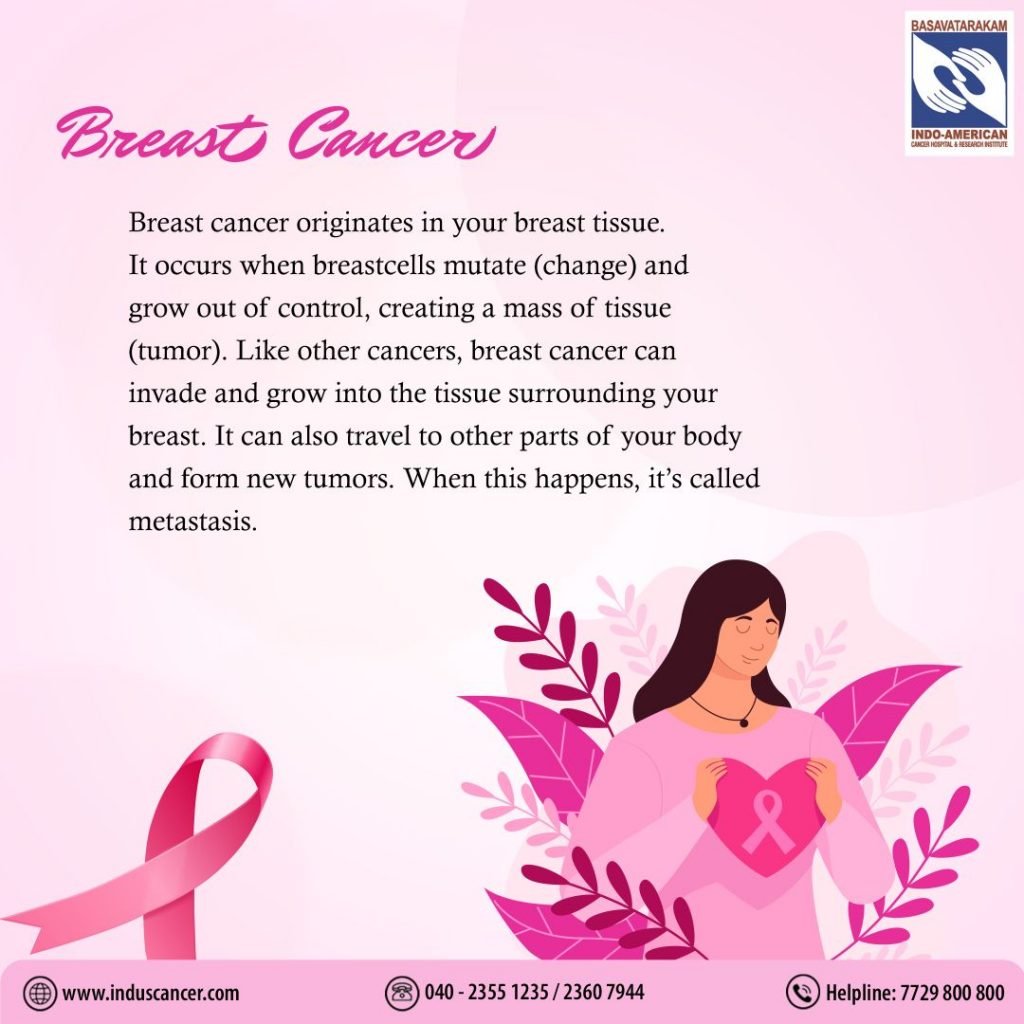 Section 2: Understanding Breast Anatomy
To understand breast cancer fully, it's important to grasp the basic anatomy of the female breast. The breast consists of three primary components: lobules, ducts, and connective tissue.
Lobules: These are glands responsible for producing milk.

Ducts: Tubes that transport milk to the nipple.

Connective Tissue: Comprising fibrous and fatty tissue, which surrounds and protects the glands and ducts.
Breast cancer can develop in any of these three components, but it most commonly starts in the ducts, which is why the term "ductal carcinoma" is often used.
Section 3: Types of Breast Cancer
Breast cancer isn't a singular disease; it encompasses a group of diseases. The two most prevalent types are:
Ductal Carcinoma In Situ (DCIS): This is a non-invasive cancer where abnormal cells are found in the lining of a breast duct but have not spread outside the duct.

Invasive Ductal Carcinoma (IDC): This is the most common type of breast cancer, characterized by cancer cells that have invaded the surrounding breast tissues.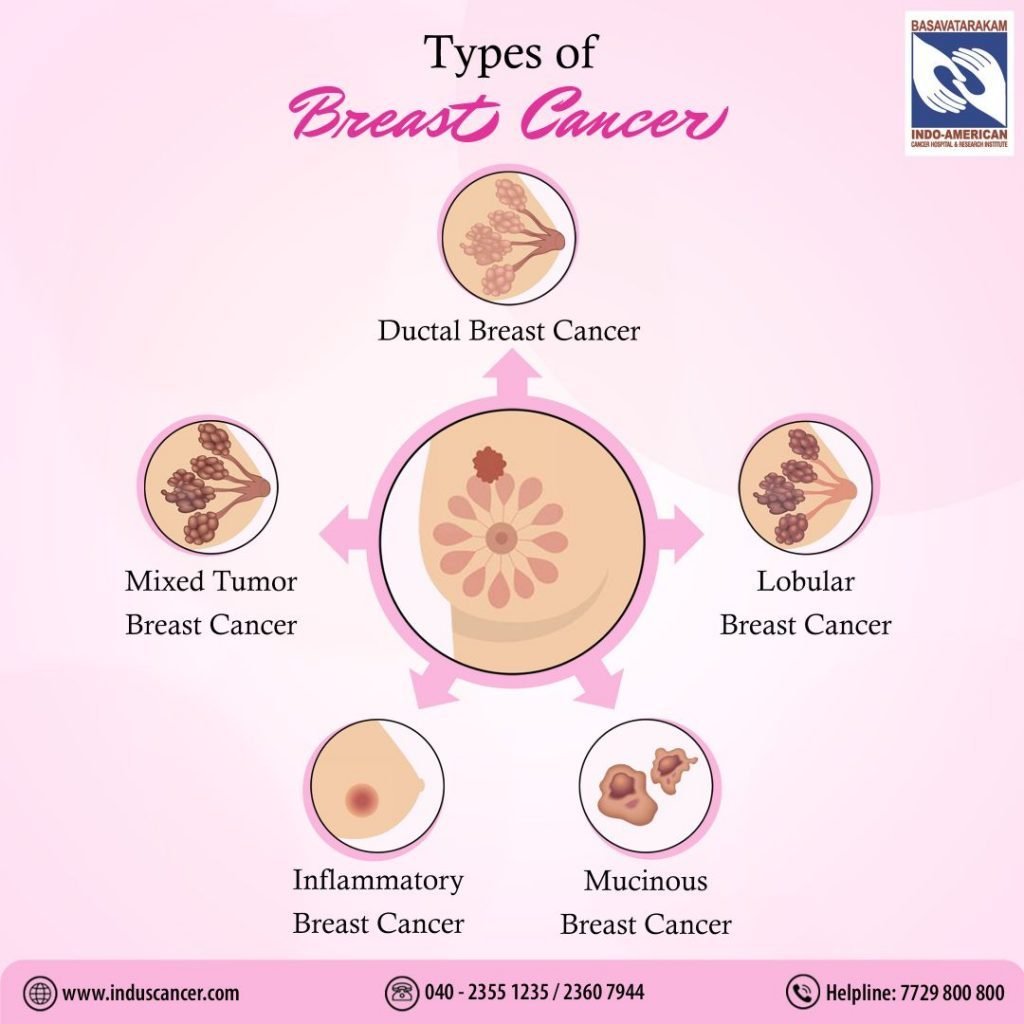 Section 4: Risk Factors
Understanding the risk factors for breast cancer is crucial for proactive health management. While some risk factors, such as age and gender, are beyond our control, others can be managed. Common risk factors include:
Age: The risk of breast cancer increases with age.

Gender: Breast cancer is more common in women, but men can also develop it.

Family History: A family history of breast cancer can increase your risk.

Genetics: Inherited gene mutations (BRCA1 and BRCA2) can predispose individuals to breast cancer.

Hormone Replacement Therapy (HRT): Long-term use of HRT may increase the risk.

Lifestyle Factors: This includes factors like alcohol consumption, obesity, and physical inactivity.
Section 5: Signs and Symptoms
Recognizing the signs and symptoms of breast cancer is crucial for early detection. These may include:
Breast Lumps: These are often painless but should be evaluated.

Changes in Breast Size or Shape: One breast becoming larger or lower than the other.

Nipple Changes: Inversion, discharge, or new pain.

Skin Changes: Dimpling or redness of the breast skin.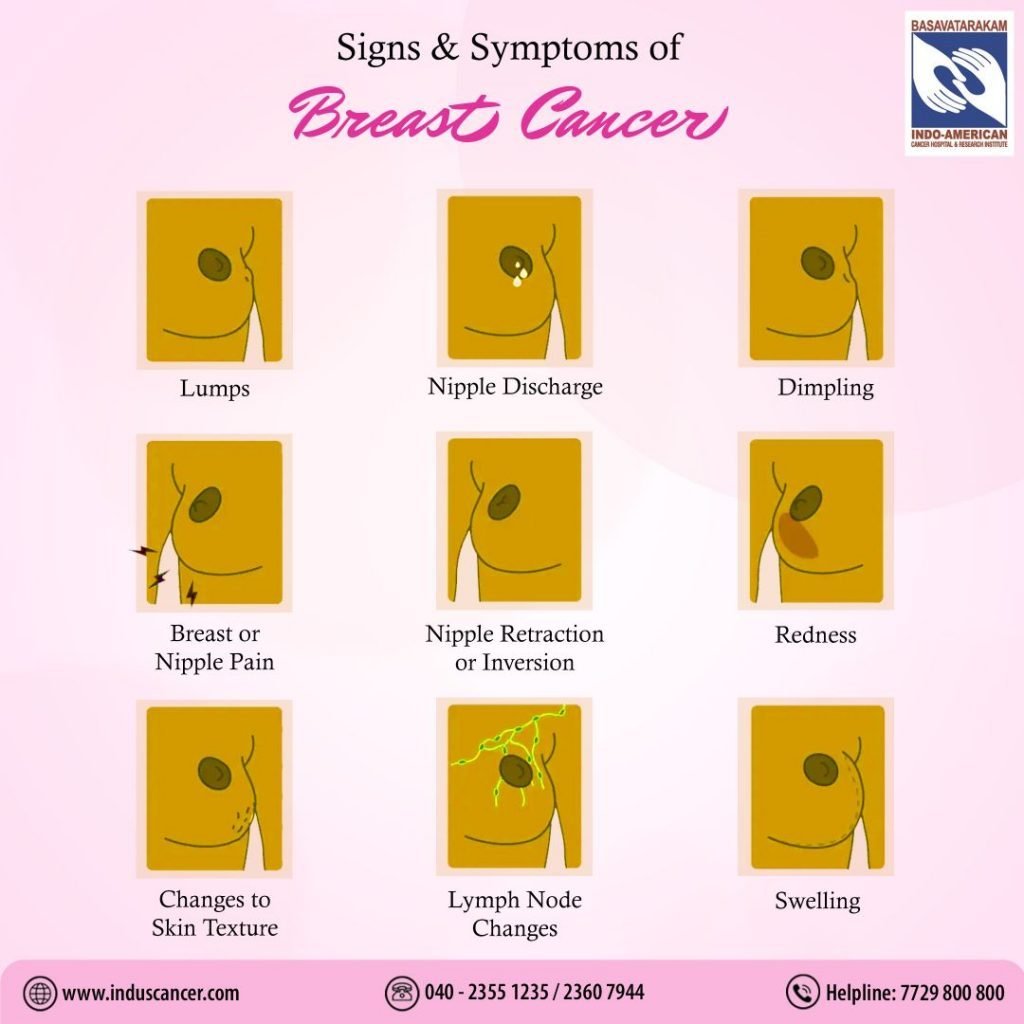 Section 6: Diagnosis and Staging
Breast cancer diagnosis usually involves a combination of:
Mammography: An X-ray of the breast to detect abnormalities.

Biopsy: The removal of a small tissue sample for examination.

MRI or Ultrasound: These can provide additional information.
Once diagnosed, the cancer is staged, which helps determine its extent and guide treatment decisions.
Section 7: Treatment Options
The good news is that many breast cancers are highly treatable. Treatment options may include:
Surgery: Removal of the tumor or, in some cases, the entire breast (mastectomy).

Radiation: High-energy X-rays to target and destroy cancer cells.

Chemotherapy: Medications to kill or slow down cancer cells.

Hormone Therapy: Drugs to block hormones that fuel certain types of breast cancer.

Targeted Therapy: Medications that target specific characteristics of cancer cells.

Immunotherapy: Treatment that boosts the body's immune system to fight cancer.
The choice of treatment depends on factors like the cancer's stage, type, and individual patient considerations.
Section 8: The Importance of Early Detection
Breast cancer, like many cancers, is most treatable when caught early. Regular breast self-exams and routine mammograms are recommended for early detection.
Section 9: Breast Cancer Prevention and Screening
Preventing breast cancer, where possible, is an important part of maintaining good health. While not all risk factors can be controlled, there are steps you can take to reduce your risk and promote early detection.
1. Lifestyle Modifications:
Healthy Diet: A diet rich in fruits, vegetables, whole grains, and low in saturated fats can contribute to overall health. Some studies suggest that a diet high in fruits and vegetables may be associated with a lower risk of breast cancer.

Physical Activity: Regular physical activity can help maintain a healthy weight, which is associated with a reduced risk of breast cancer.

Limit Alcohol Consumption: Excessive alcohol intake is a risk factor for breast cancer. If you choose to drink, do so in moderation.
2. Breastfeeding:
Breastfeeding has been associated with a reduced risk of breast cancer. It's not only beneficial for your child but also offers potential long-term health benefits for you.
3. Hormone Replacement Therapy (HRT):
If you are considering hormone replacement therapy to manage menopausal symptoms, discuss the risks and benefits with your healthcare provider. Long-term HRT use may be linked to a higher risk of breast cancer.
4. Breast Self-Exams:
Perform regular breast self-exams. Familiarizing yourself with the normal look and feel of your breasts can help you detect any changes. If you notice any unusual lumps, skin changes, or other abnormalities, seek medical attention promptly.
5. Clinical Breast Exams:
Regular clinical breast exams by a healthcare provider are an essential part of breast cancer screening. These exams can help detect changes in your breasts that might not be apparent during self-exams.
6. Mammography:
Regular mammograms are a critical component of breast cancer screening, especially for women over 40. These X-ray images can detect breast cancer in its early stages, often before symptoms appear.
7. Genetic Testing:
For individuals with a strong family history of breast cancer or known genetic mutations, genetic testing and counseling can help assess and manage their risk.
Prevention and early detection go hand in hand in the fight against breast cancer. By adopting a healthy lifestyle and adhering to recommended screening guidelines, you can significantly reduce your risk and increase the chances of early detection, leading to more effective treatment and better outcomes.
For personalized guidance on breast cancer prevention and screening, consult with your healthcare provider. At Basavatarakam Indo American Cancer Hospital and Research Institute, we are here to support your journey to better health.

Conclusion
Knowledge is a powerful tool. If you or someone you know is dealing with breast cancer, it's important to reach out to healthcare professionals for guidance and support. The field of breast cancer research and treatment is continually advancing, providing hope for those affected by this disease.
Stay informed, stay vigilant, and never underestimate the value of regular check-ups and screenings in the fight against breast cancer.