Testicular Cancer Signs and symptoms, Diagnosis & Treatment – Basavatarakam Indo American Cancer Hospital
What is Testicular Cancer:
Testicular cancer is a relatively rare form of cancer, accounting for just 1% of all male cancers. It primarily affects young and middle-aged men, with the highest incidence rates seen between the ages of 15 and 35. Despite its rarity, testicular cancer is highly treatable, and if detected early, the prognosis is excellent. In this overview, we will discuss the types of testicular cancer, risk factors, symptoms, diagnosis, treatment options, and preventive measures.
Types of Testicular Cancer:
There are two main types of testicular cancer: seminomas and non-seminomas. Both types originate in the germ cells, which are responsible for producing sperm.
Seminomas: This type of cancer is slow-growing and tends to occur in men between the ages of 30 and 50. Seminomas are sensitive to radiation therapy and have a high cure rate.
Non-seminomas: These are a group of cancers that include embryonal carcinoma, teratoma, yolk sac tumor, and choriocarcinoma. Non-seminomas tend to grow more rapidly and are more aggressive than seminomas. They are typically treated with chemotherapy and surgery.
Risk Factors of Testicular Cancer:
While the exact cause of testicular cancer is unknown, certain factors increase the risk:
Age: Men between the ages of 15 and 35 are at the highest risk.
Family history: Having a close relative with testicular cancer increases the risk.
Undescended testicle (cryptorchidism): Men with a history of an undescended testicle are at a higher risk.
Ethnicity: Testicular cancer is more common in Caucasian men than in men of other races.
Personal history: Having had testicular cancer in one testicle increases the risk of developing it in the other testicle.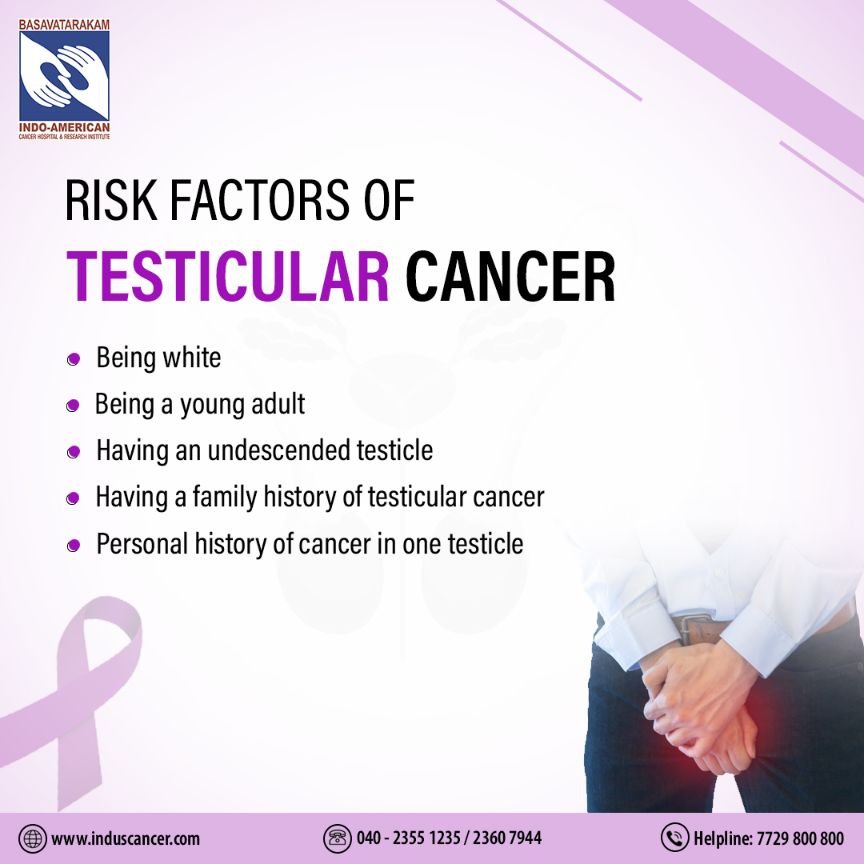 Symptoms of Testicular Cancer:
Early detection is crucial for successful treatment. Common symptoms include:
A painless lump or swelling in either testicle.
A feeling of heaviness or aching in the lower abdomen or scrotum.
Sudden collection of fluid in the scrotum.
Pain or discomfort in a testicle or the scrotum.
Enlargement or tenderness of the breasts.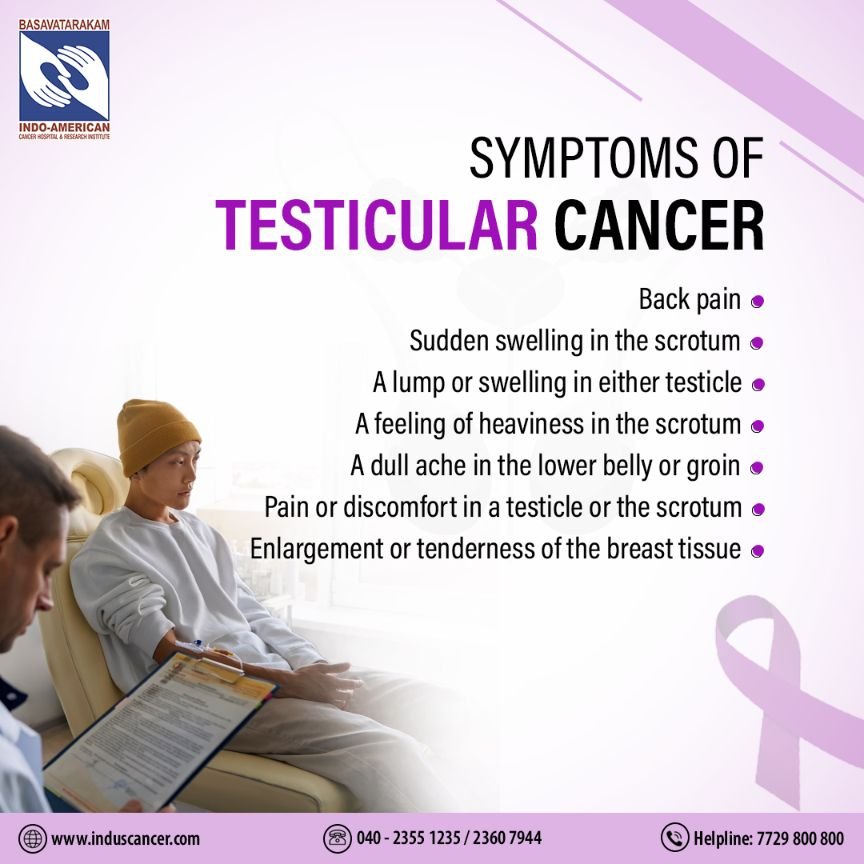 Diagnosis of Testicular Cancer:
Diagnostic tests for testicular cancer include:
Physical examination: The doctor will examine the testicles for any abnormalities.
Ultrasound: This imaging test helps determine if a lump is solid or fluid-filled and can identify the presence of a tumor.
Blood tests: Tumor markers, such as AFP, HCG, and LDH, may be elevated in testicular cancer patients.
Biopsy: In some cases, a biopsy may be performed to confirm the diagnosis.
Imaging tests: CT scans, MRIs, and PET scans can help determine the extent of the cancer and whether it has spread.
Treatment Options forTesticular Cancer:
Treatment for testicular cancer depends on the type and stage of the cancer, as well as the patient's overall health. Common treatment options include:
Surgery: Orchiectomy, the removal of the affected testicle, is the primary treatment for most testicular cancers. In some cases, lymph node removal may also be necessary.
Radiation therapy: This treatment uses high-energy beams to target and kill cancer cells. It is often used for seminomas.
Chemotherapy: This treatment uses drugs to kill cancer cells and is effective against both seminomas and non-seminomas.
Stem cell transplant: In cases of advanced or recurrent cancer, a stem cell transplant may be considered.
Surveillance: In some cases, active surveillance may be recommended, particularly for early-stage testicular cancer or when the risk of treatment side effects outweighs the potential benefits. During active surveillance, patients undergo regular physical examinations, blood tests, and imaging studies to monitor the cancer closely without undergoing immediate treatment. If the cancer shows signs of progression, treatment options can be revisited and implemented as needed.
Prevention and Early Detection:
While there is no guaranteed way to prevent testicular cancer, some steps can help reduce the risk and promote early detection:
Perform regular testicular self-examinations: Men, especially those in high-risk groups, should perform monthly self-examinations to detect any changes in their testicles. This can lead to early detection and prompt treatment.
Seek prompt medical attention: If any unusual changes or symptoms are noticed during self-examination, it is essential to consult a healthcare professional immediately.
Maintain a healthy lifestyle: Adopting a balanced diet, exercising regularly, and avoiding tobacco and excessive alcohol consumption can help reduce the risk of various cancers, including testicular cancer.
Conclusion:
Testicular cancer is a highly treatable form of cancer with an excellent prognosis when detected early. Awareness of risk factors, symptoms, and the importance of self-examinations is crucial for early detection and successful treatment. Basavatarakam Indo American Cancer Hospital and Research Institute is committed to providing comprehensive care for patients with testicular cancer and offers a multidisciplinary approach to diagnosis, treatment, and support.
For more information, please contact at: 040 – 2355 1235 / 7729 800 800
Our Hospital Address: Basavatarakam Indo American Cancer Hospital and Research Institute, Road No: 10 , Banjara Hills, Hyderabad, Telangana – 500034, India.