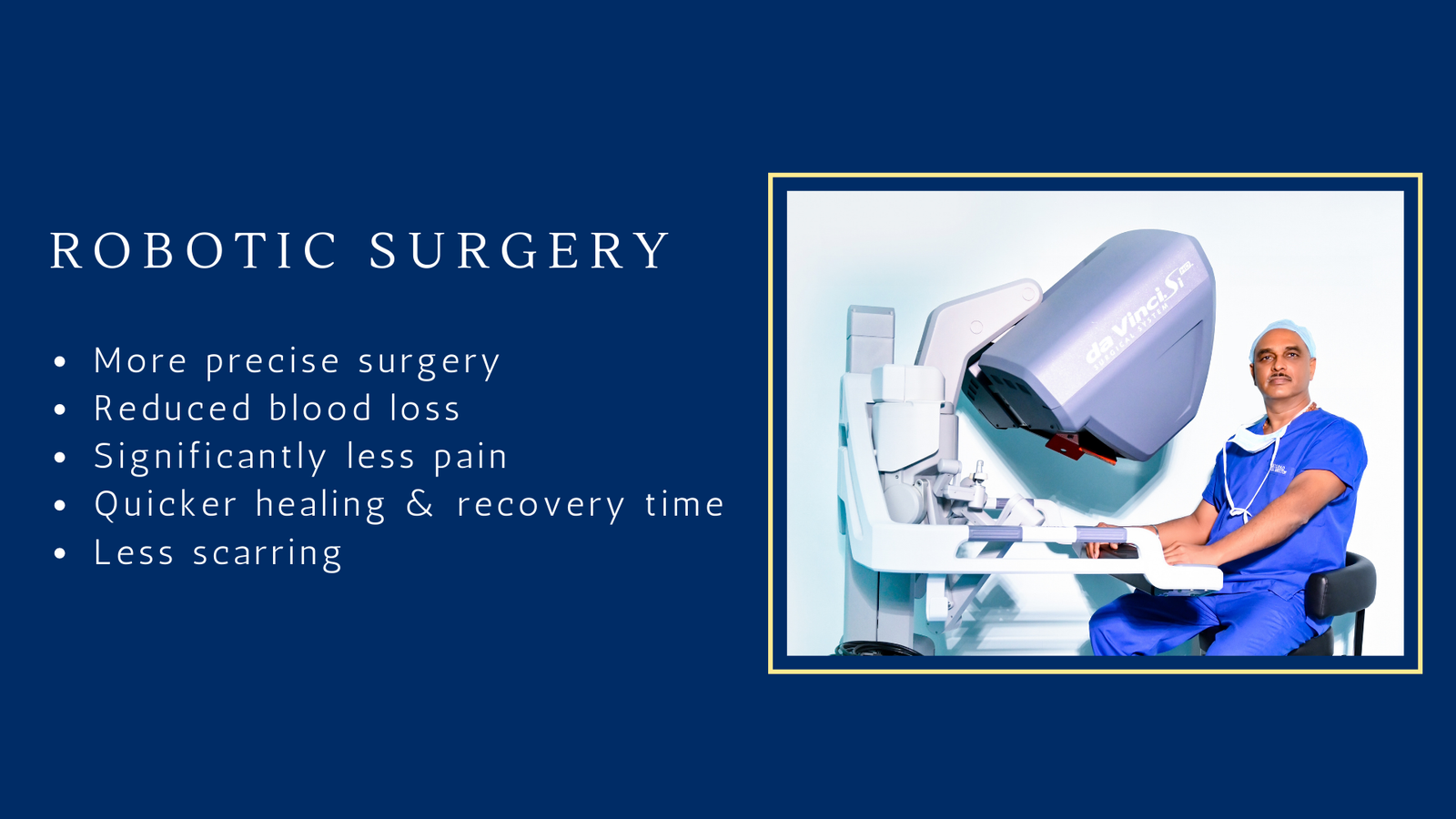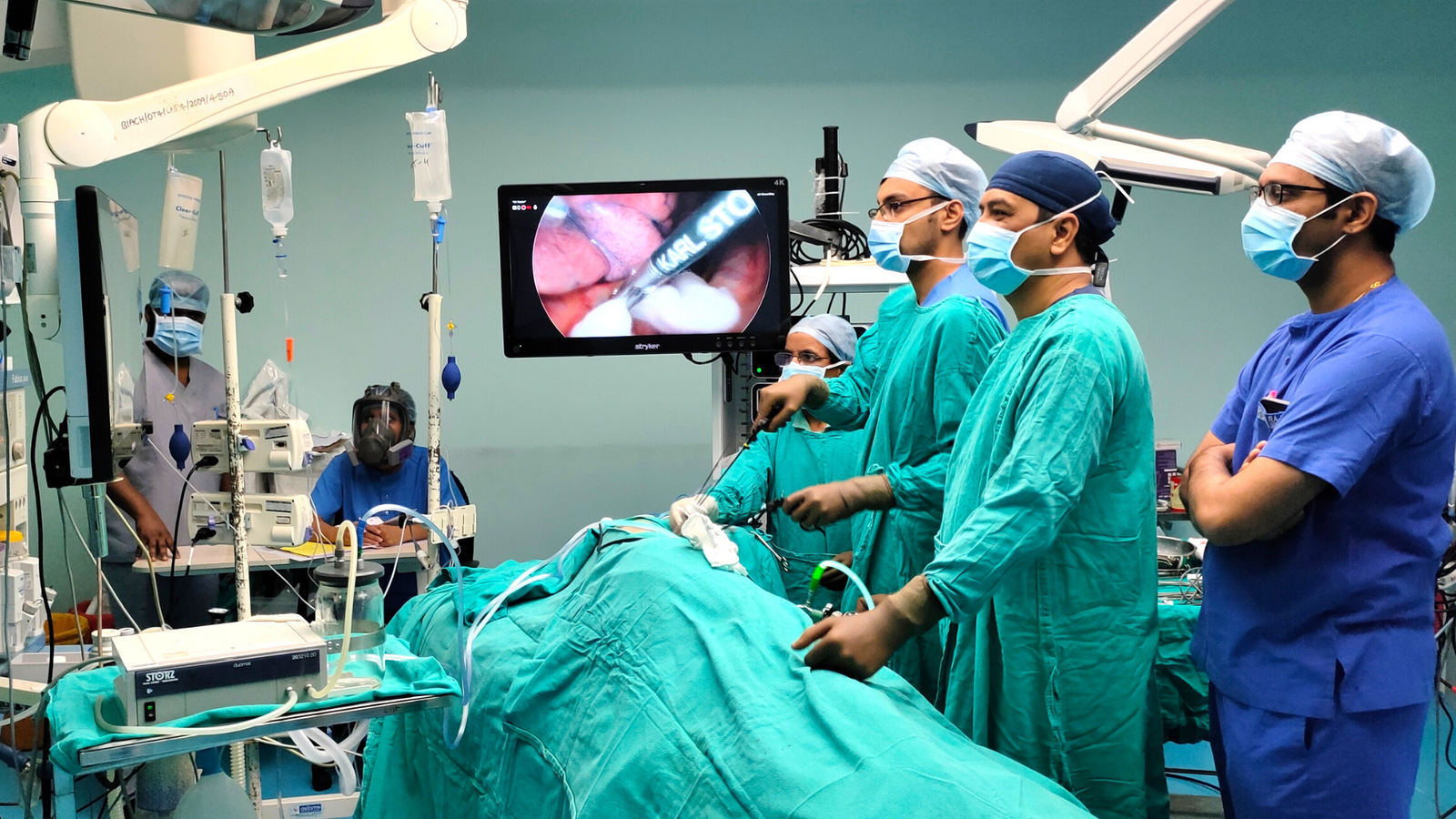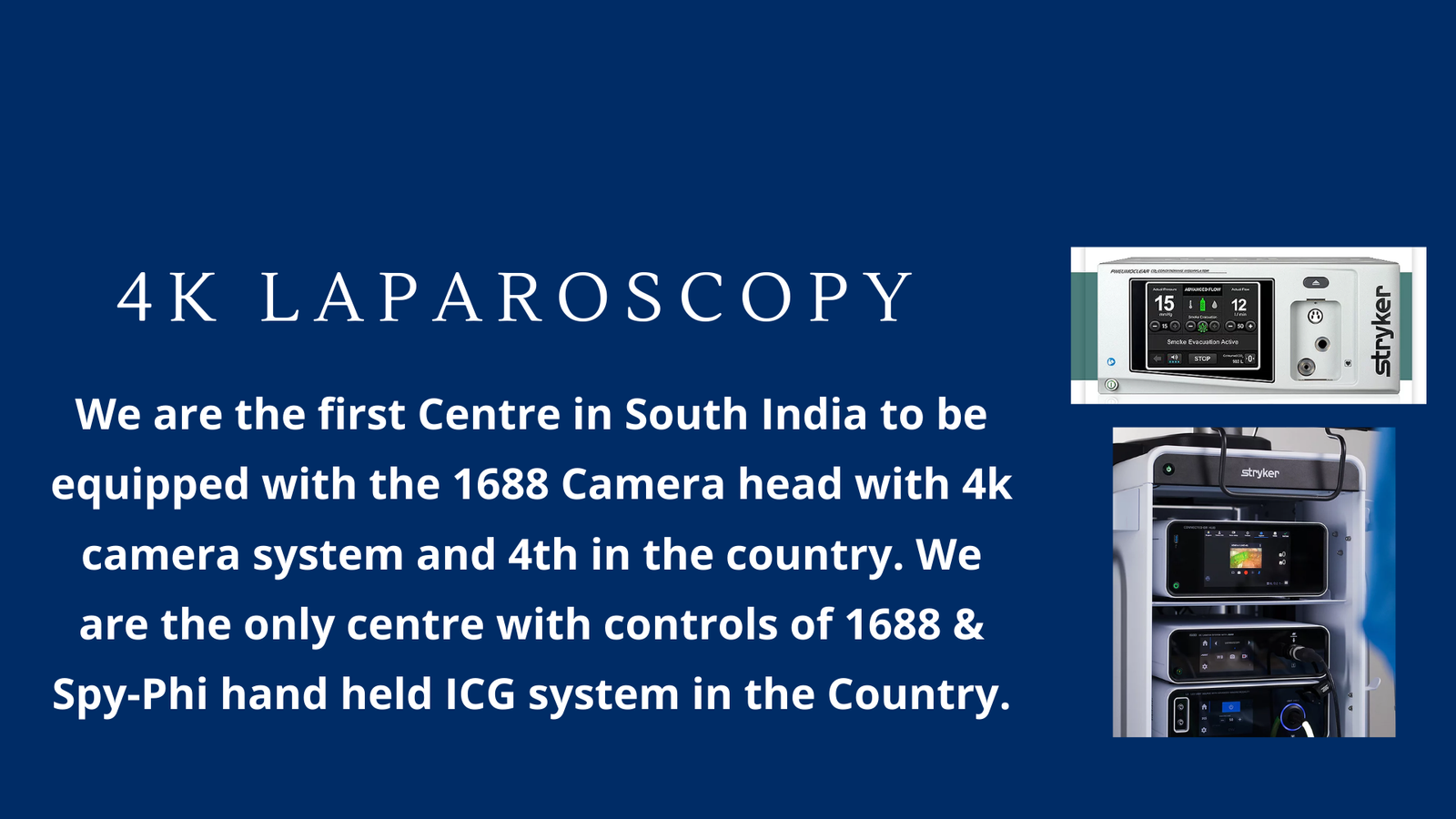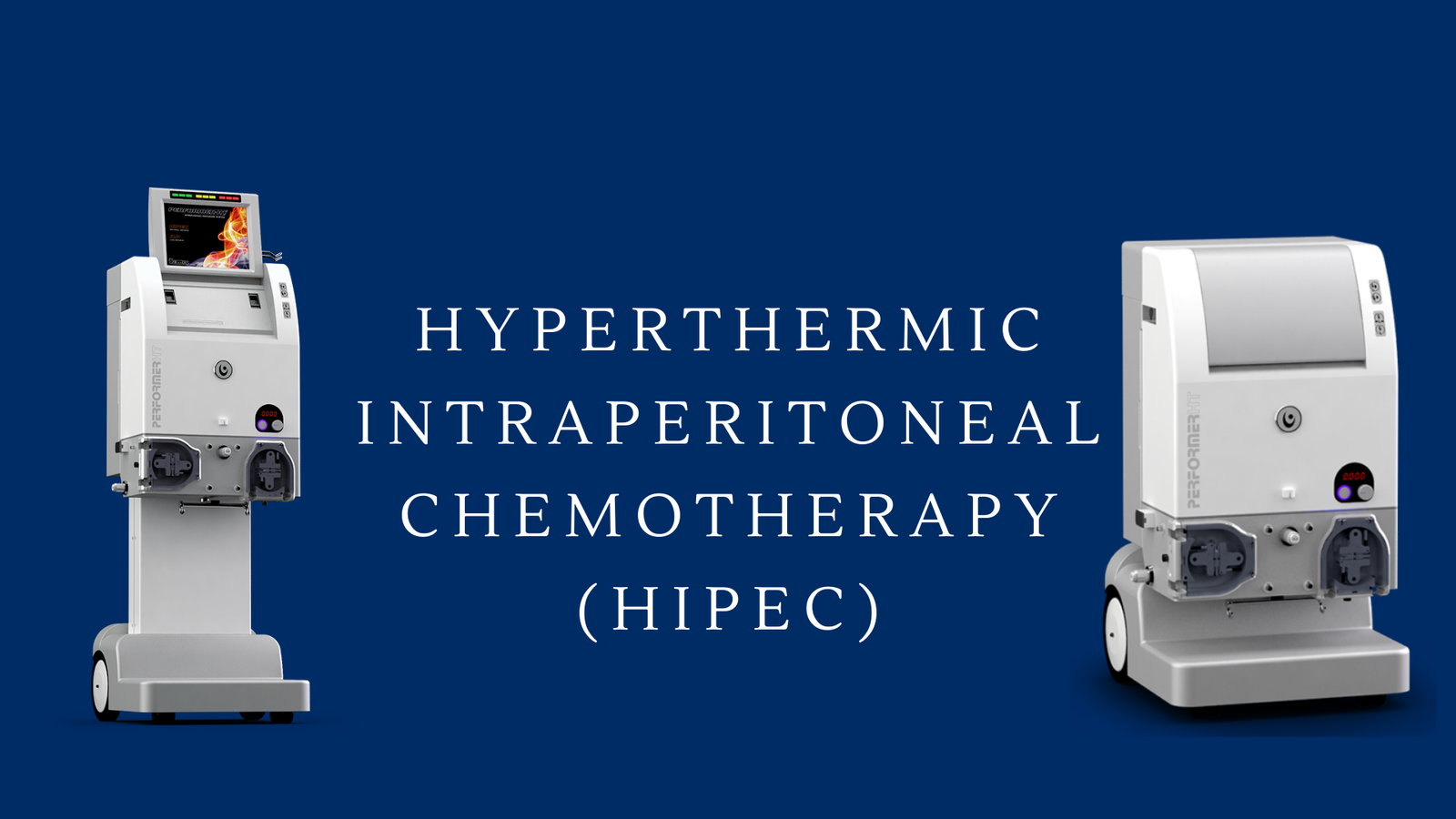 The Surgical Oncology department has a team of qualified and very well trained surgical oncologists from virtually every part of the country, who are well accomplished to carry out complex surgeries on all types of cancers of the body as per the latest approved international standards and protocols. They are ably complemented by the state of the art operation theatres, modern and scientifically updated gadgets, instruments and machinery. The surgical team is backed by a team of highly trained & competent and by a well-equipped post-operative intensive care unit (ICU) & High Dependency Units (HDU), monitored round the clock by the trained team of anaesthetists. The department has Tumor Boards that discuss every case at regular intervals for the better outcome of diagnosis and treatment.
The department forms the backbone of the comprehensive cancer care of the patient that the hospital offers in a structured and coordinated multidisciplinary approach are held for the treatment of patients suffering from cancer with the aim of quality patient care, complete cure, rehabilitation and most importantly addressing the quality of life issues to the core.
The areas of special expertise include breast cancer, melanoma and other skin tumours, sarcomas, and cancers of the Gastrointestinal Tract, Especially the Esophagus, Liver, Pancreas, and Rectal Cancers. The Division of Surgical Oncology provides surgical education and the majority of the index cases for the training of our residents and students in the areas of Surgery and Surgical Oncology.
The department works in close liaison with the medical & Radiation Oncology Department for Comprehensive care of the patient. It also incorporates the services of pain management specialists, social workers, volunteers, Dieticians, Physiotherapists, speech therapists, rehabilitative units, dental department, stoma care unit and occupational therapists for rapid and speedy rehabilitation of the patient along with social & psychological support.
The department carries out round the clock screening programs like breast, head & neck, cervical, prostrate to detect disease in apparently healthy individuals at an early & curable stage. The common outlooks within this division – education, outreach and compassionate quality care for all patients and will continue to flourish in these aspects.
The steps involved with the care of the patient are
Screening and prevention
Early detection
Diagnosis
Staging
Local and systemic treatment
Rehabilitation and
Follow up /Palliative care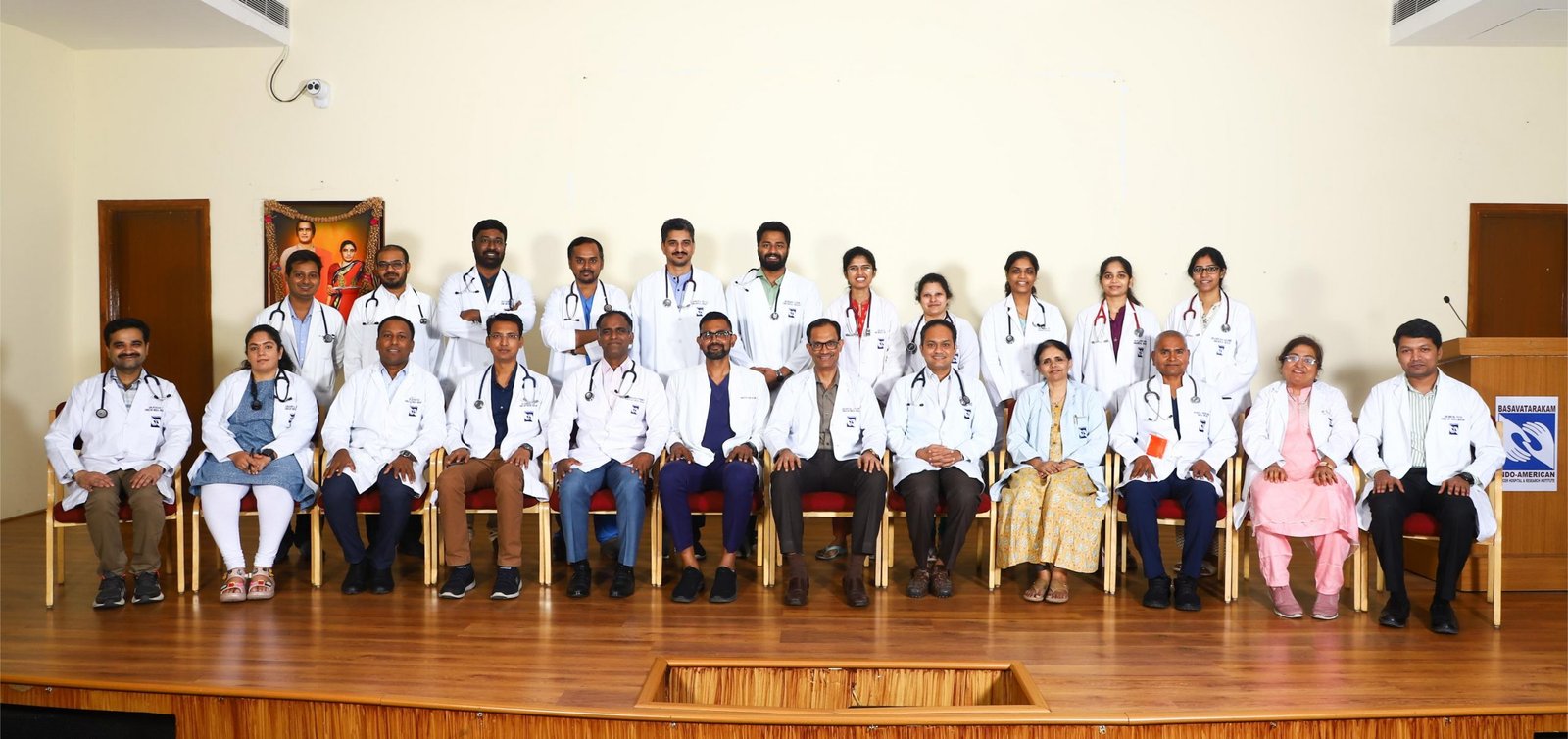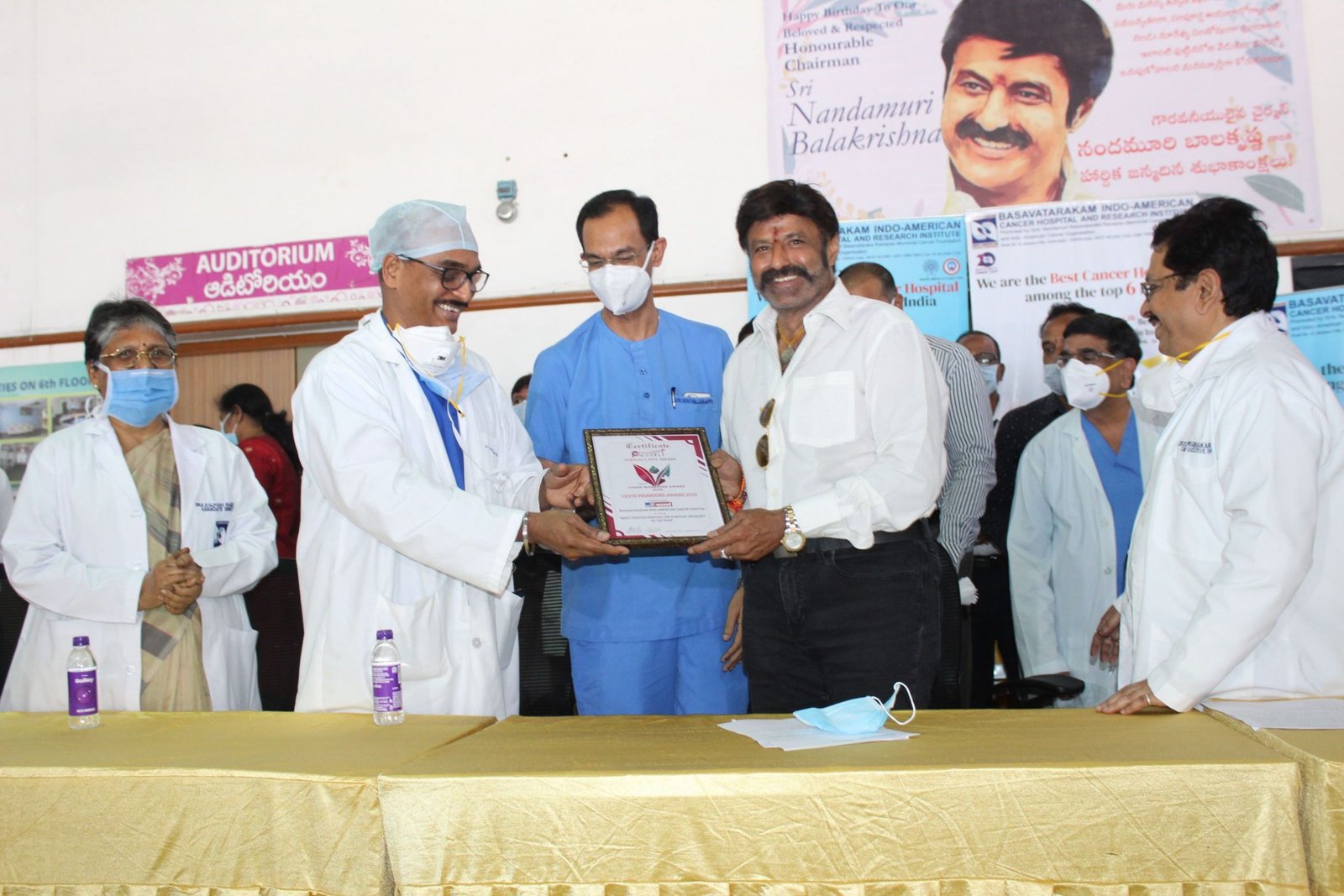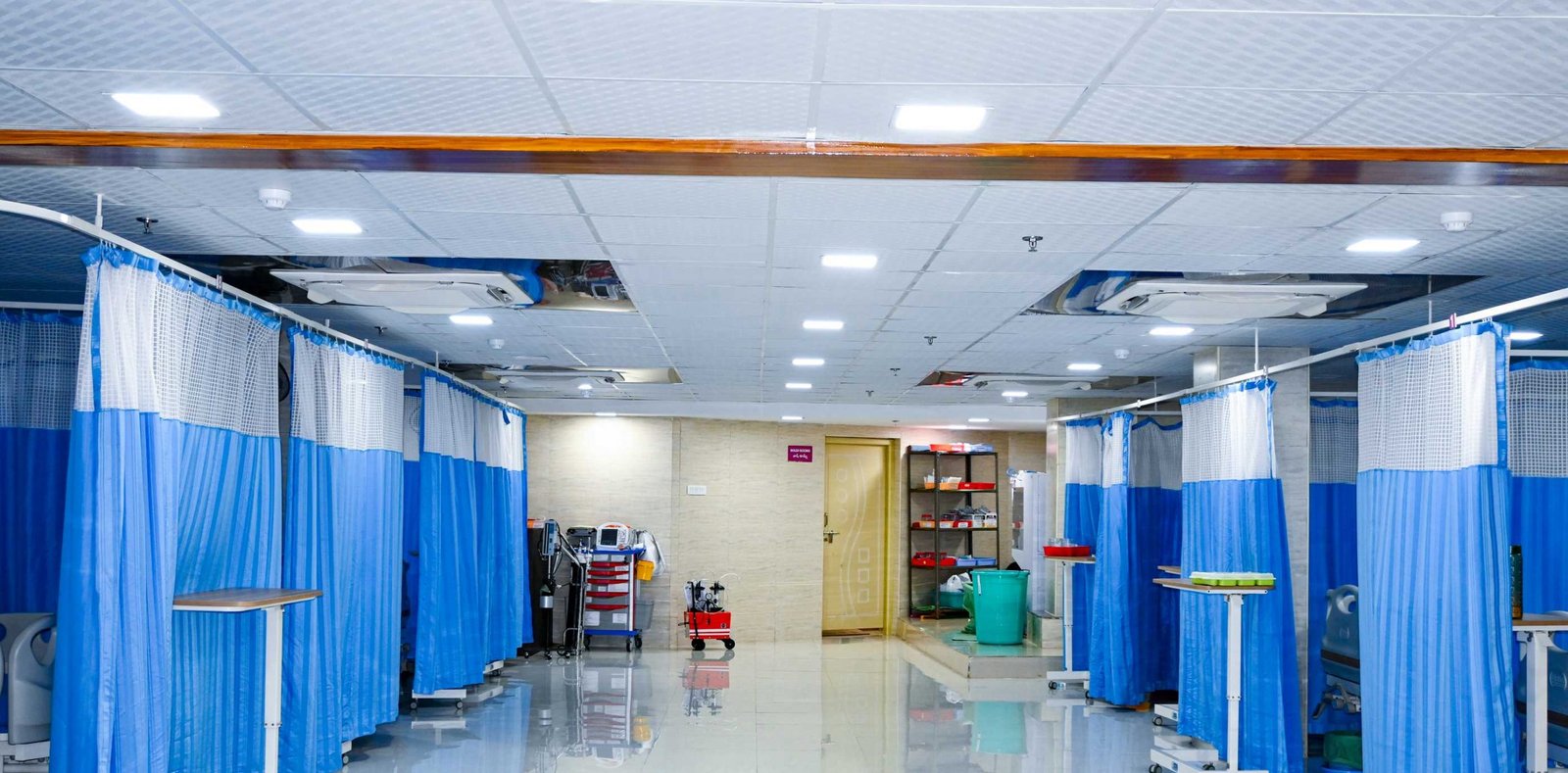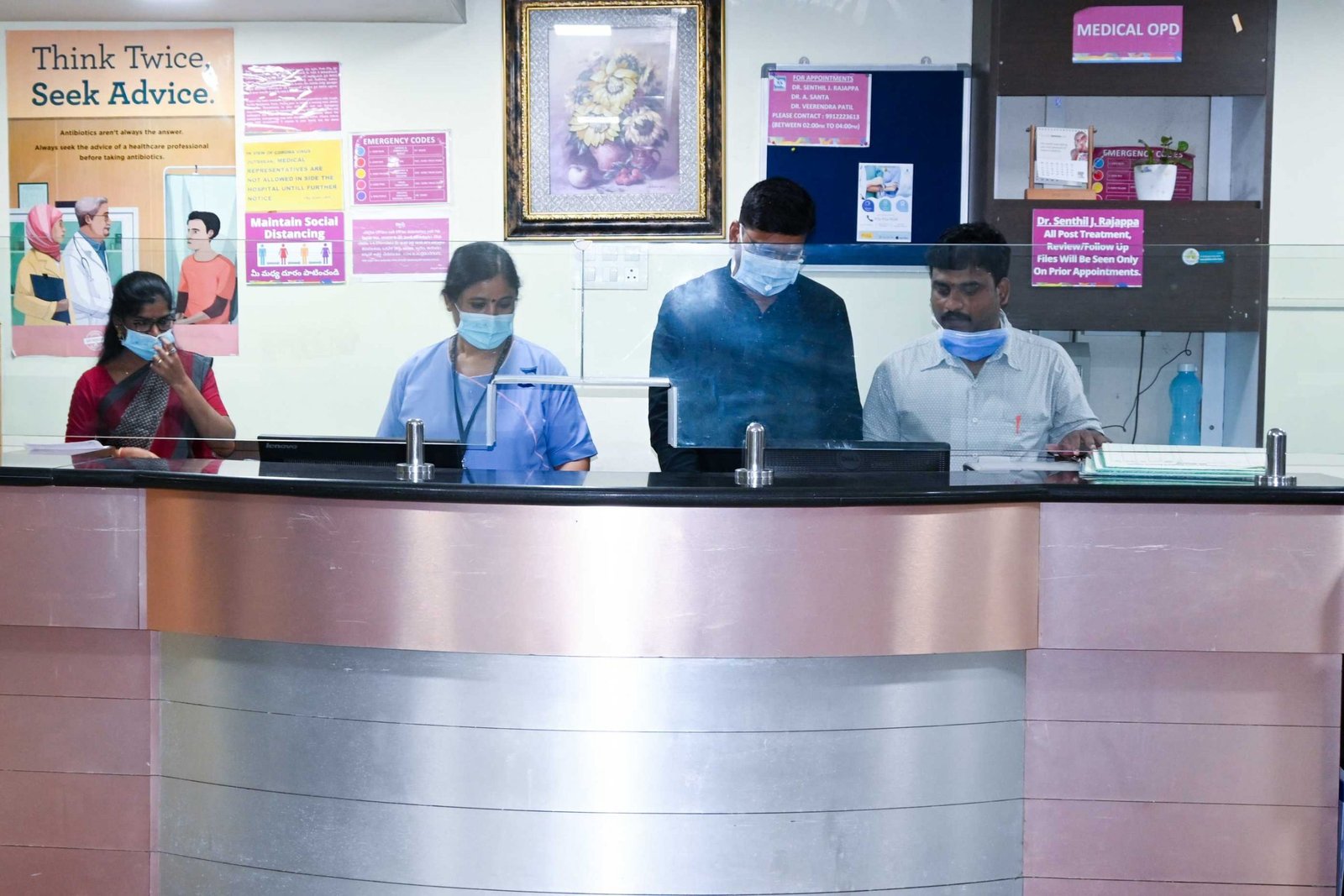 The department has been actively functioning since the inception of the prestigious institute. The department had a humble beginning with one medical oncologist to start with and has expanded over years to reach its present status with Twelve full-time medical oncologists supported by a team of floor doctors, registrars and specially trained nursing staff.
Basavatarakam Indo-American Cancer Hospital has an advanced Medical Oncology department with four well-equipped daycare wards, oncology-trained nurses, and a medical team that includes experienced specialists. In collaboration with other departments comprising surgical oncologists, radiation oncologists, pathologists and radiologists, cancer treatment is planned in the most effective way through multidisciplinary meetings called tumour boards. A treatment plan after tumour boards has the advantage of a combined consensus decision of all specialists, which is more likely to produce better results. Cancer treatment is advancing at a rapid pace with the advent of targeted immunotherapy.
The department caters to the medical needs of both children and adults with cancer and is ranked as one of the best center in India. It provides comprehensive treatment for cancer patients. All the patients referred to this department from various hospitals in the country with a possibility of various malignant diseases are adequately worked up for confirmation of the diagnosis, subtyping of the diseases and staging which is essential before deciding on any treatment modality.
The following facilities and services are offered by the department:
Outpatient patient department
Daycare chemotherapy
Inpatient chemotherapy
Specialized Paediatric oncology ward
General paediatric wards
Bone Marrow Transplantation Unit
Procedures:
Chest tube thoracostomy and pleurodesis
Intrathecal chemo-therapy
Central venous access- establishment and use
Autologous bone marrow transplantation
Allogenic bone marrow transplantation
The centre assists in conducting high-quality international and national clinical trials.
The services are strengthened by the state-of-the-art laboratory services in the departments of Pathology, Microbiology, Biochemistry, molecular diagnostic laboratory and Blood Bank with apheresis and irradiation facilities. The departments of Medico-social science and Naturopathy and Yoga provide the finest quality of strength and support, thereby completing the crucial circle of "Holistic Care" of patients.
Note ** Emergencies are attended round the clock


The blood and bone marrow transplantation center at BIACH & RI has a highly qualified BMT team with very stringent infection control norms which are critical for BMT patients. The Bone Marrow Transplantation (BMT) Unit comprised of 13 isolated rooms (9 Pre-procedure Room & 4 Post-procedure Rooms all equipped with HEPA Filtration Systems Our specially-designed unit is equipped with a highly efficient air flow and filter system to ensure a safe environment of care. We specialize in performing autologous transplants (in which cells are harvested from the patient themselves) for patients.
Our services include:
Evaluating patients for eligibility
Harvesting specialized stem cells
Cell processing and cryopreservation (cold storage)
Preparing/conditioning patients for the procedure
Infusion of stem cells
Preventing and managing complications
Patients undergo a comprehensive evaluation to determine whether they are fit to receive a transplant. If they are deemed eligible, we prepare them fully for the procedure. Allogeneic transplants (in which cells are harvested from a donor) are taken into consideration one year after autologous transplantation has begun.
Our specially-designed unit is equipped with highly efficient air flow and filter system to ensure a safe environment of care.




It is one of the largest radiation oncology departments in Asia with 6 Linear accelerators, a High Dose rate Brachytherapy Unit, CT-Simulator and a Digital Conventional Simulator, etc. We are the first in this part of India to introduce Radiation Treatment through Linear Accelerators.
The department was started in the year 2000 with scientific support and consultation from New York Presbyterian Hospital-Weill Cornell Medical College, New York, USA under the supervision of renowned radiation oncologist Dr. Nori Dattatreyudu, Professor and Chair, Department of Radiation Oncology, New York-Presbyterian Hospital and Professor and Chairman, Radiation Oncology & Director of the Cancer Center New York Hospital Queens.
The Department is managed by a dedicated and professionally competent team of Radiation Oncologists, Medical Physicists and Radiotherapy Technologists and Nursing Staff rendering Radiation therapy to 450-500 cancer patients every day.
BIACH & RI as a pioneer in Radiation therapy
The only center in India to have five Linear Accelerators with 4 capable of delivering IMRT (Intensity Modulated Radiotherapy).
The only center in India to have both RPM & ABC (Active Breath Coordinator) facilities for SBRT.
Started Cone beam CT-based IGRT first time in India.
IGRT (Image Guided Radiotherapy) using Breath control system started first time at in India.
Philips big bore CT is the first of its kind in India with 16 slices and 85 cm bore size.
First Stereotactic Body Radiotherapy (SBRT) for lung using ABC system in India.
Only Institute in India to have Lantis, ARIA and Mosaiq networks with 3 independent servers and one RT network.
First in India to use AIO (All In One) immobilization system for conformal therapy.
Two modern linear accelerators capable of doing IGRT/SBRT.
5 modern 3D and 2 modern 4D planning systems for conformal radiotherapy.
Modern Radiotherapy simulation & imaging equipment
Discovery PET-CT(GE) for PET based Radiotherapy planning
Brilliance Big bore CT (Philips) dedicated to Radiotherapy
Acuity simulator for conventional RT planning (Varian Medical)
(GE) for MRI based Radiotherapy planning
Modern Radiotherapy treatment equipment
Novalis Tx linear accelerator (Varian Medical Systems)
Synergy linear accelerator (Elekta Medical)
Synergy platform linear accelerator (Elekta Medical)
Compact linear accelerator (Elekta Medical)
Varisource ix HDR Brachytherapy unit (Varian)
Radiation Therapy Services
Volumetric Modulated Arc Therapy (VMAT) using Rapid arc technology
Intensity Modulated Stereotactic Radiosurgery (IM-SRS) / Stereotactic radiosurgery (SRS)
Respiratory gated radiotherapy (RGRT) using RPM & ABC
Stereotactic Body Radiotherapy (SBRT) using RPM & ABC
Image-guided radiotherapy (IGRT)
Intensity Modulated radiotherapy (IMRT)
3-D Image Guided & 2D Brachytherapy (IGBT)
3D Implant Brachytherapy
Conventional and virtual simulation
Services provided by the department: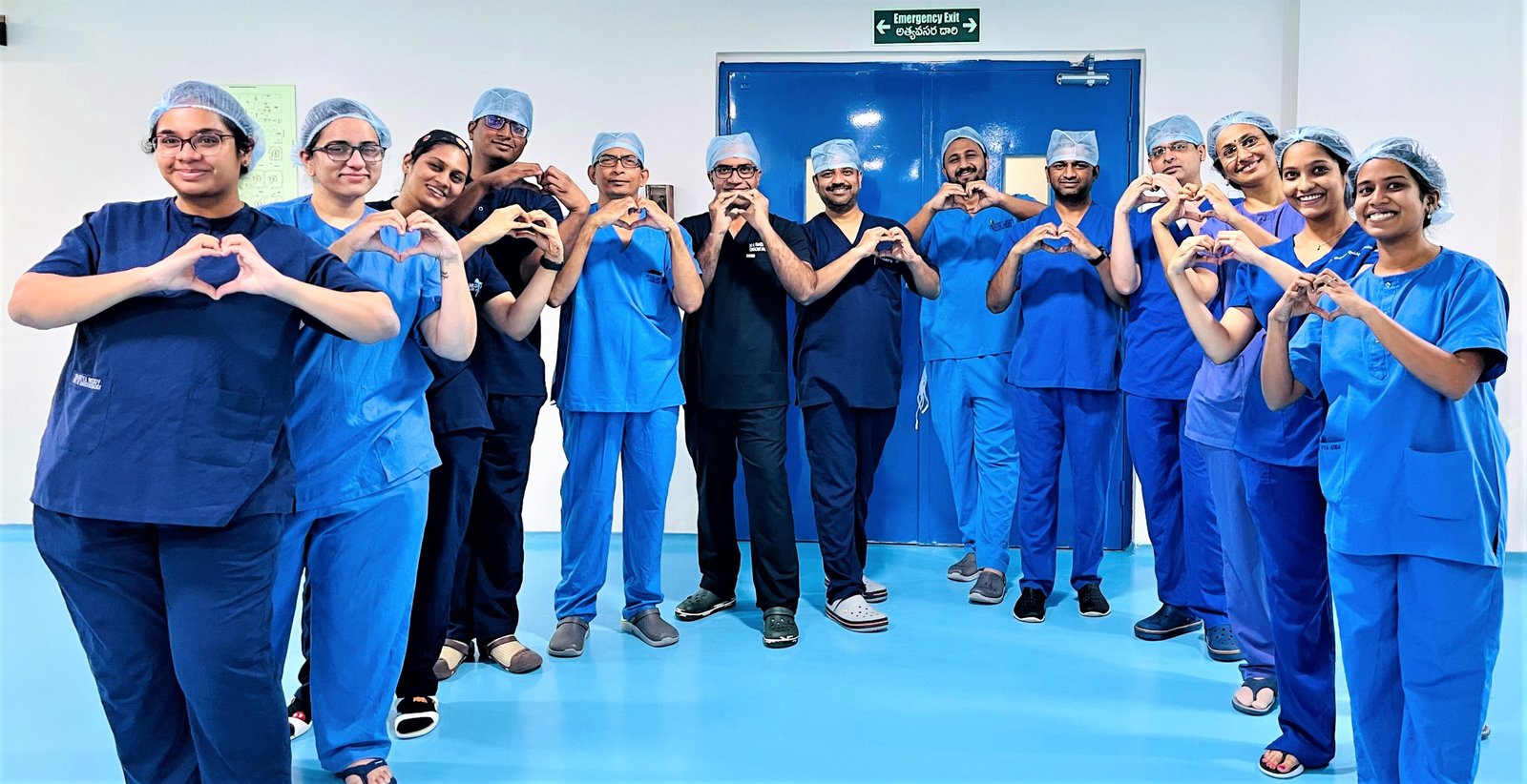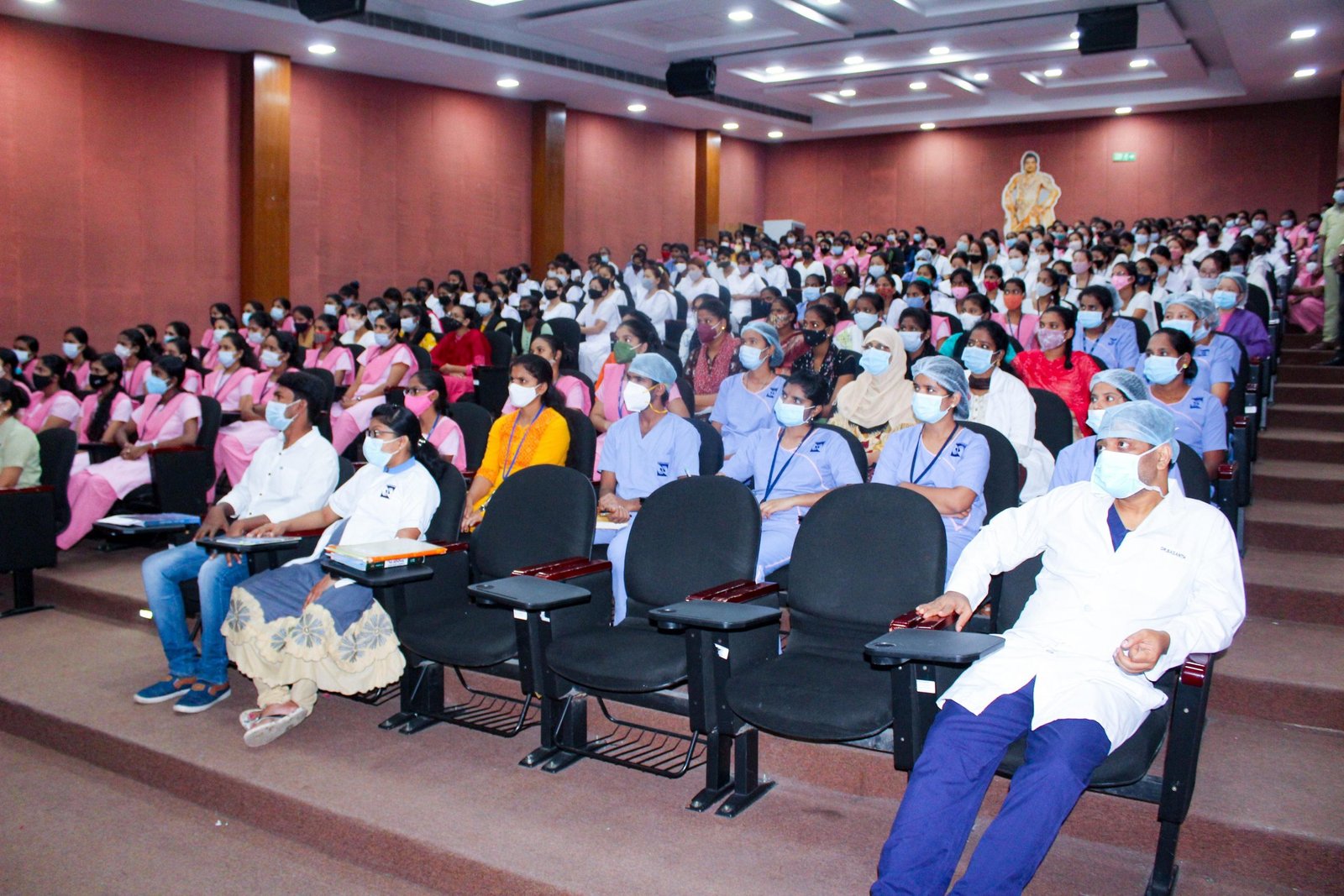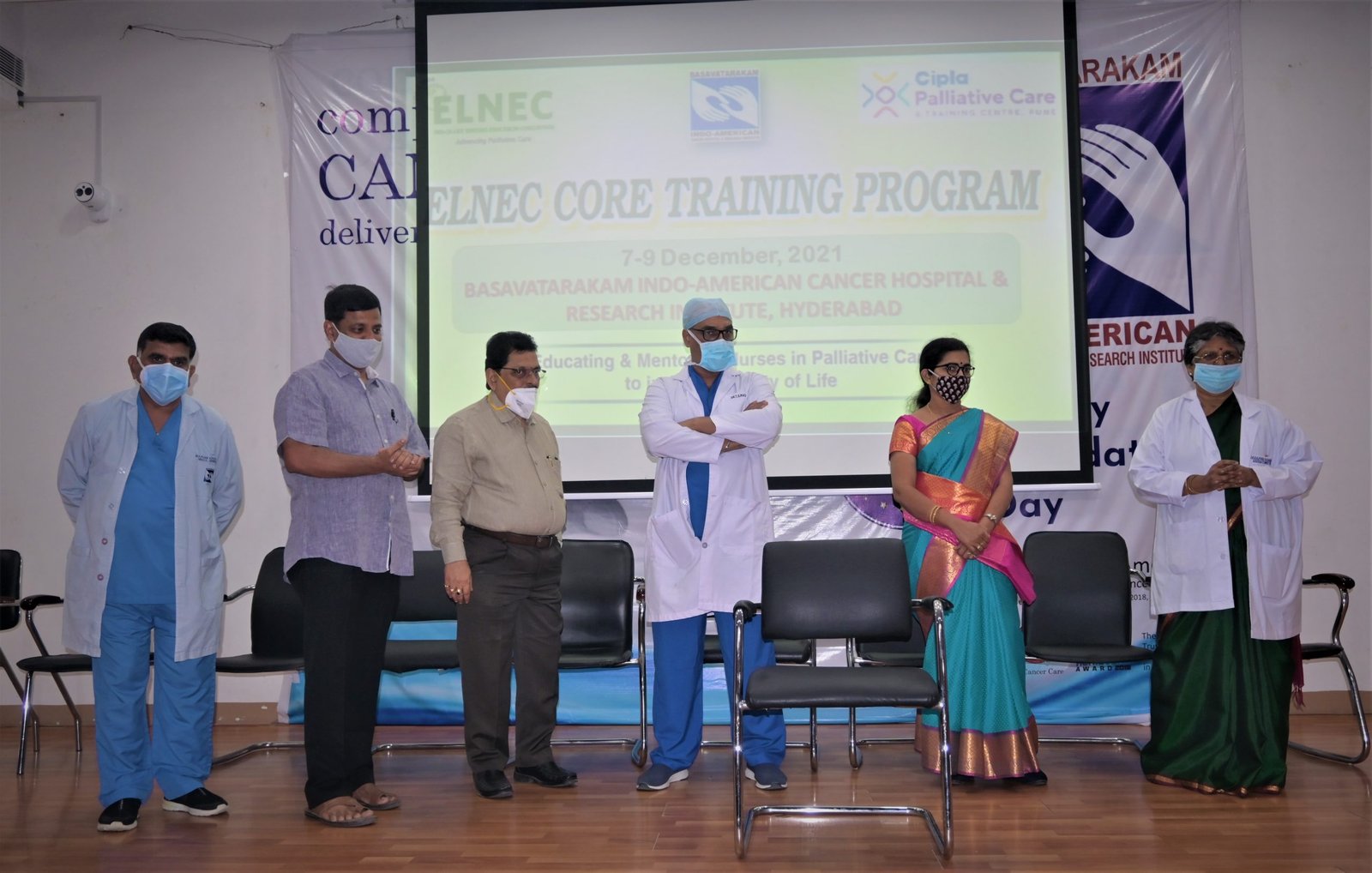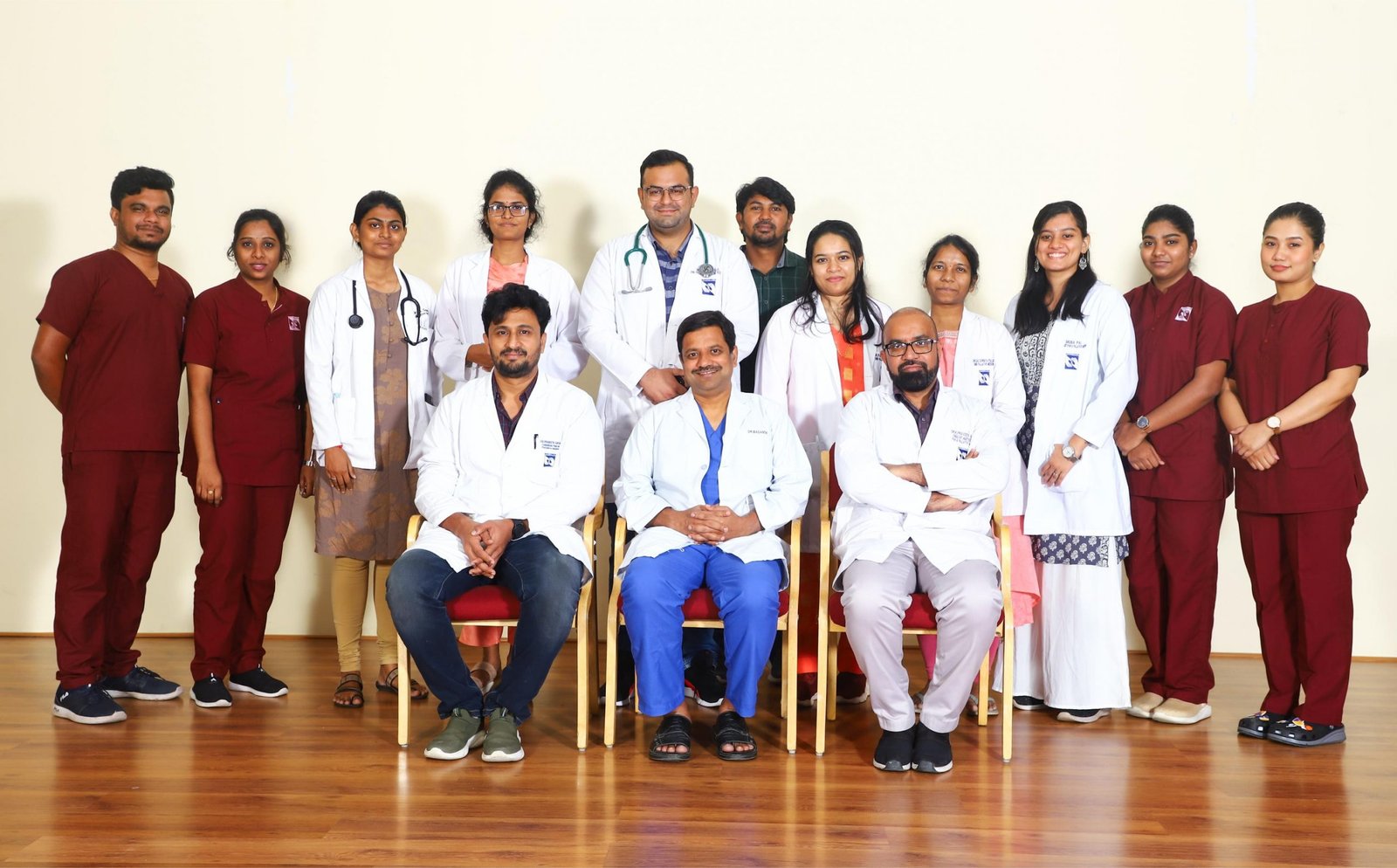 The Department of Onco-Anaesthesiology, Pain And Palliative Medicine at Basavatarakam Indo American Cancer Hospital and Research Institute is equipped with state of the art facilities and managed by a team of doctors and paramedics specially trained in anaesthesiology and critical care. Our department is committed to the wholesome peri-operative care of the patients coming to our hospital for their surgery. Peri-operative care is provided in the pre-operative, post-operative surgical intensive care units.
Our Onco-Anaesthesiology, Pain And Palliative Medicine Team
Dr. Basanth Kumar Rayani ( Head of the Department, Chief Consultant Onco-Anaesthesiology )
Dr. Vibhavari Naik
Dr. K Praveen Kumar
Dr. Praneeth Suvvari
Dr. M Salman Saifuddin
Dr. B. Narahari
Dr. Anne Poornachand
Dr. K Sushma
Dr. Aanchal Rajkumar Bharuka
Dr. M. Asiel Christopher
Dr. Sai Bhargavi
Services Offered By The Department: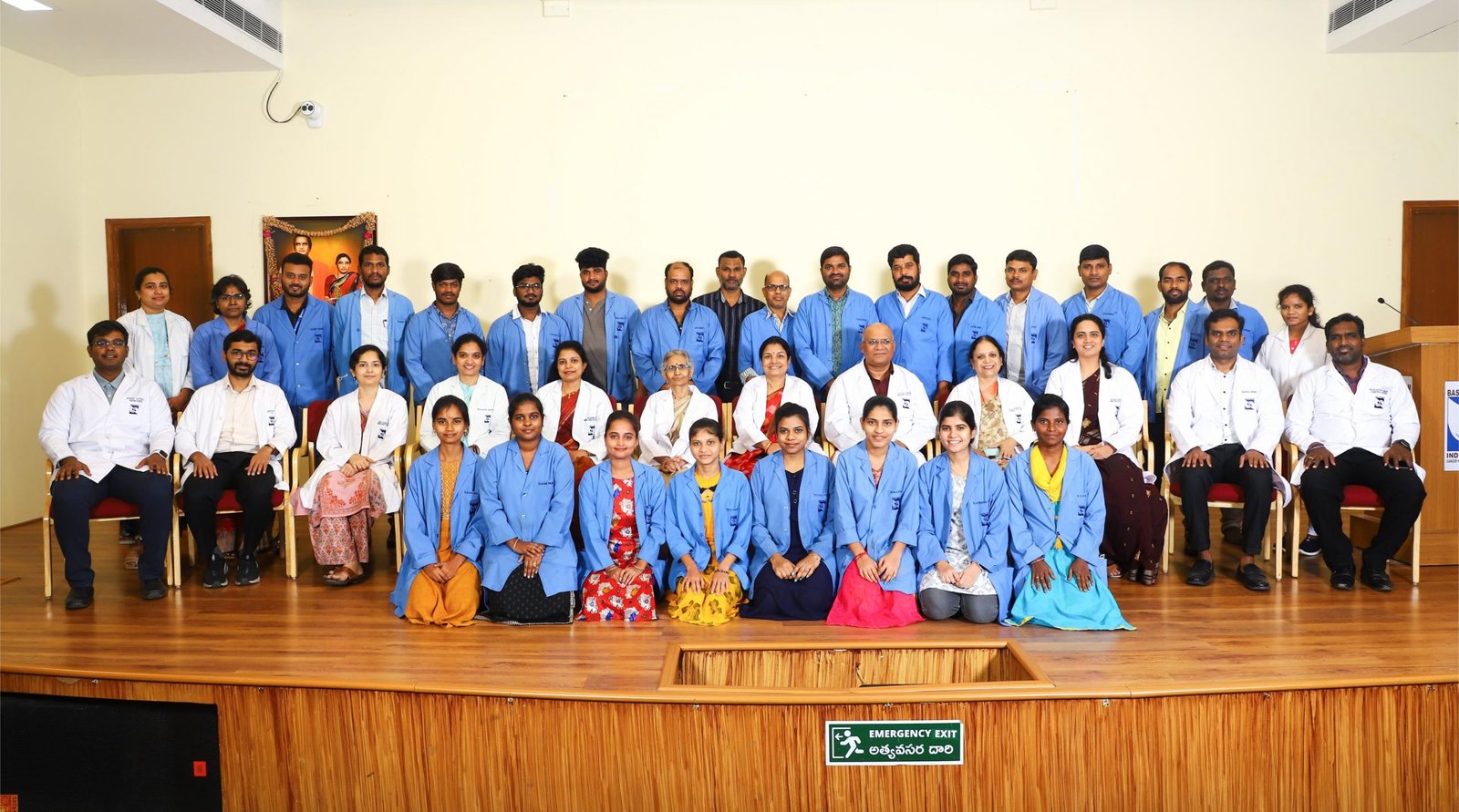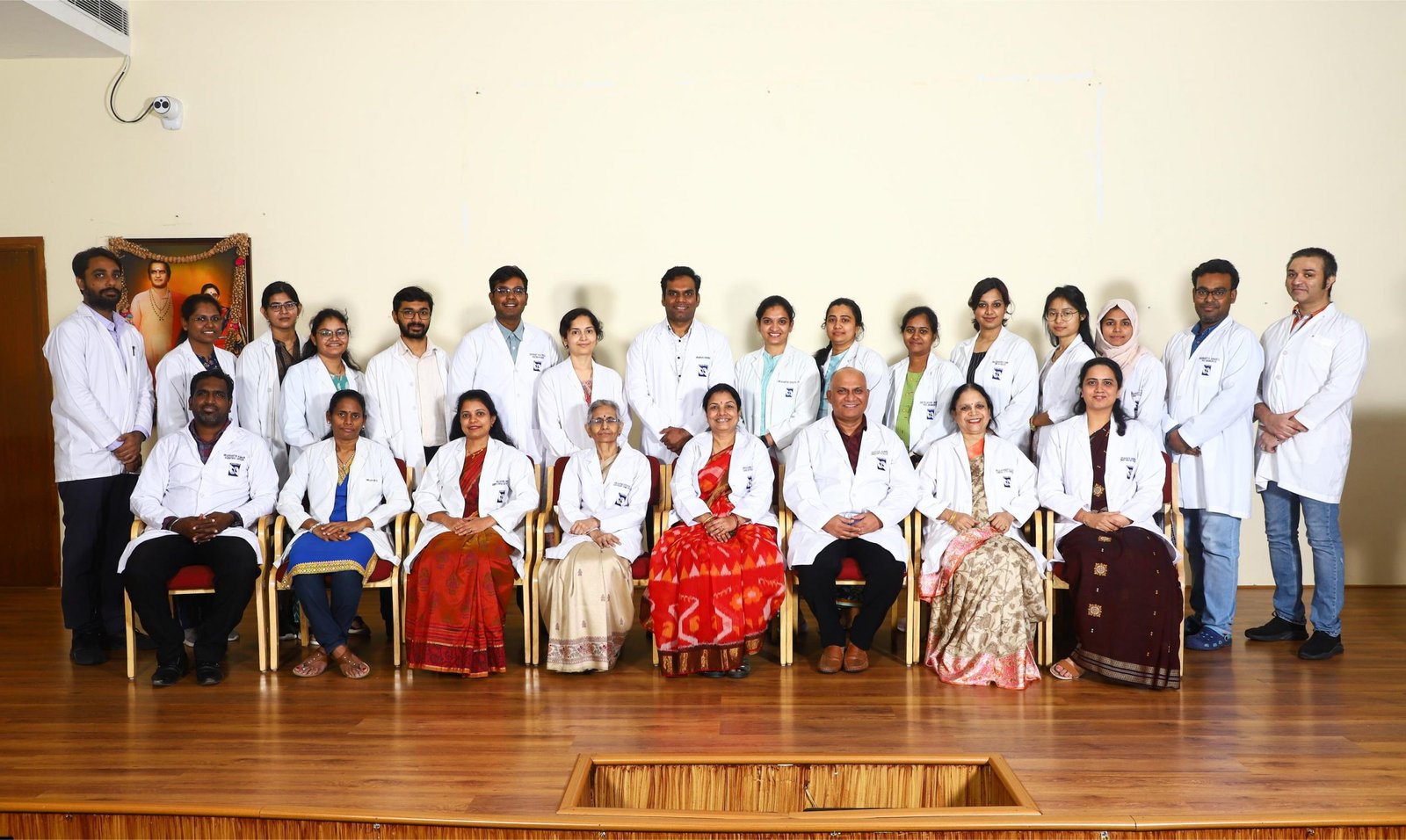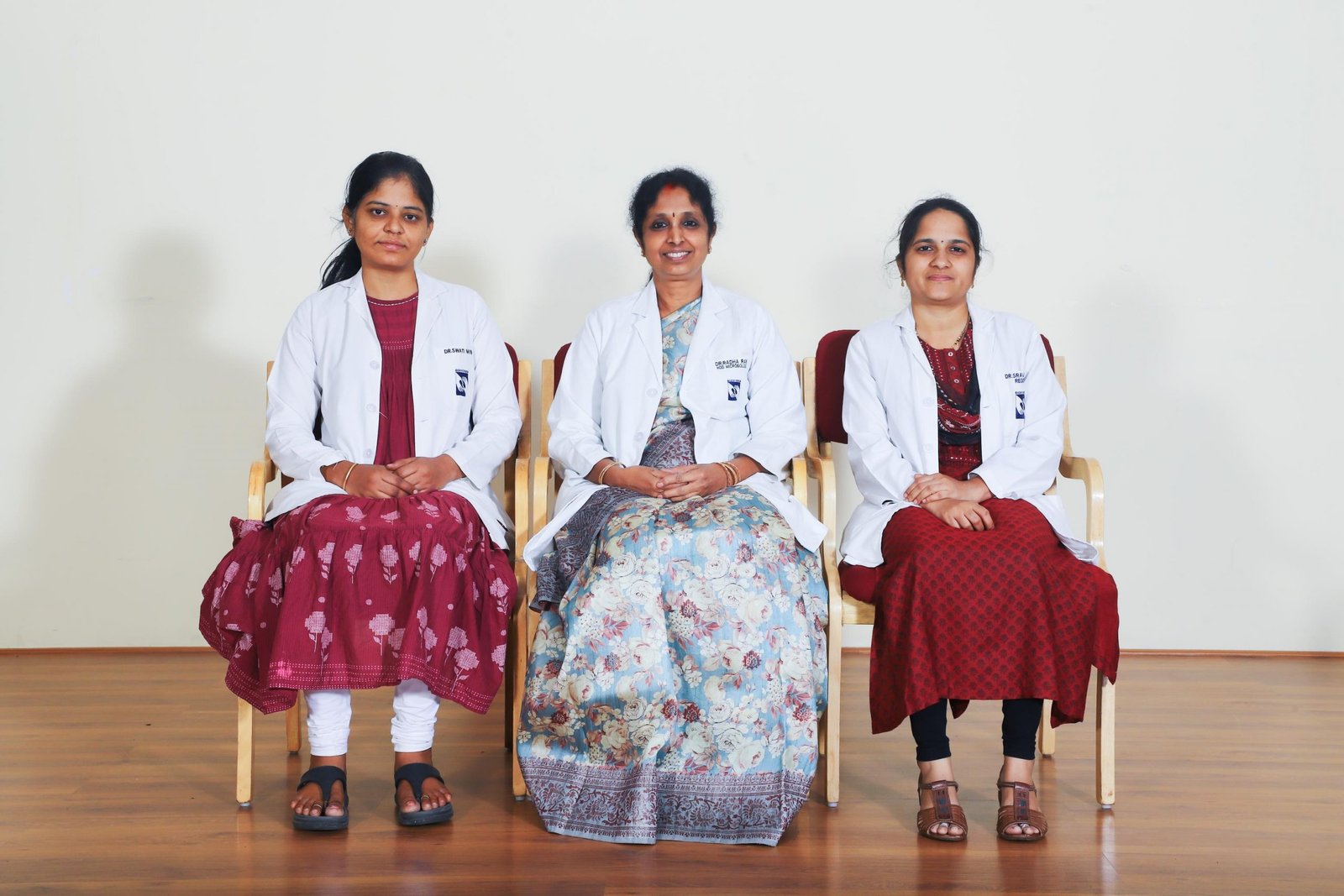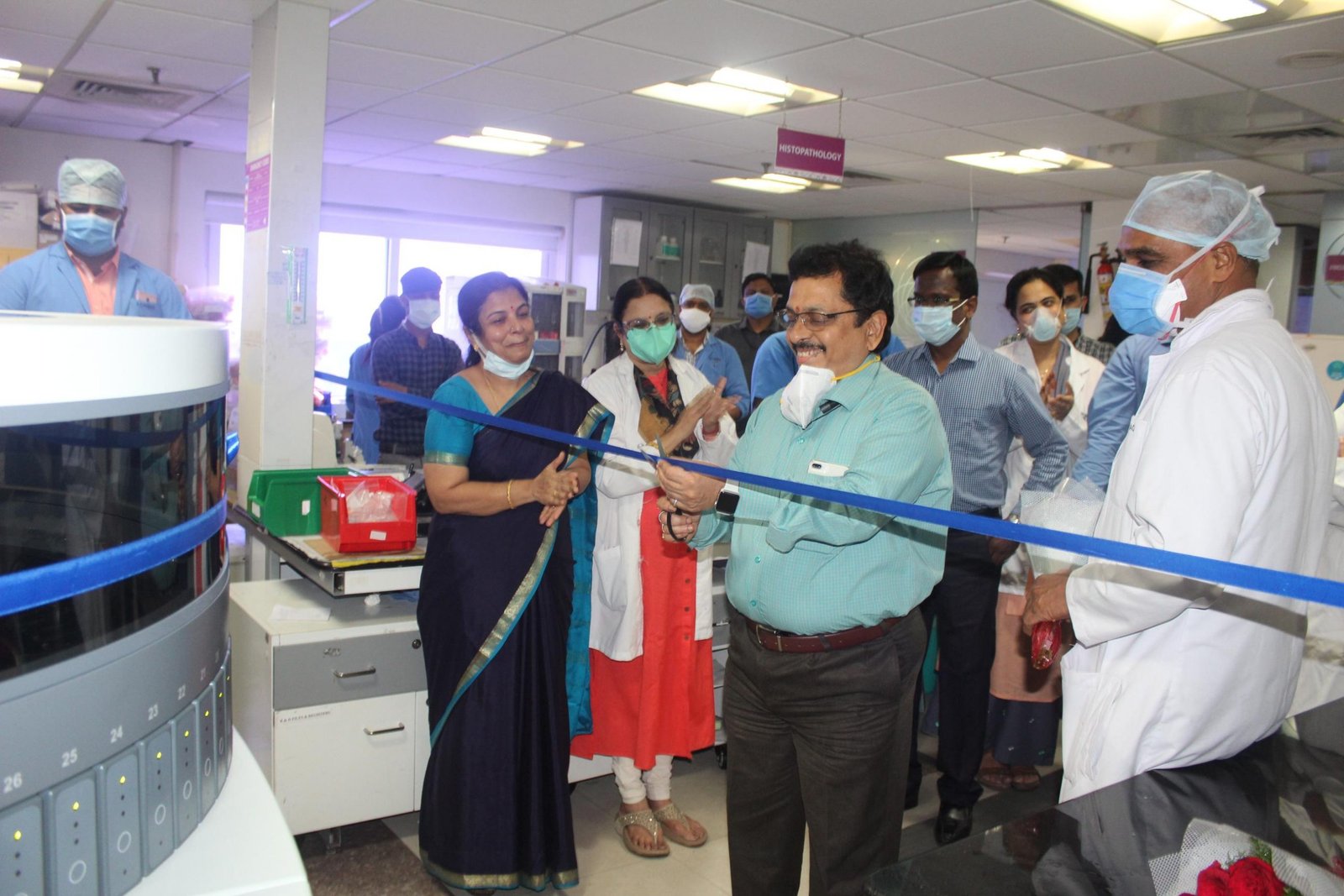 DEPARTMENT OF LABORATORY MEDICINE
The Department of Laboratory Medicine at Basavatarakam Indo American Cancer Hospital and Research Institute is a cost-effective one-stop-shop for diagnosis in oncology without compromising on quality. The Laboratory Medicine department provides services in Haematology, Cytology & Histopathology, Biochemistry, Microbiology and Molecular Pathology. The professional team consists of dedicated specialist doctors trained in respective fields with vast experience in oncology, molecular scientists, technologists/technicians and other support staff. The Labs are accredited by NABL (National Accreditation Board of Laboratories).
Fully automated lab with state of art infrastructure
Encompasses Pathology, Microbiology, Biochemistry & Molecular diagnostics under one roof
Cost-effective and quality conscious (NABL accredited lab )
Quality assurance on an ongoing basis
Pathologists/Microbiologists (MBBS, MDs) work in tandem with Molecular biologists & Geneticists (Ph Ds) to make the molecular reports clinically relevant
Active participation of laboratory physicians in academics
Active teaching program in DNB Pathology
Publications in national & international journals
Effective correlation as clinicians and management are active partners in lab functioning and setting standards
Trained and knowledgeable technologists working as per stringent standard operating procedures
Pioneers in ancillary techniques in cancer diagnostics
Effective correlation as clinicians and management are active partners in lab functioning and setting standards
Services provided by the department:
Services and Facilities
Frozen Section facility is made available in the Operation Theatre complex so that Histopathology report is generated within a few minutes while the patient is still under anesthesia. Frozen section enables a surgeon to take immediate decision to proceed with radical surgery or not, as it firmly establishes malignancy in cases of doubt and also helps in adequacy of resection whether surgical margins need to be re-excised. Specialised oncopathologists with experience of over 15 years render frozen diagnosis for appropriate cancer management.
Histopathology & Cytology
Large number of cancer specimen are evaluated by histopathologists with vast experience in a streamlined workflow to render accurate diagnosis at faster turnaround times .CAP reporting formats with adherence to standard guidelines at the time of grossing enable the oncologists and other specialists to make accurate treatment decisions .Access to state of art liquid based cytology and efficient cytospin for cytology enable trained cytopathologists to complement the histopathology services.
Immunohistochemistry(IHC)
The institute takes pride in being one of the largest centers handling immunohistochemistry in the state with approximately 12000 IHC markers annually in cancer. Fully automated IHC stainers with a wide panel of antibodies under the supervision of experienced histopathologists enable accurate diagnosis These consist of various diagnostic and prognostic markers of cancer. Ours is one of the very few centres in the country offering IHC for ALK D5F3 IHC and FISH for EML4/ALK (both under the same roof ) for diagnostic dilemmas for lung adenocarcinoma .Immunohistochemistry helps in definite diagnosis in poorly differentiated tumors, lymphomas and sarcomas etc. Without a baseline definite diagnosis, any definitive treatment is not possible. This is enabled by available at very reasonable tariff and Institute has been catering to several centers across the state & outside the state for the past 15 years.
The Institute is one of the first centres to start flow cytometry in the state for Stem cell enumeration and leukemia/lymphoma in 2004 . Bone marrow aspiration and biopsies are performed on an outpatient basis reported by trained hematopathologists with the help of ancillary techniques like Flow cytometry, FISH & Cytogenetics.
BIACH&RI was the first in the state to initiate FISH in Oncology . Detection of BCR-ABL, PML-RARA /AML 1-ETO / TEL-AML-1/MLL / Inv 16 /De1 13q /Del 11q chromosomal rearrangements in haematological malignancies by Fluorescence in situ Hybridization (FISH) is provided. Assessment of Her-2 /neu gene amplification in breast cancers, EWSR 1 & SYT break apart rearrangement in solid tumours, EML4 –ALK in lung cancers and other markers is also rendered for the diagnosis, prognostication to determine the therapy and follow up. Karyotyping of blood and bone marrow samples is also offered.
The institute takes pride in being one of the few centres offering Molecular oncology services by RT PCR & Conventional PCR using FDA approved kits A streamlined approach with pathologists and oncologists actively co-ordinating with molecular biologists to arrive at an optimum diagnosis and result is vital for patient care in Oncology and that is the strength of Basavatarakam labs in the era of precision medicine .We believe in multidisciplinary approach to Molecular Oncology .The lab offers EGFR,K ras ,N ras, Bcr-abl (Qualitative & Quantitative ), HPV etc.
BIACH&RI has advanced chemiluminiscence systems E411 from Roche to enable precise quantification of tumour markers (serum CEA, CA125, CA 15.3, CA 19.9, AFP, Beta HCG, PSA, ß 2 microglobulin folate, Thyroglobulin etc. It is one of the very few centres in the state offering Free light chain analysis & immunoglobulin levels for the diagnosis & monitoring of Multiple Myeloma. Fully automated chemistry analysers viz Vitros 350 and AU 400 which are interfaced to the LIS ,strict adherence to Quality control protocols ,participation in External quality assurance Schemes and overall supervision by specialists in Medical Biochemistry in the shortest turnaround times are the hallmarks of Biochemistry The department also offers Serum Protein Electrophoresis.
Flow Cytometry markers
Acute leukemia – CD 19,CD 22 ,CD 10 ,Cd2 ,CD3 ,CD5,CD7 ,CD 4,CD8,TdT ,HLA DR ,CD 13,CD33,CD117,Mpo ,CD 56,CD 14 ,CD 34
Chronic Lymphoproliferative disorder –Cd 19, Cd20,CD22 ,CD 5,CD 23,
FMC 7 ,CD 103,CD 56 ,CD3, CD4,CD 8 ??,
FISH assays offered
Hematology: Bcr abl,PML RARa,TEL-AML ,AML1-ETO,Inv 16 ,
Del 13q, Del 11q ,MLL ,C myc
Solid tumors :Her2 /neu ,EML4 ALK,EWSR1 ,MDM 2,SYT ,C myc
RT PCR assays offered
EGFR, K ras, N ras, Bcr-abl ( Quantitative & Qualitative), HPV, TB PCR
IHC panels
Lymphoma –CD3,CD20,CD 5 ,CD 23,ALK 1, CD10, CD 15, CD30, CD138, CD 45 ?, ? on tissue , TdT, Bcl2, Bcl6, Mpo, MUM1 CD 79a, PAX5, Cyclin D1, EBER (by ISH )
Mesenchymal/Mesothelial
Vimentin, SMA, Desmin, Calponin, Caldesmon, S100, CD34, CD 117, DOG 1 ,Melan A, HMB 45, CD 99, FLI 1, TLE 1( synovial Sarcoma ), INI 1, TFE 3
MDM2 ( Liposarcoma ), Calretinin, HBME 1
Epithelial
EMA,Pancytokeratin, CK 5, CK 7, CK 19, CK 20, p63,Glypican ,arginase, polyclonal CEA, TTF1, Napsin, CD 56, Chromogranin, Synaptophysin, GFAP, PAX 8, WT 1, Thyroglobulin Calcitonin, CDX2, PSA, AMACR
Germ cell markers
SALL4, OCT3/4, Glypican , ß HCG, AFP, PLAP
Others
Ki 67, p53, p16, ERG , ER , PR ,HER2/neu
Clinical Chemistry
Routine parameters including LFT, Renal function tests, mCalcium, Blood glucose etc
Tumor markers –PSA, CA19.9, CA 15.3, CEA, AFP, ßHCG, CA 125, Thyroglobulin (by chemiluminiscence), ß2Microglobulin
Hormones & Vitamins –Thyroid profile, Estradiol,Vit D, Vit B12, Folate
Special tests: Free light chains, immunoglobulins, Antithyroglobulin antibodies
Serum Protein electrophoresis
Cardiac markers –Trop I, CK MB etc
Coagulation: PT, APTT, Fibrinogen, D dimer, FDP
MICROBIOLOGY
The main aim of the department is to provide high-quality service in the shortest possible time. The department pro- actively traces all positive reports and shares the findings with the treating consultants for better understanding which helps to reduce any possible nosocomial infections.
Services Offered
Culture and susceptibility testing
Automation in blood culture (BacT/Alert-3D).
Conventional Routine cultures of various samples
Fully Automated BD Phoenix for bacterial identification and antimicrobial sensitivity (with MIC values) along with Kirby Bauer disc diffusion testing (CLSI) to obtain accurate results of antibiotic sensitivity complementary to BD Phoenix.
Automated ID and MIC susceptibility testing for yeast fungi.
Conventional methods for Mycobacterial culture.
Serology
Automated ECI system with Enhanced Chemiluminescence Immuno Assay principle for viral hepatitis ( B & C ).
Diagnostic tests for all major infectious diseases like HIV (all HIV positives are confirmed with 3 different tests as per WHO recommendations).
Rapid diagnostic tests for typhoid fever, rheumatoid arthritis, streptococcal infections.
Rapid diagnosis of sepsis by markers like Serum Procalcitonin ( Roche Cobas E411 ) & CRP.
Quality control
The laboratory meticulously follows internationally recommended techniques, adheres to inbuilt control protocols and guidelines and this reflects in the accurate test results. Our laboratory has been accredited by NABL
Following are the highlights of our quality control practices.
Quality Control protocols are followed, as per international standards.
Antibiotic sensitivity is done as per the Clinical and Laboratory Standards Institute (CLSI) with the American Type Culture Collection (ATCC) controls.
Enzyme Immuno Assay (EIA) controls evaluated in every run.
Computerized data.
A standard operating procedures (SOP) manual was prepared as a reference document for all technical staff to follow. This was upgraded as per NABL standards.
The department regularly takes part in the EQAS ( External quality assurance program) and in ILPT ( Inter laboratory proficiency testing )
Hospital Infection Control
The department of Clinical Microbiology is an active member of the hospital infection control committee (HICC).
The department carries out surveillance of hospital-acquired infections (HAI) with the help of Infection control nurses & Link nurses.
Laboratory records are analyzed to determine the rate of infection in various areas of the hospital.
Presently the surveillance is passive and is based on the laboratory records of culture-positive cases.
Based on this, infection rates (CIR) are calculated for important HAI.
This helps in identifying outbreaks and monitoring susceptibility patterns.
Apart from surveillance of HAI, environmental surveillance activities are also carried out which includes air sampling in critical and semi-critical areas.
In addition to this, the infection control practices are also routinely monitored by the following activities
Efficacy of the new disinfectants to be purchased is done when desired by the concerned authority.
In use test of the disinfectants used in the hospital.
Monitoring of CSSD
Surveillance of pathogens.
Infection control policies being practiced are: disinfection, surveillance, isolation, antibiotic and chemoprophylaxis.
Active participation in Induction training programs and In house training of nurses & other paramedical and Medical staff.
Antibiogrammes are being circulated to all the staff concerned every 4 months
Continuing medical education (CME) program held regularly.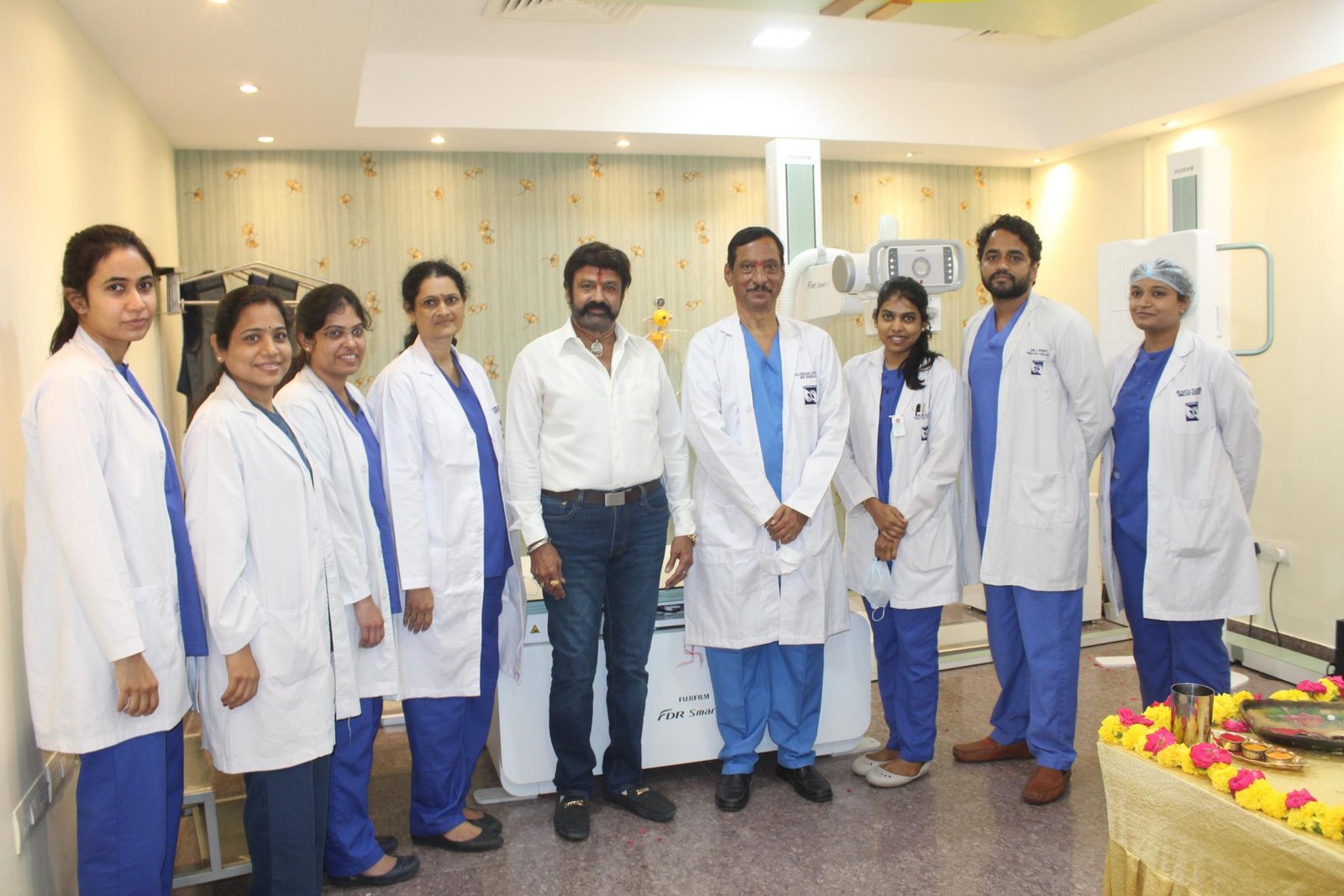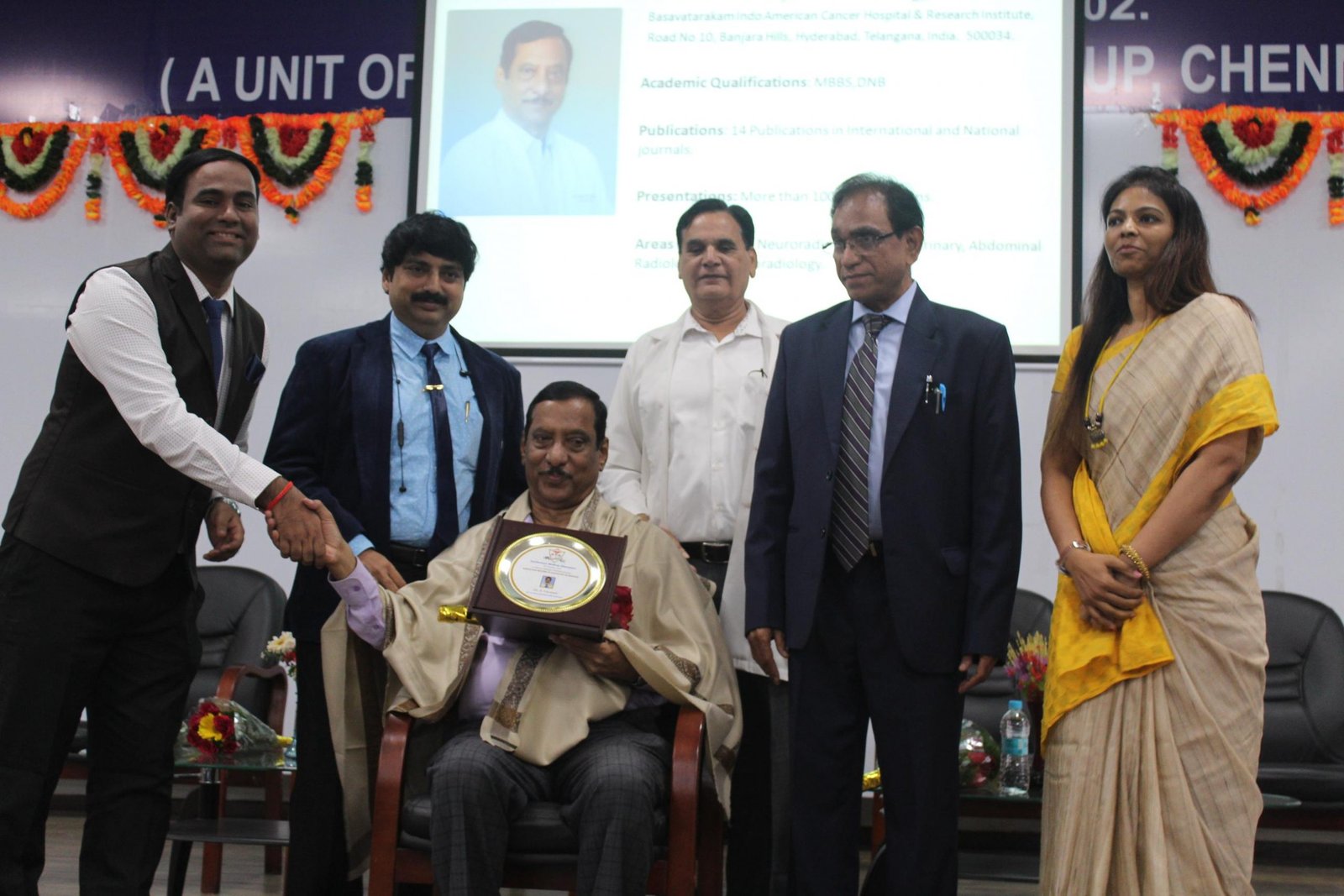 Modern imaging methods in Radio-diagnosis supplement the clinical expertise in diagnosing the presence and extent of cancer and other diseases. Imaging has a vital role to play in a specialized center for cancer, as it caters to the needs of several departments including the surgical, medical and radiation oncology departments.
The initial diagnosis of the disease is the first and most important step in planning the management of a cancer patient. The department of Radio-diagnosis at Basavatarakam Indo-American Cancer Institute is geared to take up this task with a dedicated team of health care professionals –Competent Radiologists, Technicians paramedics & supporting staff.
Facilities / Services provided
The department is well equipped to provide the full range of diagnostic imaging services including:
Computerized Radiography
Ultrasonography (USG) & Color Doppler, Elastography
Multi-slice Computed Tomography (CT)
Magnetic Resonance Imaging (MRI)
Digital Mammography and Interventional radiology.
PACS-Images from the above-mentioned modalities are stored on PACS (Picture Archival and Communication System).
Diagnostic procedures
Ultrasound-Guided Fine Needle Aspiration cytology (FNAC) and Biopsy.
CT Guided FNAC and Biopsy.
Diagnostic aspiration of ascitic or pleural fluid for cytology.
Many Hospitals depend on the Institute for expertise in CT & Ultra Sound guided Biopsies. More than 500 CT & Ultra Sound guided biopsies are carried out per month
3D Implant Brachytherapy
Conventional and virtual simulation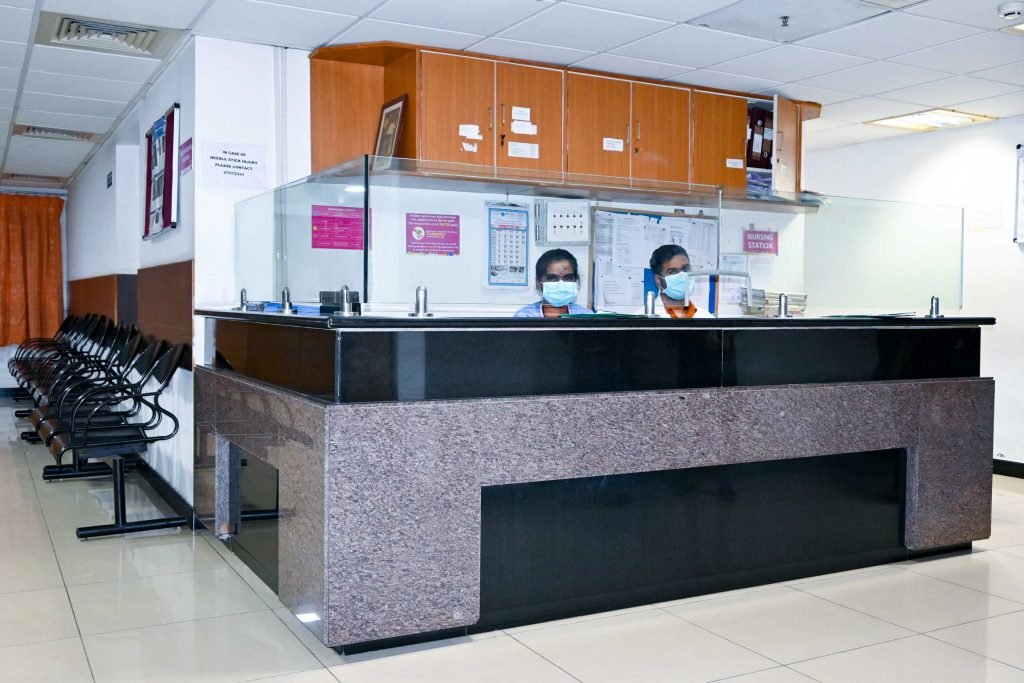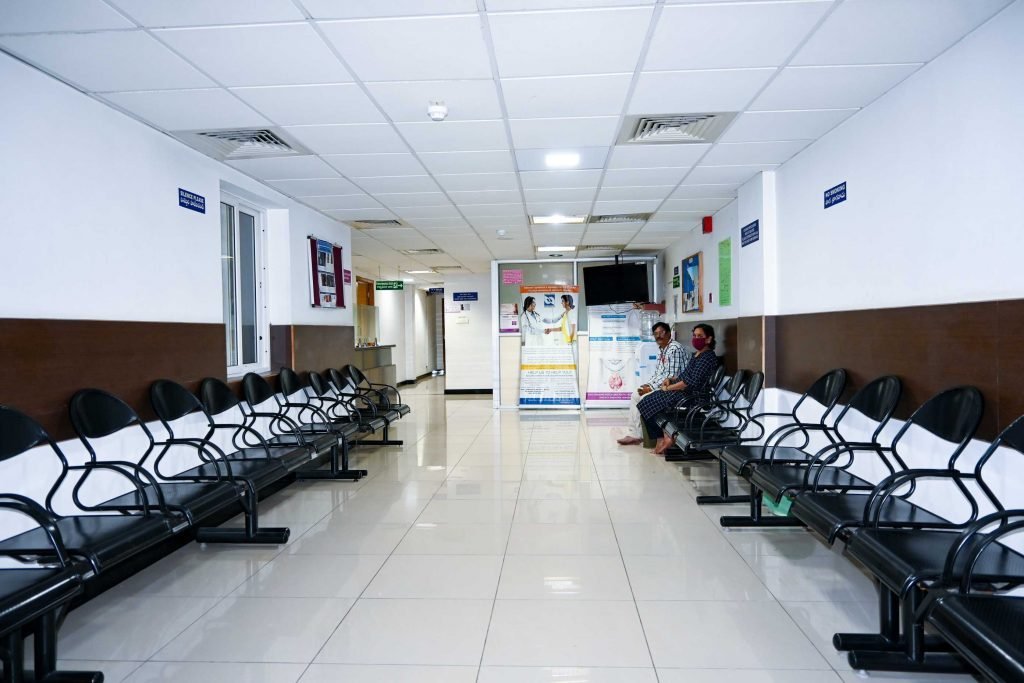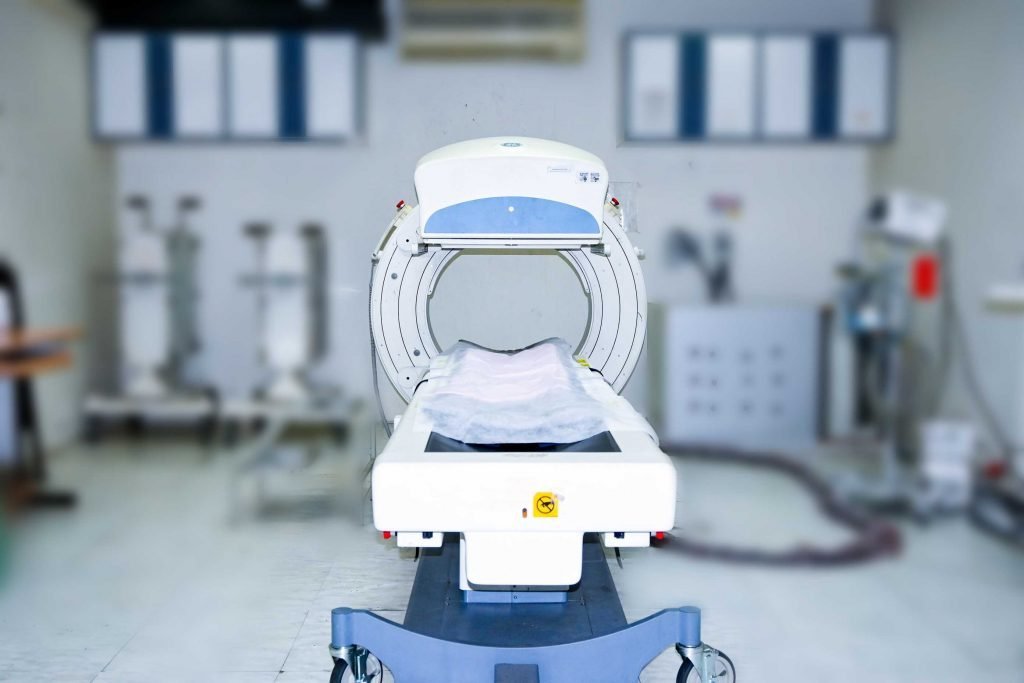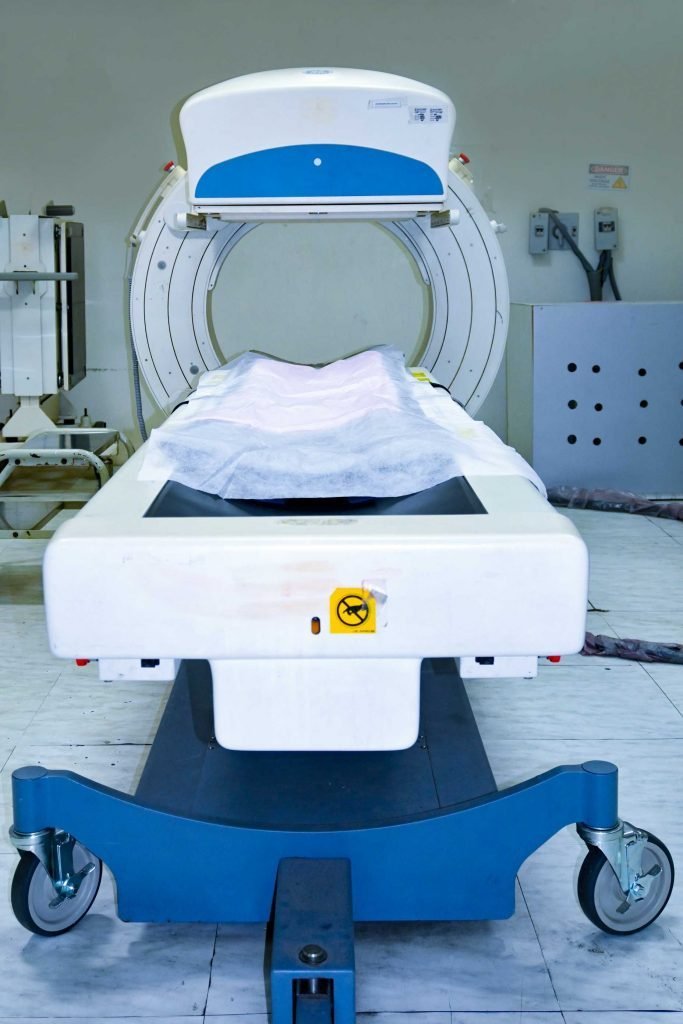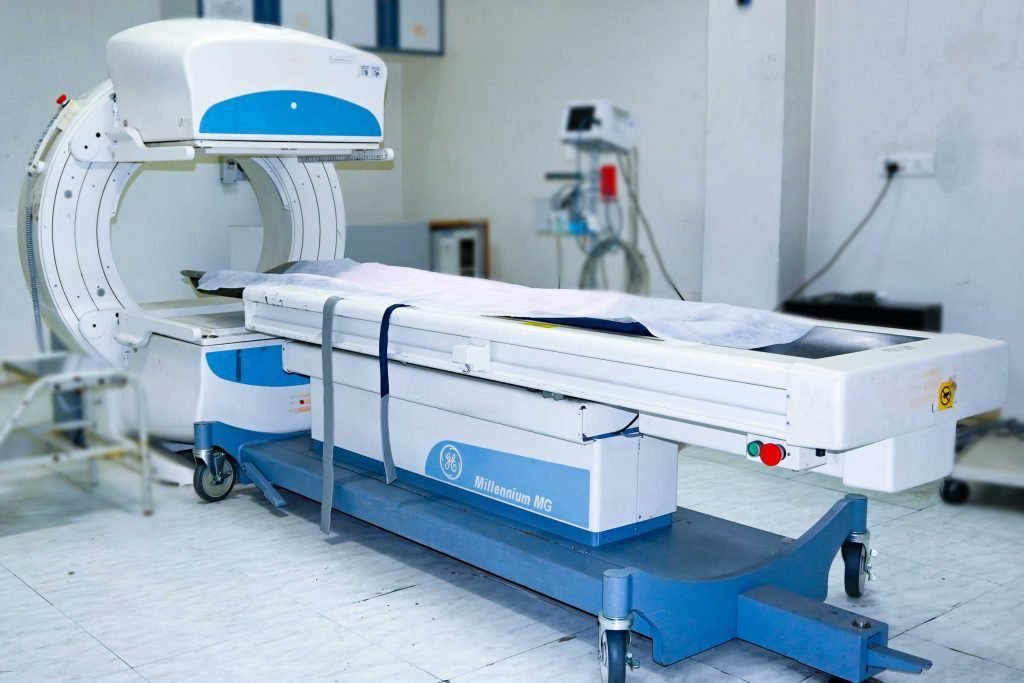 The Department of Nuclear Medicine in BIACH & RI provides newer clinical and imaging modalities on par with the other departments of national eminence.
It offers a wide spectrum of nuclear medicine imaging services including a full gamut of imaging procedures – conventional gamma camera imaging as well as new PET-CT technology and DOTONAC PET SCAN.
Department of Nuclear medicine also offers various therapeutic applications of radioisotopes such as Radioiodine therapy, MIBG (1-131) therapy and Samarium-153 therapy.
It also produces radioisotopes (18F-FDG) required for PET-CT imaging with its in-house cyclotron facility and caters to the need of radioisotopes to other PET-CT centers in and outside Hyderabad city.
Services
Diagnostic
Gamma camera scans
PET-CT
Whole-body DOTONAC PET SCAN
Therapeutic
Radioiodine therapy for thyroid cancer.
Radioiodine therapy for thyrotoxicosis.
Samarium153 / strontium-89 therapy for bone pain palliation.
MIBG therapy.
Others: FDG Supply and other PET tracers.
3D Implant Brachytherapy
Conventional and virtual simulation
DEPARTMENT OF INTERNAL MEDICINE AND CRITICAL CARE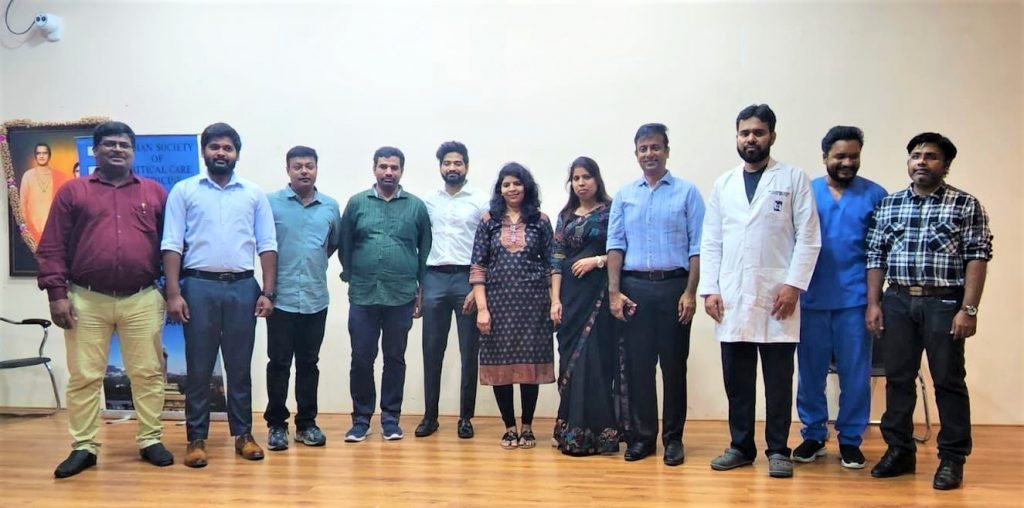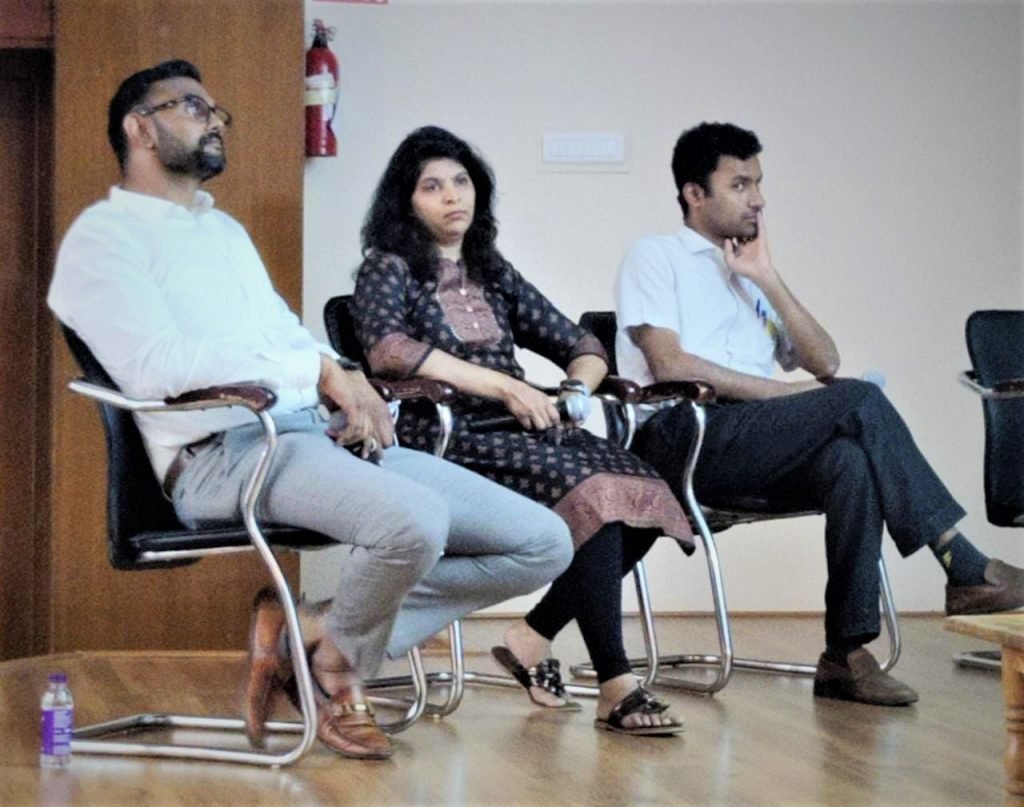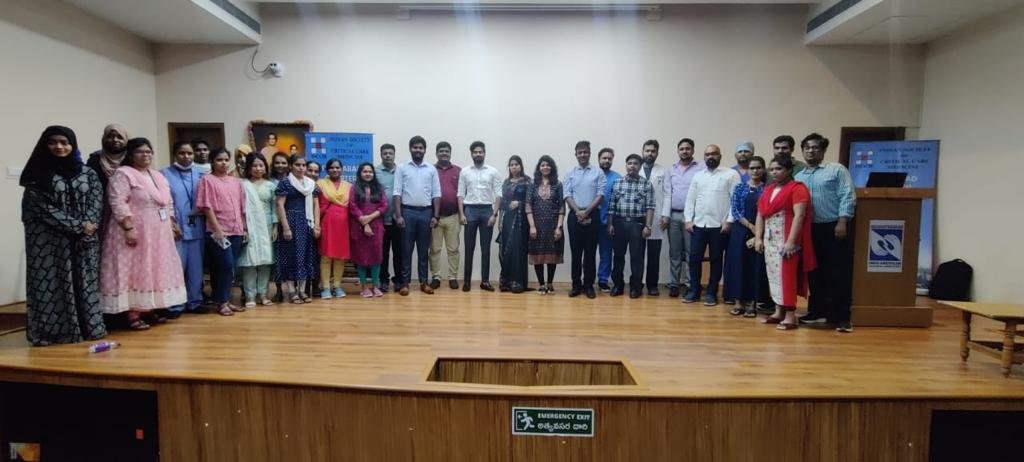 The department of Internal medicine and Critical Care is equipped to handle all types of emergency conditions, outpatient department, in-patient care with requisite expertise and care. Looking at its severity, our critical care unit adopts a rapid and multidisciplinary treatment approach to any kind of medical emergency. We ensure round-the-clock treatments for critically ill patients who require a life support system and other intensive medical interventions.
Our expert critical care team is trained as per US standards of emergency care has wide experience in the evaluation and management of these critically ill patients and is capable of ensuring that the best available treatment is meted out to patients. Our specially designed Intensive Care Unit (ICU) represents the pinnacle of our hospital's approach to evidence-based, high-technology-patient care.
All ICU beds are equipped with advanced invasive ventilators and advanced multi-channel physiological monitoring systems with central accessibility to ensure maximum patient safety and access to critical information for doctors and nurses. Units are fully equipped with technology such as flexible Fiber optic bronchoscopy, ultrasonography, and echocardiography machines for both diagnostic and therapeutic purposes.
Dr. Armugam P, MD – Incharge – Lead consultant Intensivist
Dr. K Krishna Prabhakar, MD – Incharge
Dr. Rajani Gubbala – Consultant Intensivist
Dr. Praveen K Koppula, MD – Consultant
Dr. L Sanjay, MD – Consultant
Dr. Pradeep CH, DA, DNB, IDCCM. – Consultant Intensivist
Dr. Tajuddin Hyder MRCP, FCCCM – Consultant Intensivist
Dr. Khaled – Fellow critical care
Dr. Sudheer – Fellow critical care
Facilities
Level – III ICU with 24/7 Dedicated intensives & residents.
Round the clock in Hospital Physician Services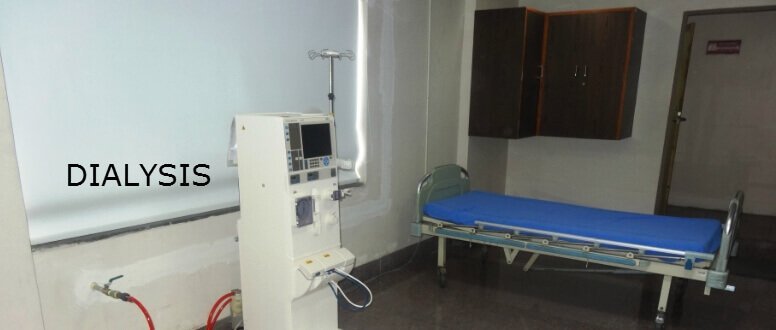 Cancer diagnostics and treatment require support from few other specialties depending on the part of the body affected by the disease. Such fully equipped support facilities are also provided in the hospital with a view to ensure that patients need not have to go to any other center for these investigations/procedures. Clinicians for these disciplines are available on a need/part-time basis. All these facilities are grouped as Allied Specialities in a specified area in the hospital's outpatient block. Allied specialties and equipment available are;
PAIN & PALLIATIVE MEDICINE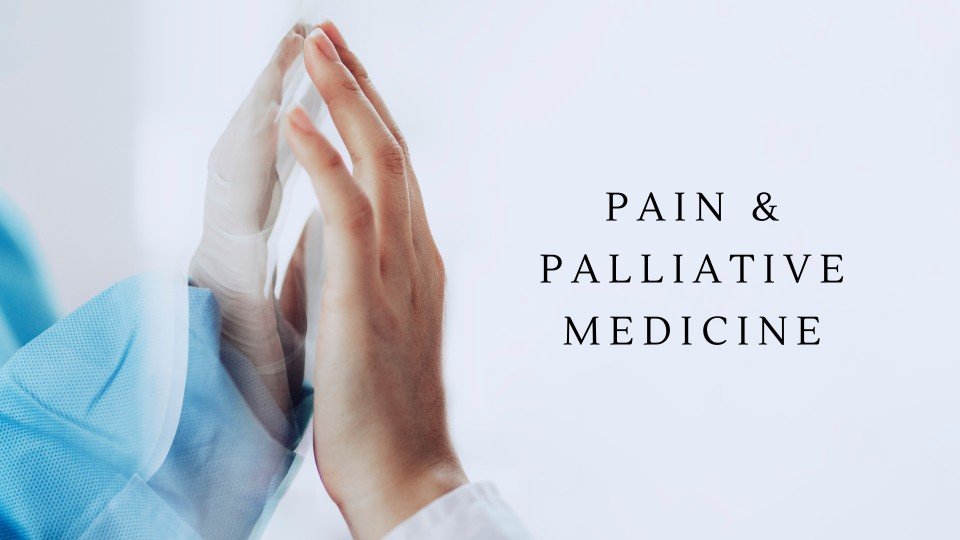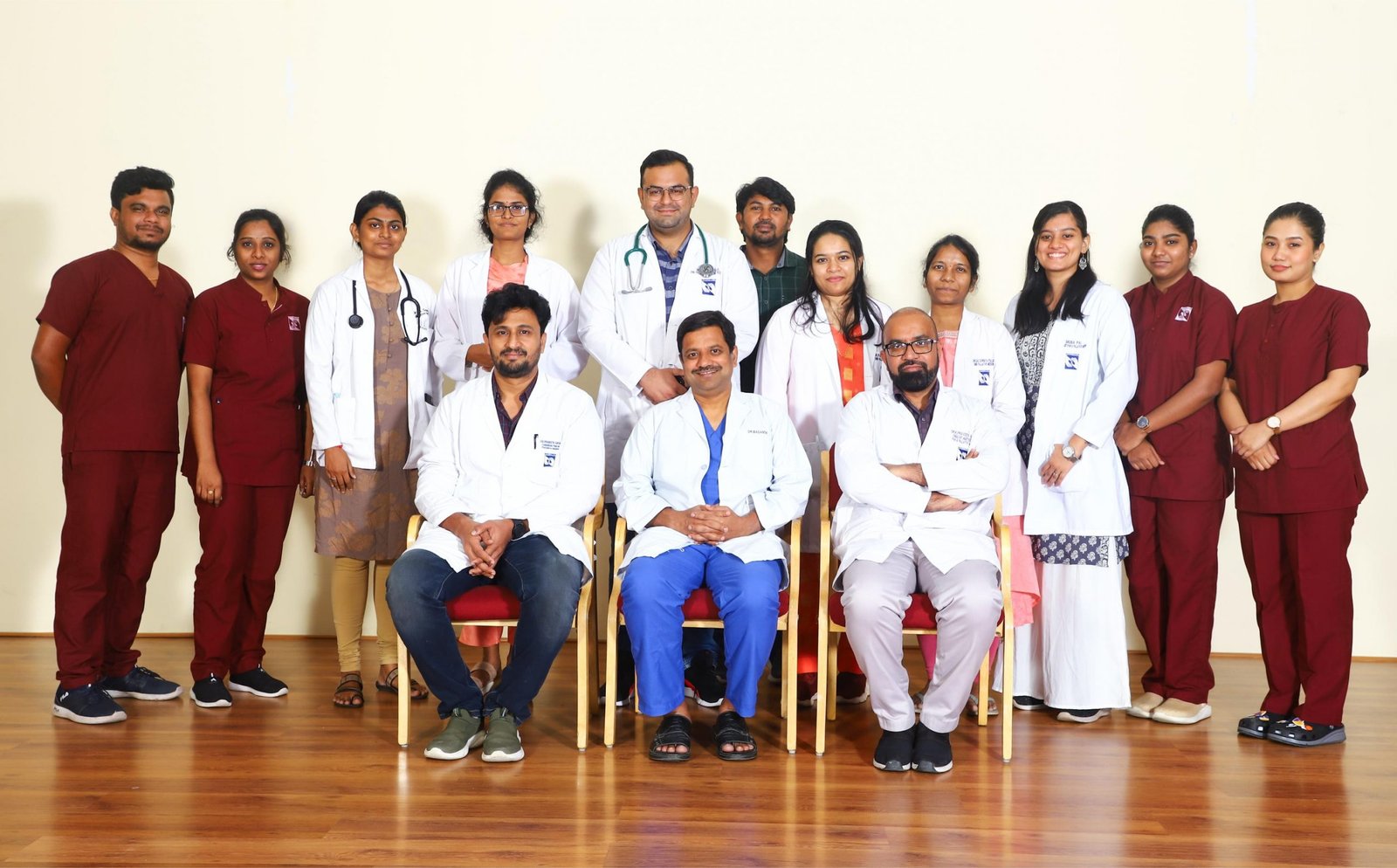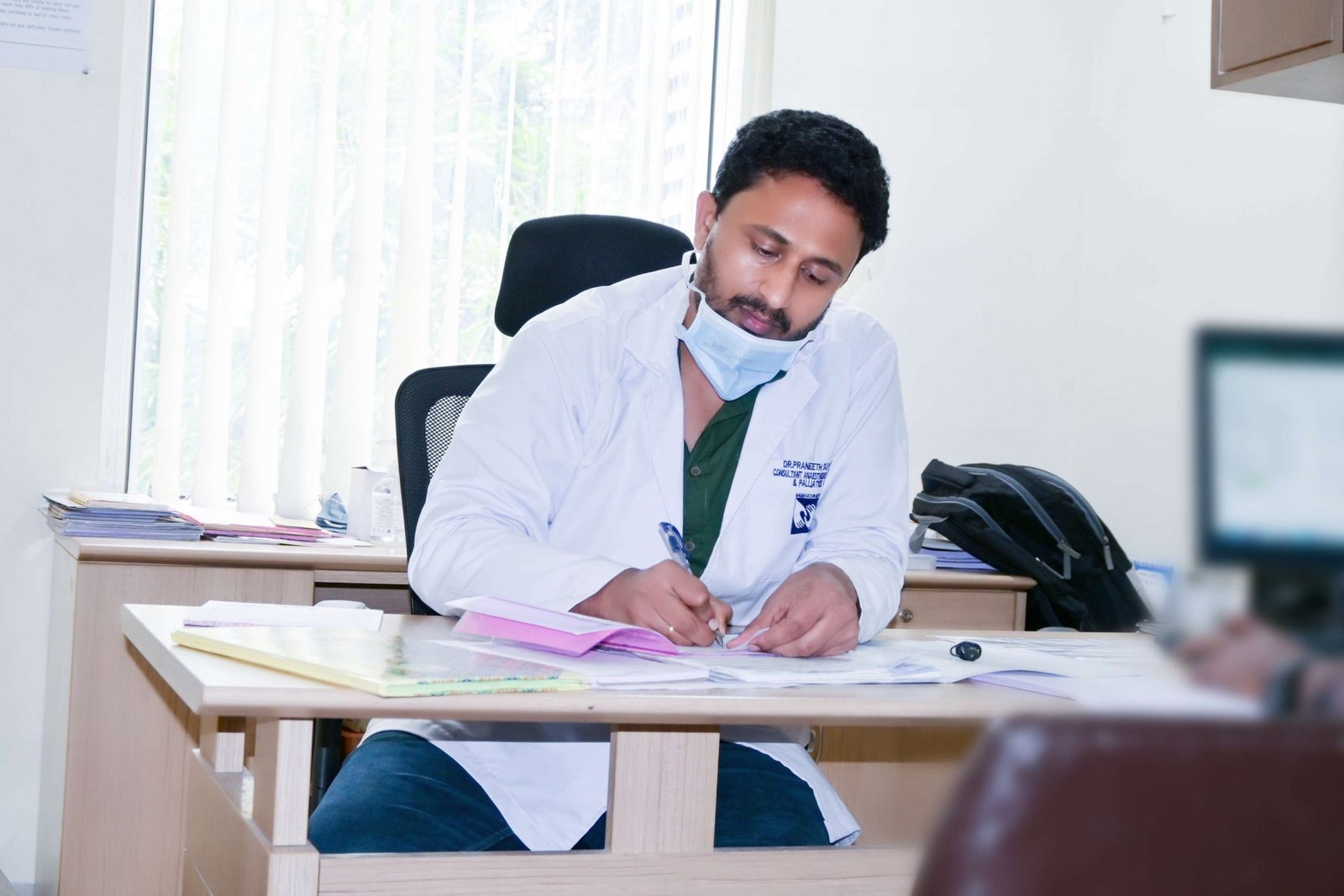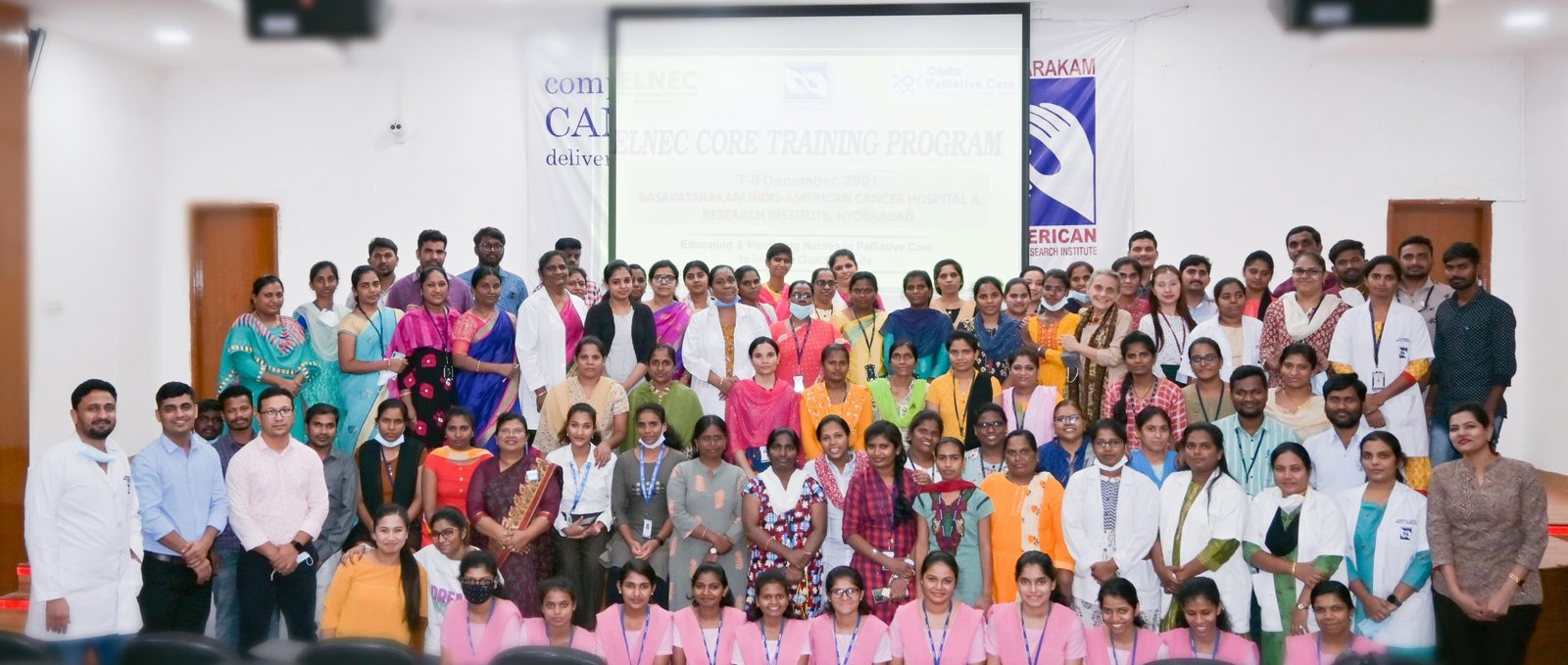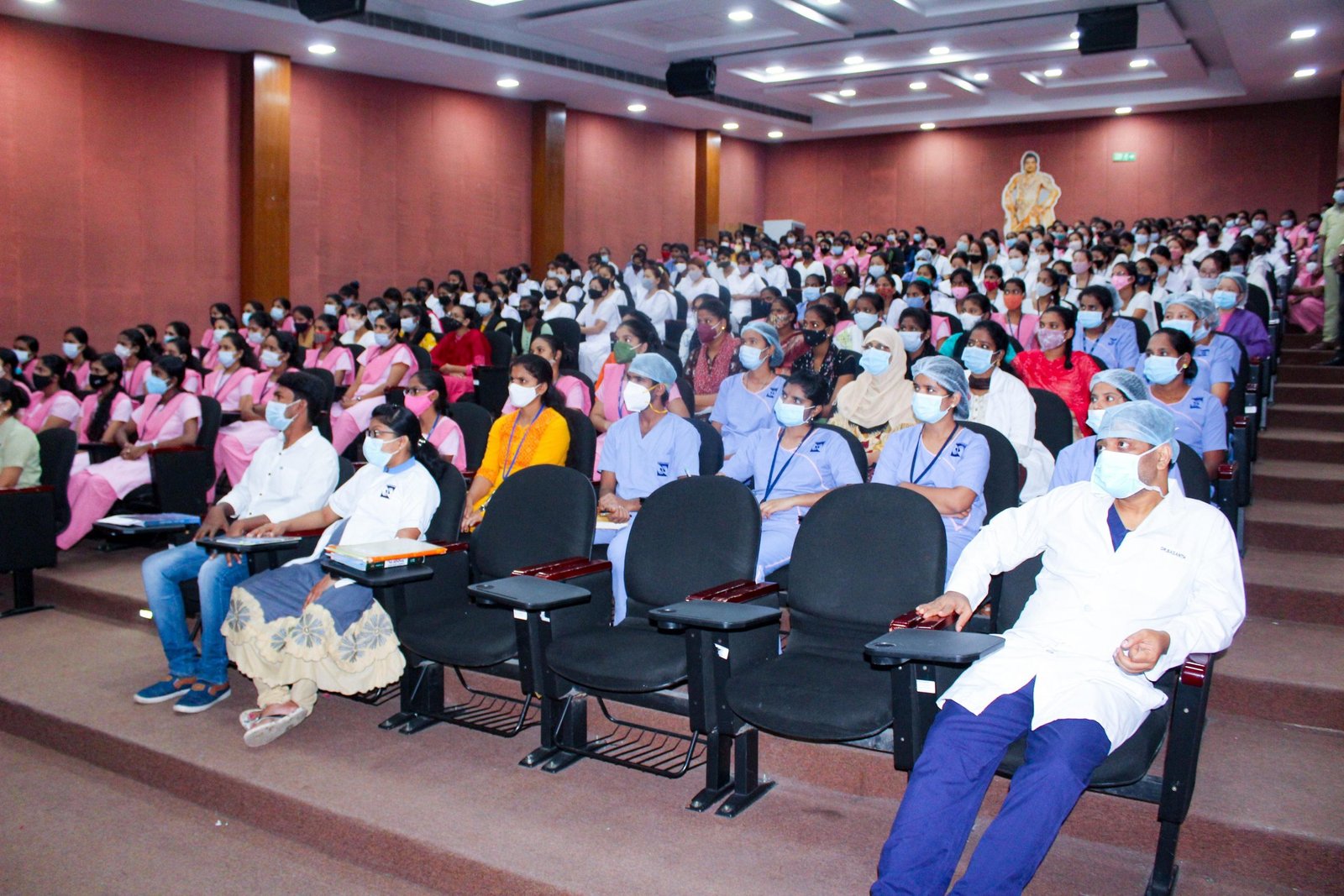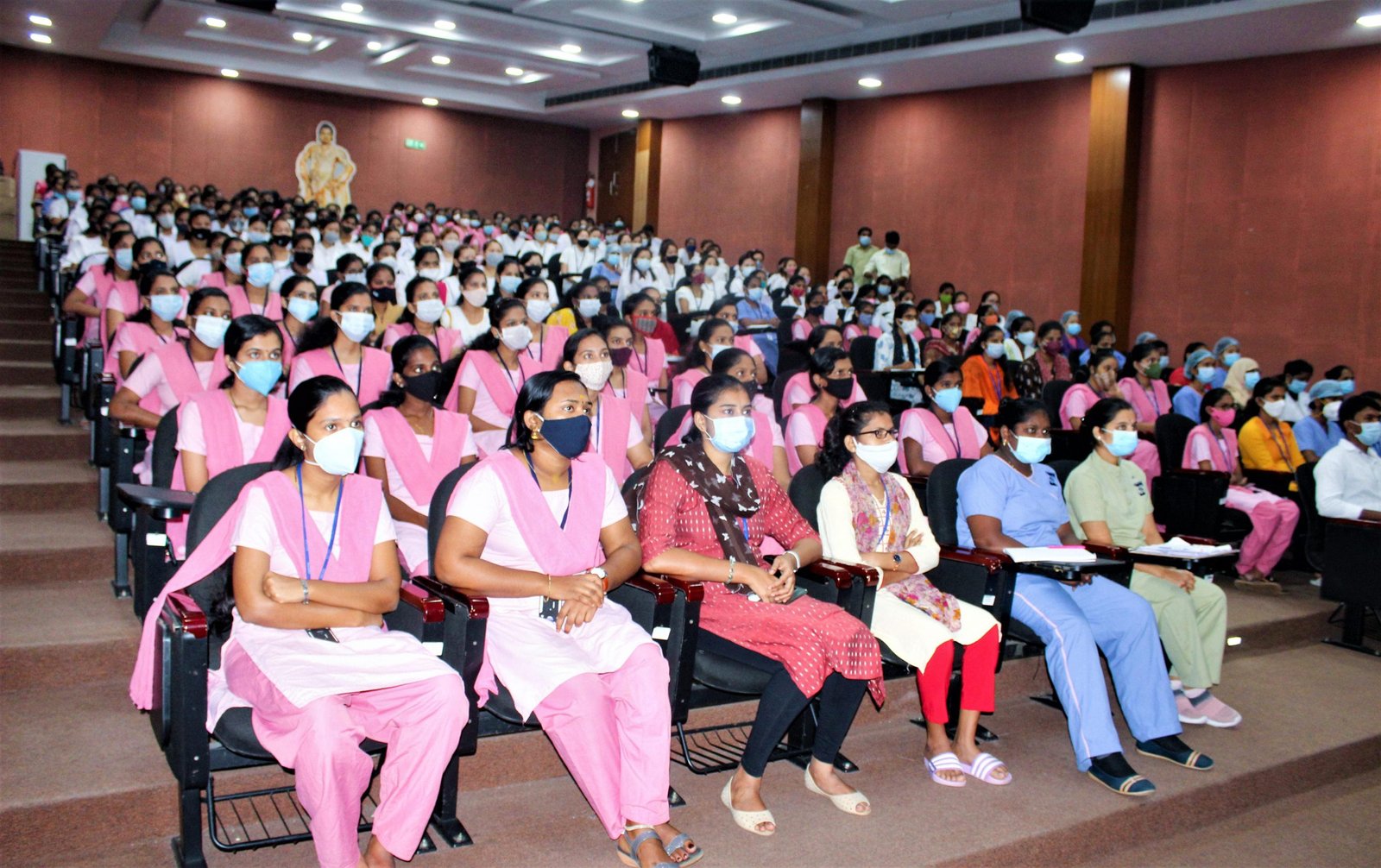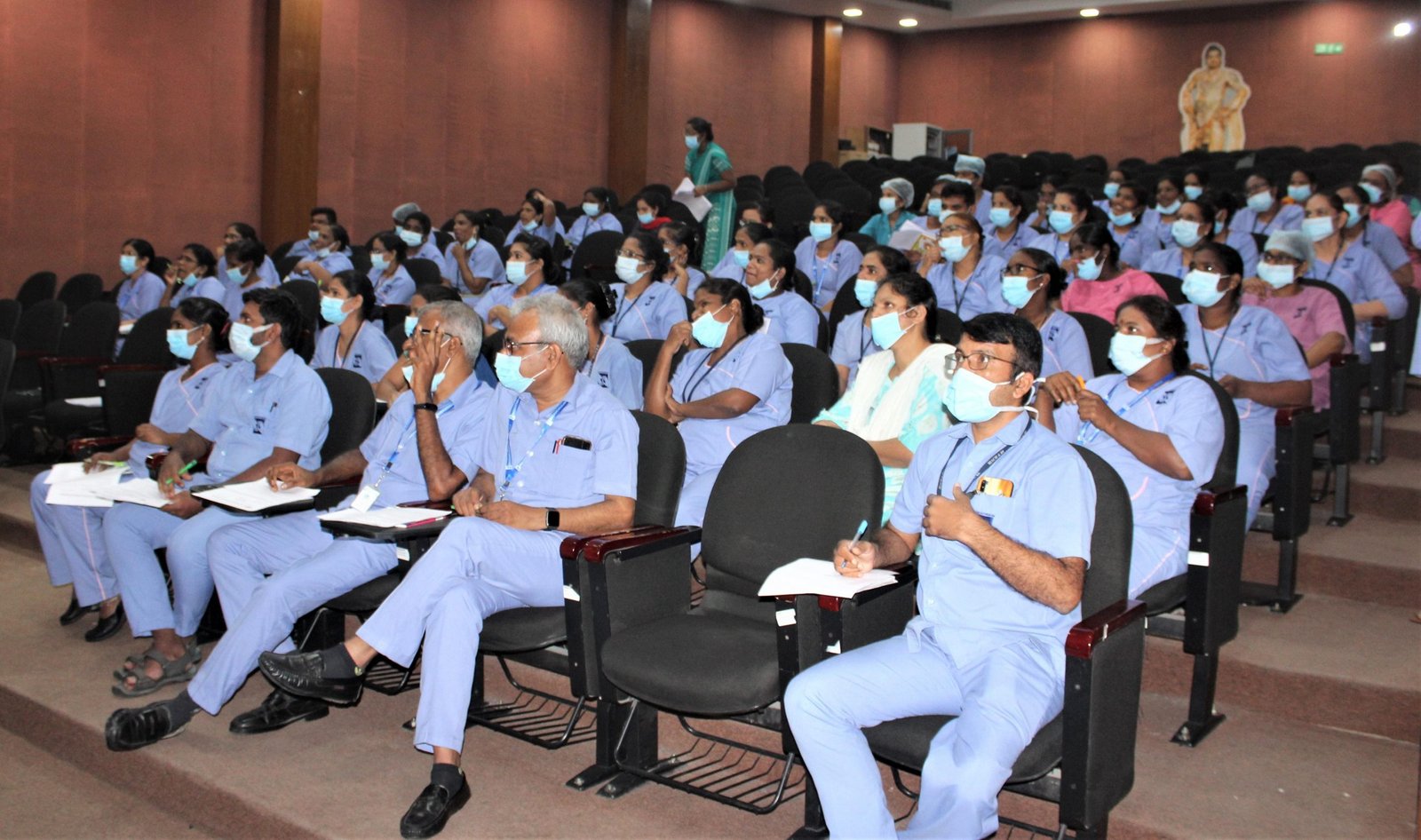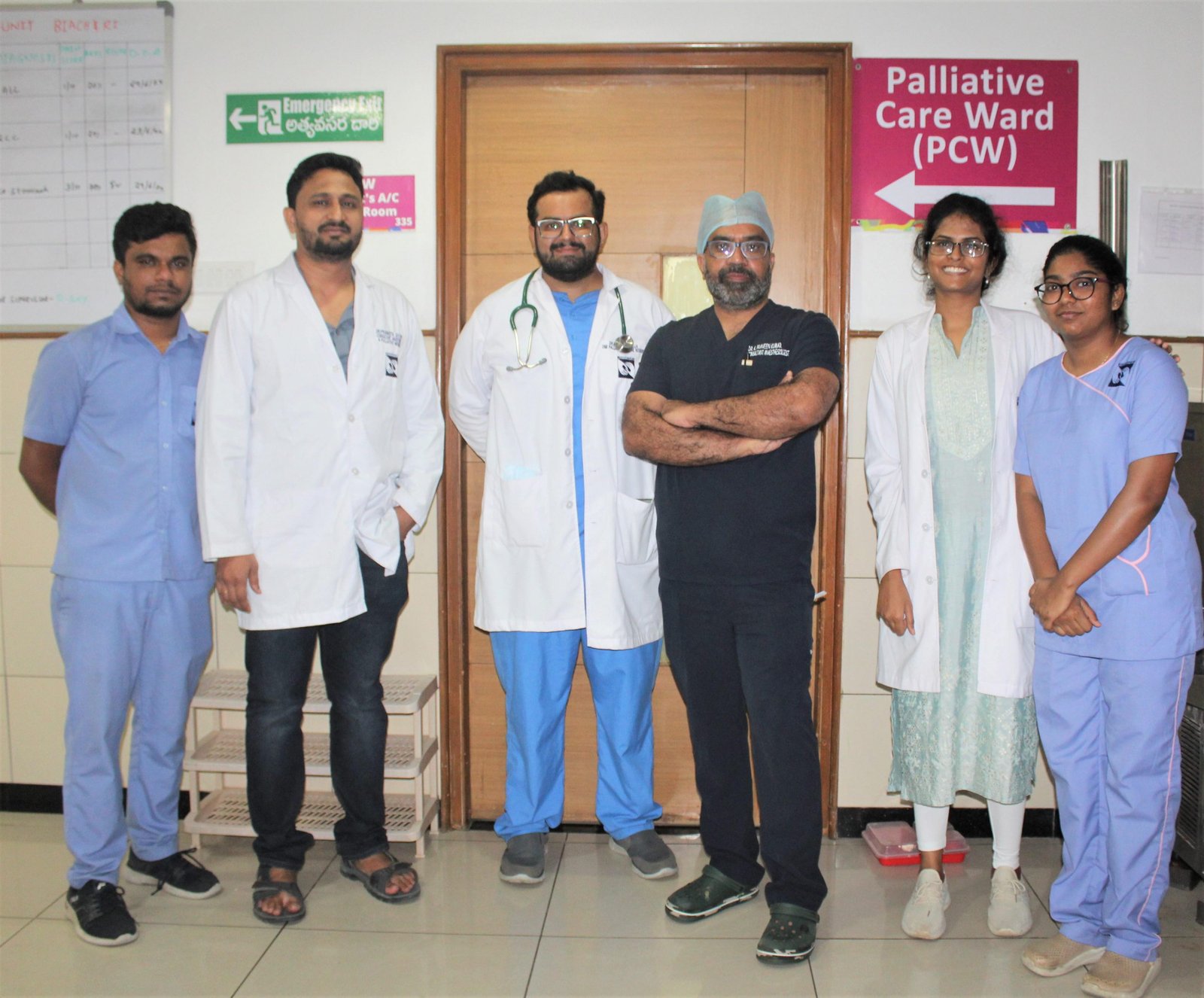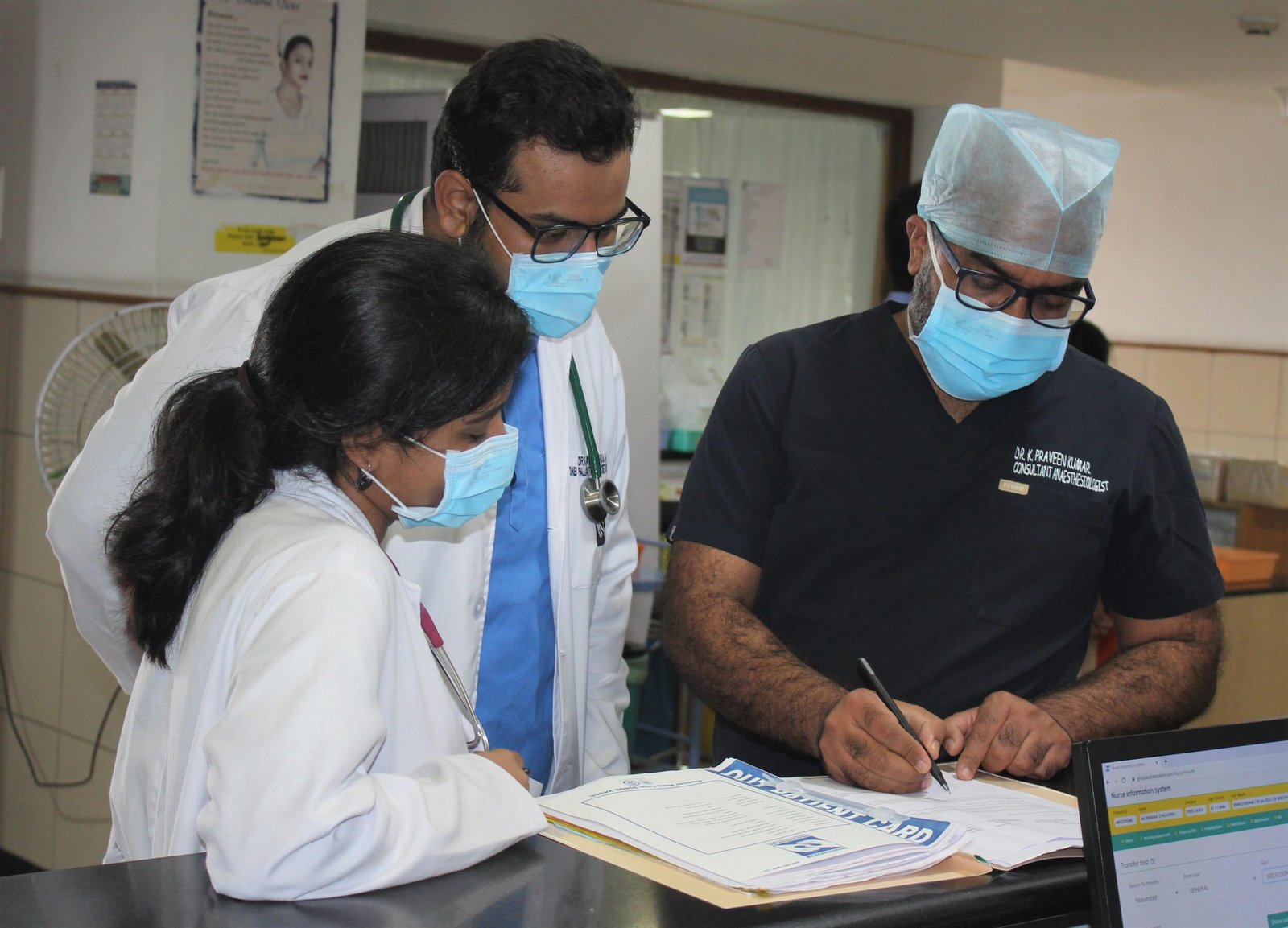 ABOUT US
WHO defines Palliative care as, "an approach that improves the quality of life (QOL) of patients and their families facing the problems associated with life-threatening illnesses, through the prevention and relief of suffering by means of early identification and impeccable assessment and treatment of pain and other problems, physical, psychosocial and spiritual."
The department of Pain and Palliative medicine started as a pain clinic at Basavatarakam Indo-American Cancer Hospital and Research Institute and later expanded to provide palliative care to cancer patients in their terminal phase of life. We currently provide out-patient services, in-patient consultations, specialist palliative care services, and referrals for home-care services along with holistic and bereavement support for the family.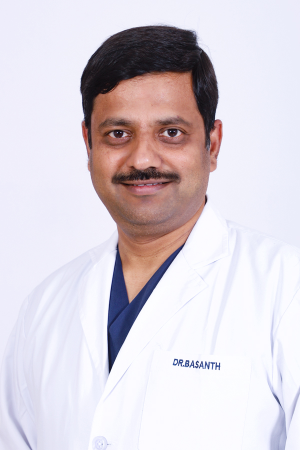 Dr. Basanth Kumar Rayani
DA, DNB (Anaesthesiology); MBA, CCEPC.
H.O.D Onco-Anaesthesiology, Pain and Palliative Medicine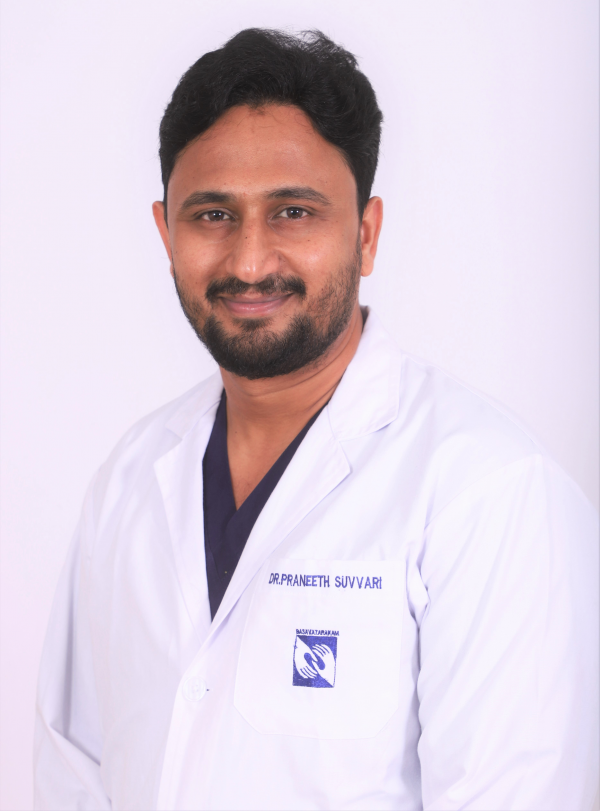 Dr. Praneeth Suvvari
M.D, D.M (Onco-Anaesthesia), CCEPC, NFPM (Palliative Care), Fellowship in advanced pain management.
Consultant Onco-Anaesthesia, Pain and Palliative medicine.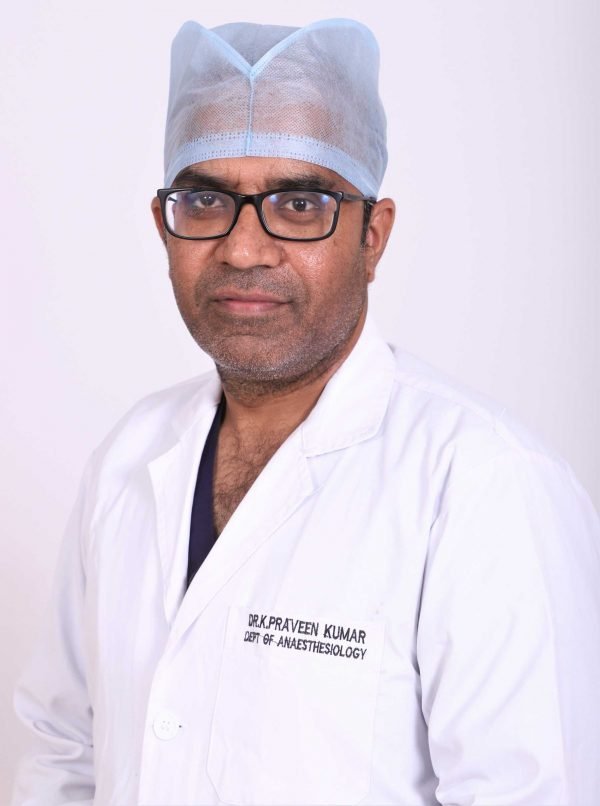 Dr. Praveen Kumar Kodisharapu
DNB (Anaesthesiology), CCEPC,
NFPM (Palliative Care),
Fellowship in Pain Management,
Consultant Onco-Anaesthesia, Pain and Palliative medicine
Accreditations and Achievements
ESMO Accreditation
The European Society for Medical Oncology (ESMO) recognizes cancer centers that focus not only on the curative treatment of a patient but also their smooth transition to End of Life Care by providing palliative care services throughout their treatment journey. We have been accredited as an ESMO Designated Centre for Integrated Oncology and Palliative Care for the period of 2023-2025. While there are only 16 ESMO designated centers in India, we are the only designated center in Telangana.
DNB in Palliative Medicine
We are proud to announce that the National Board of Examinations has granted us permission to start a formal degree in
"DNB Palliative Medicine"
from the year 2022 with 2 seats annually. We are one of the first 5 institutes in India that were given the opportunity to start this training course. Currently, we have four residents who are pursuing DNB in Palliative Medicine.
CTC-4
CTC is a joint initiative started by Asia Pacific Hospice Network, Singapore and AIIMS, New Delhi with an aim to identify and train centers to dispense morphine, to provide optimal palliative care services and to form a team for the same. Two doctors and two nurses enrolled for this training program in January, 2020 and attended in person sessions and observations at AIIMS, Delhi and KMC, Manipal, respectively. The program also included case presentations, trouble shootings, internal review of services and external audits after which we received the certification in January, 2023.
NFPM
National Fellowship in Palliative Medicine (NFPM) is a fellowship program conducted by the Institute of Palliative Medicine in collaboration with Christian Medical Association of India and the World Health Organisation. We offer observation training for a period of 10 days for fellowship students in our department.
Multi-disciplinary Rotations
We offer a compulsory rotation program for DNB and Fellowship students of Surgical Oncology, Medical Oncology, Onco-anesthesia and Radiation Oncology for a period of 15 days as part of their training curriculum.
MDT meetings
We hold weekly multidisciplinary team meetings with physicians, nurses, physiotherapists, nutritionists, stoma therapists, psychologists and physicians offering Naturopathy services. The meetings include case discussions, case presentations, and informative and interactive sessions.
ELNEC
In 2021, Basavatarakam Indo American Cancer Hospital & Research Institute held
End of Life Nurses Education Consortium (ELNEC)
Speciality Training Centers in the country to promote palliative care nursing education and mentoring nurses in palliative care, to improve Quality of Life and to develop nurse training centers in India. The prestigious consortium is administered globally by the American Association of Colleges of Nursing and Hospice and Palliative Care Nurses Association USA.
OUR VALUES
To develop patient and family centered care.

To improve the quality of life of the patient, not only at the end of life but also throughout the cancer journey.

To educate and empower the patient and the family about the advantages of Early Palliative care.

To provide grief and bereavement Support to the family members after the death of the patient.
OUR SERVICE
 We run a Cancer Pain Palliative Medicine clinic which runs 6 days a week and we receive more than 3000 new outpatients yearly. We also liaise with the lymphedema clinic, stoma clinic and physiotherapy department for continuity of care.
We are running 12 bedded dedicated palliative care ward and providing a variety of palliative services like management of acute pain crisis with patient-controlled infusion pumps, interventional pain management with various nerve blocks, management of acute breathlessness, sub-acute intestinal obstructions, end of life care, psychosocial, emotional and spiritual support and other services. 
We also provide round the clock inpatient services to patients who are admitted to various other wards on an on-call basis followed by a daily review. We liaise with various governments and non government Palliative and Hospice centres within the locality of the patient's residence for the continuity of palliative care and assist them with home care needs. We organize celebrations on special occasions as part of the "Memory Making" program for our patients and their families. We also facilitate 'Make a Wish' Programs for Pediatric End of Life Care patients. 
As Palliative care health professionals, we believe that every person, irrespective of age, gender, community, and socio-economic background, has the right to lead a distress free life and to have a dignified death. We strive to raise awareness and educate the common public about palliative care and to make our services accessible to those in need.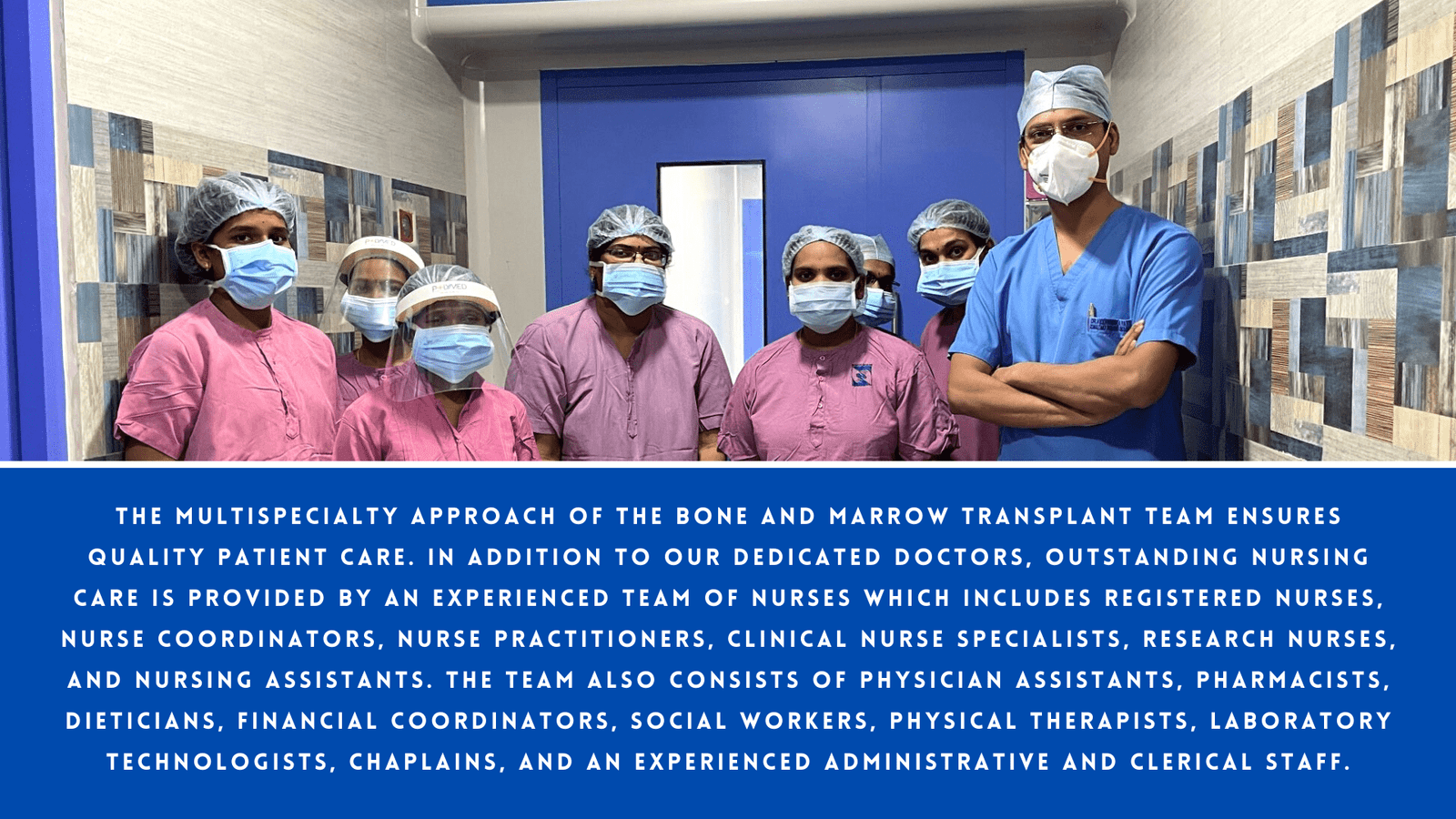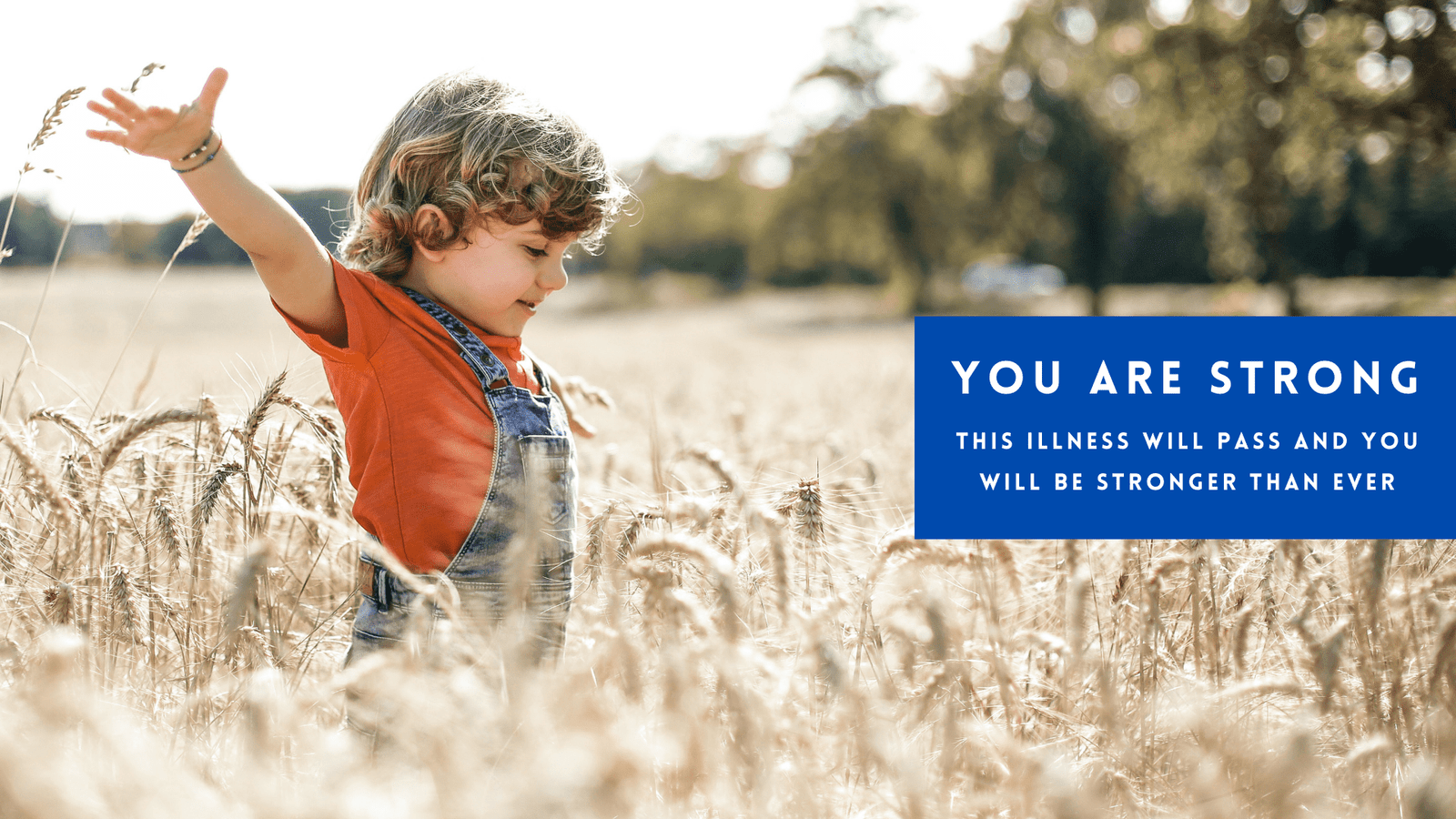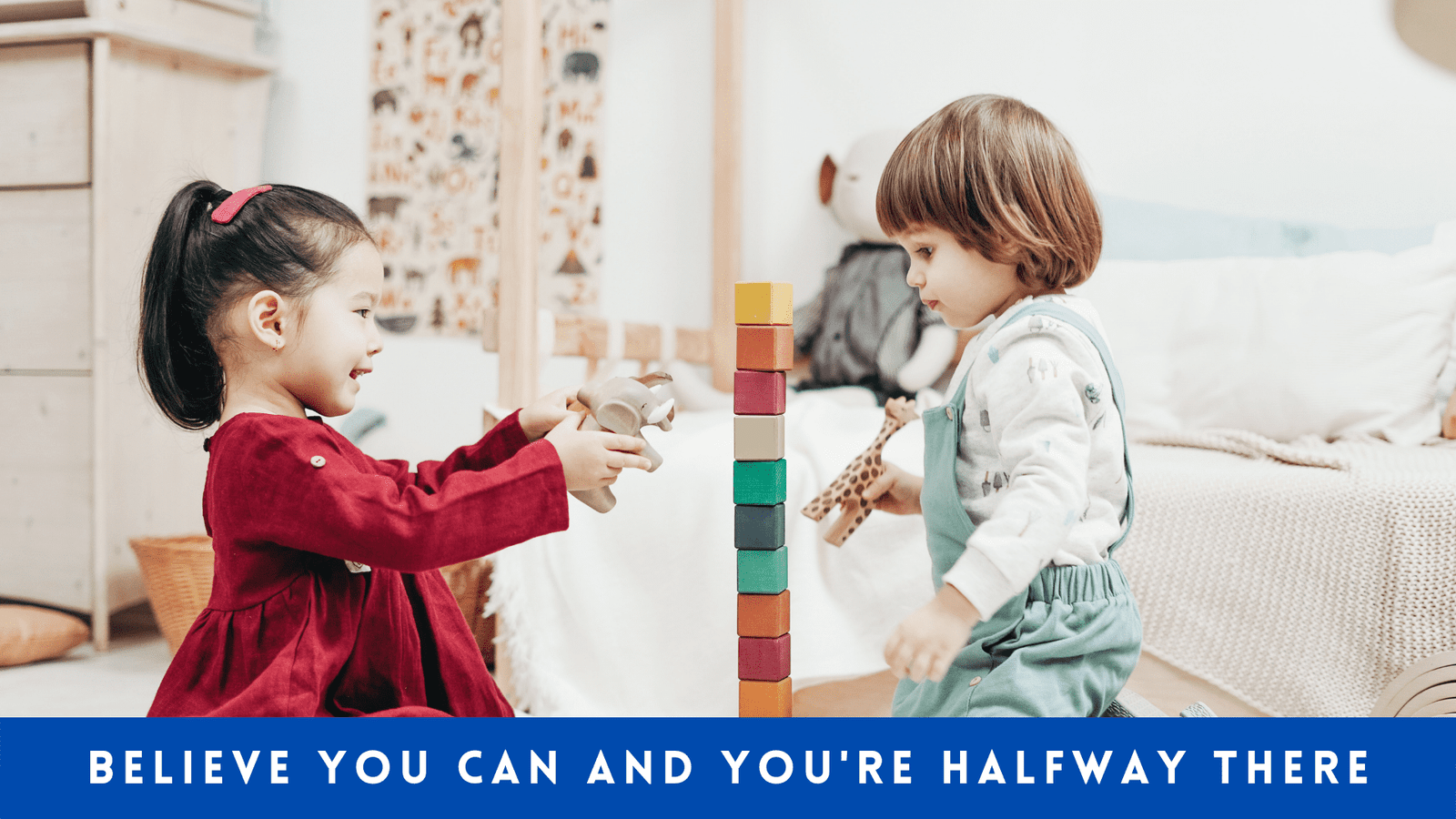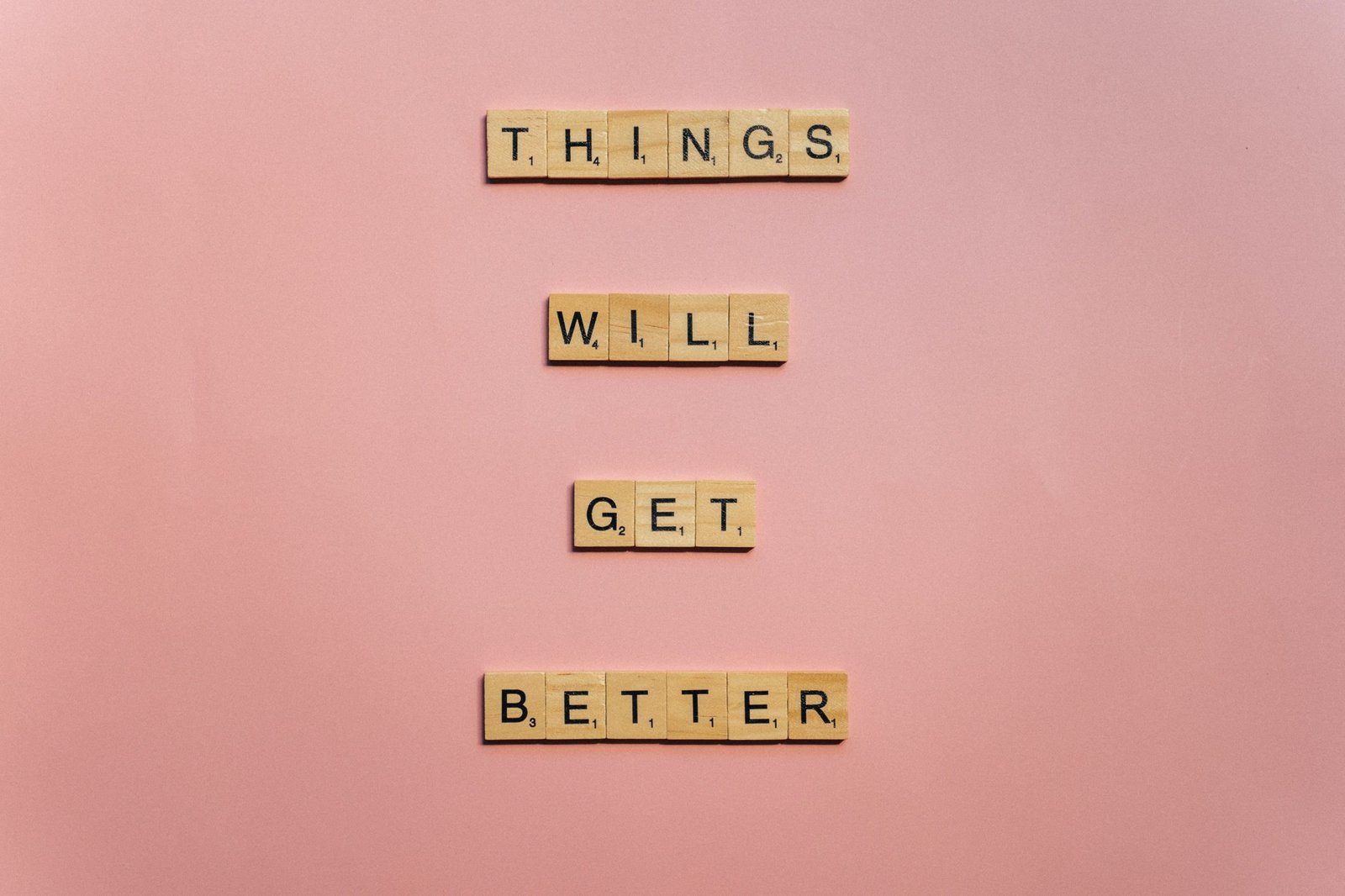 The Pediatric Oncology/ Hematology and blood and marrow transplant at Basavatarakam Indo-American cancer hospital and research institute provides comprehensive care for children and adolescents with blood disorders and cancer. Our services in cancer care especially in children have grown substantially in recent years, making it possible to treat more children with therapies based on the latest medical advances. The treatment plan is carefully tailored to his or her individual needs, with the goal of returning children to lives that are as normal and productive as possible.
We have assembled specific healthcare faculty for childhood disorders that include physicians, nurses and social workers with specialized training working with young patients.
Services available:-
Separate paediatric ward with play area
A dedicated team of Physician and nurses trained in cancer care for children
Bone marrow transplant unit with four dedicated HEPA filtered rooms
Blood bank with advanced facilities like
• Leukodepletion
• Separate blood products Irradiation machine
• NAT testing
• Aphaeresis machine for blood product separation
Facilities are available to treat the following conditions
Blood and blood-related issues
Cancer condition
• Acute lymphoblastic leukaemia (ALL)
• Acute myeloid leukaemia (AML)
• Acute promyelocytic leukaemia (APL)
• Anaplastic large cell lymphoma (ALCL)
• Burkitt lymphoma
• Chronic myeloid leukaemia (CML)
• Diffuse large B-cell lymphoma (DLBCL)
• Hodgkin lymphoma
• Juvenile myelomonocytic leukaemia (JMML)
• Langerhan cell histiocytosis (LCH)
Non cancer conditions:
• Bone marrow failure syndrome
• Hemophagocytic lymphohistiocytosis (HLH)
• Thalassemia
• Sickle cell disease
• Immune thrombocytopenia (ITP)
• Primary immunodeficiency disorders
• Autoimmune haemolytic anaemia
• Bleeding disorders
Solid tumours in children
• Neuroblastoma
• Brain tumours
• Rhabdomyosarcoma
• Bone tumours
• Wilms tumour
• Hepatoblastoma
• Paediatric sarcomas